Don't expect any bold predictions on this Friday morning before the first Sunday of the NFL season. The Miami Dolphins are about to embark on a 16-game journey and so many variables come into play, it's impossible to know how it will end.
But I can tell you this with some certainty. This is a far better team than the one we saw a season ago, for the most part a far healthier team, a more mature team and undoubtedly a more complete team. How that translates into wins and losses will start becoming evident Sunday against the Tennessee Titans at Hard Rock Stadium.
"I think we're going to shock a lot of people," said receiver Albert Wilson.
Not sure I'd go that far just yet. But I certainly like his attitude.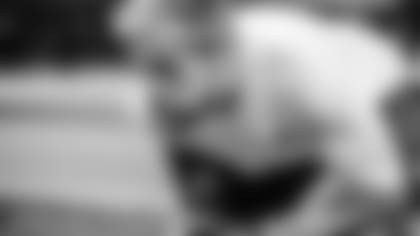 In so many ways the Dolphins hit the re-set button this offseason, quickly moving past that 6-10 record, saying goodbye to some of their biggest names, bringing in some veterans with winning pedigrees and some young players with a level of talent and maturity that seems to scream: "I can play right away."
Go up and down the roster. Examine the depth chart. You'll see the differences.
You've got a healthy Ryan Tannehill, a rebuilt offensive line, a speed trap filled with playmakers and we haven't even gotten to those first year starters on defense, all clear talent upgrades.
Little wonder why there is a genuine sense of optimism coming from these players and coaches, optimism fueled by a summer of relative tranquility and a third-year head coach in Adam Gase who finally enters a season with the type of team he envisioned when he first arrived. Tough-minded. Mature. Resilient. Lightning fast. Focused. Versatile. You get the idea.
Did I say talented? "It's a shame we only have one ball," said running back Kenyan Drake.
The big storyline Sunday, though, is the return of Tannehill more than 20 months after last playing a game that mattered. You could see the excitement this week as he spoke about his return. Expectations? They are high and they should be. Everyone is convinced he will play well, very well, even Tannehill.
"I feel more ready for this year than I've ever felt before," he says.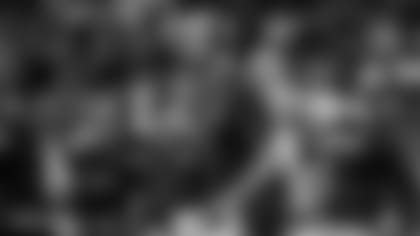 No doubt this team will face adversity. That's always part of the landscape. Last year's team had about a decade's worth. But what Gase sees is a team far better equipped to handle those setbacks. Think that doesn't matter? Think again.
"This year's group is different," Gase said. "When adversity hits, they're going to embrace it and look for solutions."
There is no solution like winning games and there would no better feeling for this team than a 1-0 record after Sunday, something I believe is very attainable against the Titans. So let's get down to the X's and O's. What's got to happen? Who has to step up? And with that, my five keys to victory: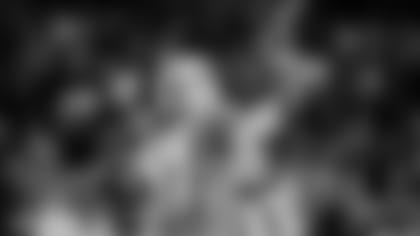 1) A big day from Tannehill: It's got to start here with No. 17. It'll be that way every Sunday. Wouldn't mind an early touchdown pass to ease the nerves. He needs to embrace all the tools around him. He needs to be decisive and smart. The Dolphins can win this game without a big day from Tannehill. But the path is so much easier with him leading the way.
2) Focus on Derrick Henry: He is big (6-3, 245 pounds) and remarkably fast for a player that size. The Dolphins will be seeing a lot of Henry come Sunday afternoon. The concerns about this rushing defense have been well documented. It's time to do something about it. Slowing Henry down, keeping him to mere pedestrian numbers, could have so much to do with the final score.
3) Make quarterback Marcus Mariota uncomfortable: We saw brief signs of a dominant pass rush throughout the preseason. Now we get to enjoy a full helping of Robert Quinn, Cam Wake, Charles Harris and Andre Branch. This could very well emerge as the strength of this team. Mariota is an excellent athlete. Likes to run quite a bit. But get to him early, shake him up a little with Quinn and Wake coming from either side, and the runs are no longer as effective. Keep his head on a swivel. That's got to be the objective.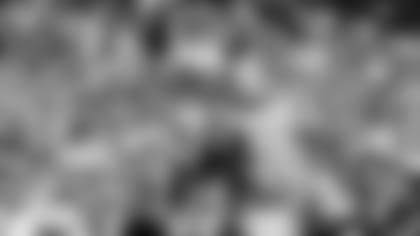 4) Red zone success: You want to focus on one area? Wait until the Dolphins reach the Titans' 20-yard line. That's where this game could very well be decided. This Dolphins offense is better equipped to make the red zone their zone than at any time over the past half dozen years. I'm really anxious in particular to see the debut of rookie tight end Mike Gesicki. With his size, his jumping ability and his vice like hands, he could be a natural in the red zone. Pretty sure we'll get our first taste of that against the Titans.
5) Make THE play with the game on the line: This game figures to come down to the fourth quarter. There really isn't a lot separating these two teams. You just get the feeling there is going to be one defining moment. What will it be? Maybe a late Tannehill drive. Maybe a big third down stop. How about rookie kicker Jason Sanders knifing one through the uprights with about three seconds left? Bottom Line: The Dolphins just need to make sure they are the ones, not the Titans, making THE play.