They came back. They overcame. They did it despite 17 penalties and five turnovers. They did it with a back-up quarterback and a patched up offensive line. When Matt Moore connected with Kenny Stills on a 61-yard touchdown pass with just three minutes left to tie things up at 20, it sure seemed like the resiliency and resolve of these Miami Dolphins would become the storyline once again.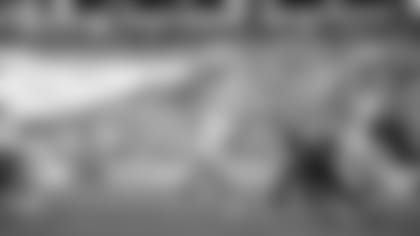 But the Tampa Bay Bucs were resilient too and they were the ones with the final resounding answer, a 35-yard field goal with just four seconds left that produced a 30-20 victory, the final difference only ballooning to 10 with a meaningless end zone fumble recovery as time expired.
And so instead of a heart-pounding victory engineered by Matt Moore, instead of a 5-5 record and the real hope that would have come with it, the Dolphins find themselves losers of four in a row, their season now precariously hanging on the thinnest of threads.
The sobering truth is that the Dolphins have found the enemy: It is themselves.
"I never felt like they just flat out stopped us," said coach Adam Gase.
You can't turn the ball over five times, four in the first half, three of them on interceptions, and you can't commit the second most penalties in team history, several of them negating huge plays, and expect to win. That the Dolphins were almost able to accomplish that was somewhat remarkable.
But at the end of the day, when you break down the statistics and the turning points and exactly why the Dolphins find themselves in this position, you just have to keep coming back to all those self-inflicting mistakes.
"Ridiculous," Adam Gase said of the penalties. "We emphasized it on offense and defense this week in practice. Obviously we didn't get it done."
There is simply too much parity in this league to prosper when you give back more than you get. Unfortunately that has become the prevailing theme of this season. Sure, there were some promising developments. The defense shut down Tampa Bay in the second half until that final game-winning drive. Moore, for the most part, gave the Dolphins the spark they were hoping for, replacing Jay Cutler who was sidelined with a concussion. Stills and Kenny Stills were game-changers.
But when you can't convert fourth-and-one with a run up the gut for the second week in a row, when you have a touchdown pass to Anthony Fasano negated by a penalty and a 48-yard completion to Landry negated by another penalty, when those 17 penalties produce 123 yards in losses, it's just too much to overcome.
Matt Moore certainly did his best, completing 17 of 28 for 282 yards, all in the second half. Would love to have seen him with one more possession, maybe in overtime, to try and finish what we started. "I understand my role on this team," Moore said afterward. "But there's no magic potion. The only thing we can do is execute our schemes and get better."
The game couldn't have started with a more frustrating sequence. On the second play from scrimmage, Damien Williams ran through a huge hole in the middle, put a nifty move on the safety and turned it into a 69-yard sprint, the longest run of the season. Three plays later, after a pair of unsuccessful rushing attempts, DeVante Parker slipped cutting across the middle and the Cutler's pass was intercepted by safety Justin Evans. If Parker doesn't slip, he probably scores.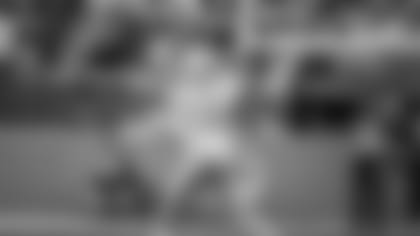 The second of Cutler's three interceptions saw him running to his right, and throwing across his body. Good things don't usually happen when a quarterback tries that. It didn't in this case as Cutler was picked off by linebacker Kwon Alexander. A few minutes later, it was Parker letting an easily catchable ball bounce off his hands and into the hands of cornerback Robert McClain for the third interception.
So Parker slipped. Cutler threw a bad ball. And Parker let one go through his hands. That's how you trail 20-7 at the half, the ninth time in 10 games the Dolphins have found themselves in that unenviable position.
The Dolphins gained 448 yards, gave up only 321 – including only 53 on the ground -- a major improvement from a week ago against Carolina. But all of that is simply a footnote to the larger story: the penalties, the turnovers and a defense that couldn't contain the Bucs on that final, game-deciding drive.
"I wish I had answers," said defensive end Cam Wake. "We were one play away. We just couldn't make that play."
The Patriots are up next up in New England, arguably the toughest test of the season. Won't matter, though, if the Dolphins don't stop beating themselves. That's got to be their mindset. The final six games are depending on it.