A journey that began with a displaced football team and a Hurricane named Irma ends Sunday against the Buffalo Bills at Hard Rock Stadium, a season probably defined more by what the Dolphins had to overcome than what they achieved.
"If there is something that can happen in a season," said veteran Cam Wake, "we've had it."
The injuries. The 16 straight weeks without a bye. Some well-publicized off-the-field issues. There was a lot for this team to deal with, a lot of adversity to embrace. In some ways, considering everything that has happened, it's encouraging that the Dolphins were at least in position to challenge for the playoffs through 15 games. But it's hard, even taking that into account, to put a positive spin on this season.
The Dolphins enter Sunday's game with a 6-9 record and nothing speaks louder than that. You can point to all sorts of reasons why the Dolphins find themselves in this precarious position, but one thing about this team and this coaching staff is that excuses have never been part of the dialogue. It's always about "the next man up." It's never been about feeling sorry for one another.
To a man, the Dolphins insist they will approach this final regular season game with the same urgency that they approached the first 15. This is a divisional opponent. A long-time rival. An opponent whose still has a chance at the playoffs with a victory Sunday and some help from other teams.
How many times through the years have the Bills spoiled the Dolphins' season? How many times have they knocked them out of the playoff picture? On Sunday, the roles will be reversed. It'll be the Dolphins trying to end Buffalo's season.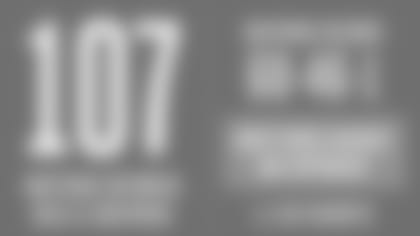 This will the 108th meeting between the two teams, the Dolphins leading 60-46-1, which includes four postseason meetings where the Bills hold a 3-1 edge. The series really became interesting in the 1970s when the Dolphins reeled off 20 straight victories. If anything, it only intensified the rivalry. Then came the Marino vs. Kelly era in the 80's and suddenly there were so many high-scoring, back-and-forth games. Thurman Thomas? Andre Reed? I'm sure the Dolphins remember them well.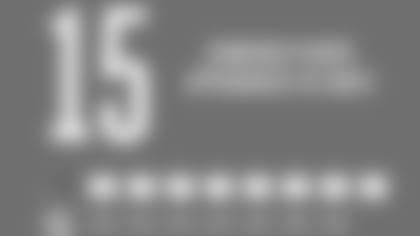 Since 2000, the rivalry has been relatively even, the Bills holding a narrow 18-17 edge. Which brings us to Sunday. Both teams will be wearing throwback uniforms. Wonder if it'll be a throwback type of game? From the 70s? The 80's?
"There is no quit in our team," said veteran defensive tackle Ndamukong Suh, just this week named the team's MVP. "These guys all want to go out with a win."
Especially because it's the Bills.
The Dolphins will have to play significantly better than they did two weeks ago in upstate New York in order to accomplish that. That day the Bills prevailed 24-16 behind the scrambling of quarterback Tyrod Taylor, some impressive runs and catches by LeSean McCoy and a defense that intercepted Jay Cutler three times.
Wake well remembers a play in that game when Taylor was in his grasp. Would have been a huge sack. Somehow Taylor got away just as Kansas City's Alex Smith got away from Wake last Sunday, a play remarkably similar to the one in Buffalo. "We can't just play a half of the play, you have to play the whole play," said Wake. "Obviously we have to make those plays when they come."
So the challenge on Sunday? Keep Taylor in the pocket. Be aware of McCoy at all times. Try to build an early lead and feed off that. And when you have victory within your grasp, don't let go or, as Wake put iy, "we have to go out and finish plays."
There will be plenty of time to evaluate the season. Sunday is about finishing strong, about securing another AFC East win and about playing well against one of the Dolphins' most heated rivals.
You can certainly make a case that each player on this team has his own motivation to play well. This is a business and, one way or another everyone is fighting for his livelihood. For some players, though, there are other reasons involved in that motivation. Let's take a look at five of those players: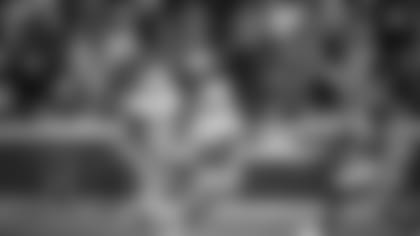 • Kenny Stills: He is sitting at 103 receptions. The team record is 110. He is also currently leading the league in receptions, three ahead of Arizona's Larry Fitzgerald. You think that matters to Landry? "It would be an honor," he says. I have a hunch that Landry will getting the ball early and often against the Bills.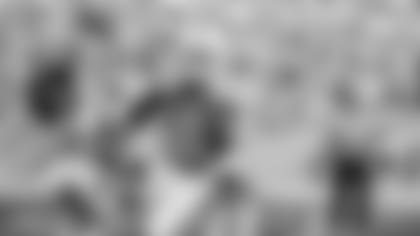 • Xavien Howard: The second-year cornerback intercepted two passes in each of the last two home games, first against Denver then against New England. He'll have a tough matchup Sunday against Buffalo's Kelvin Benjamin and that could very well help determine the outcome of this game. Howard would love to leave no doubt that he'll be the team's top cover cornerback heading into next season.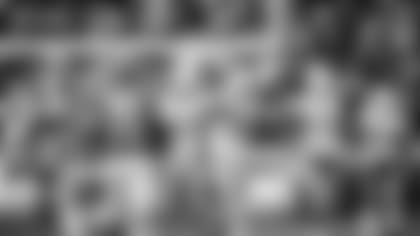 • Charles Harris: The first-round pick recorded his second sack of the season last Sunday in Kansas City and would certainly like to add to that against the Bills. The team is generally encouraged with the overall play of Harris this season. What he wants to do now is produce a lasting memory Sunday against the Bills.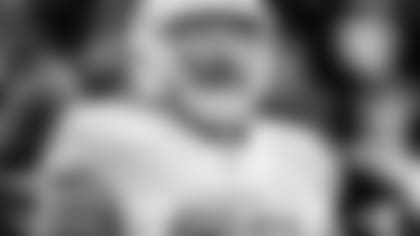 • Jesse Davis: One of the surprise stories of this season, Davis has been starting at right guard, but has also shown a propensity to play right tackle. How the Dolphins view Davis heading into the offseason is so important as they put together their list of priorities. Davis has been remarkably consistent over the past few games. One more strong performance could be the clincher.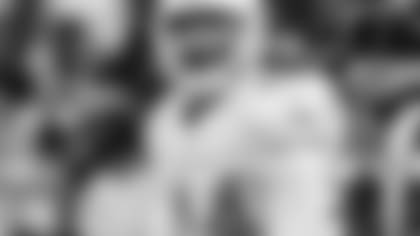 • Stephone Anthony: Acquired in a trade with the Saints earlier this season, Anthony has been getting more playing time as the season has progressed. Linebacker is clearly a position of need heading into the offseason and Anthony would sure like to lessen that need. He is big and fast. Now the Dolphins need to see more production from Anthony, any signs that he could be a long-term answer.
One more game. One last chance. One final impression. That's what Sunday is about as this long winding journey comes to an end.