For the first time in a month, the Dolphins will be playing a day game this Sunday against the Tampa Bay Bucs at Hard Rock Stadium. We can only hope it sheds some light on their season.
Right now, after three straight prime time losses, the Dolphins are stuck in uncertainty: Are they the team that started 4-2, the defense playing so well, the offense doing just enough in the fourth quarter, or are they the team that has struggled so mightily on both sides of the ball during this disappointing run of games?
That's the importance of a Sunday afternoon against the Bucs, originally scheduled as the home opener before Hurricane Irma had her say. Coach Adam Gase challenged his players after that downer in Carolina to make sure those three straight defeats don't become the prevailing storyline of their season. The players seemed to have embraced that notion, determined to right the wrongs, intent on proving they aren't the team we've seen of late.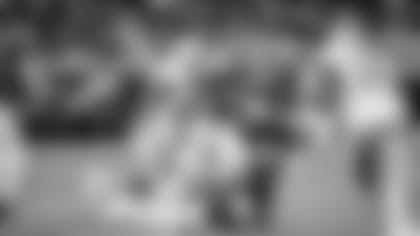 "We know we are better than this," said veteran offensive guard Jermon Bushrod. "We just need to find our rhythm. Just get a win. Any way we can. That's what this week is about."
Now it's about turning those words into actions. It's about a defense regaining its mojo, about an offense finding a comfortable level of consistency and about a team in general with too much talent to settle for these kinds of results.
This team has shown us already this season how much it can overcome. But can it overcome this? Can it regroup on defense and re-establish itself on offense? This game isn't as much about the Bucs as it is discovering exactly who the Dolphins are and whether they can turn their season around as they did a year ago.
This has been a challenging week. The Monday night loss to the Panthers hit hard. Caused a lot of soul-searching. Forced the coaches to take a long, hard look at every aspect of this team. Added a sense of urgency to every practice, every meeting. There are seven games left. You've got to figure the Dolphins need to win at least five to stay in playoff contention.
But it needs to start Sunday. There is no need to look any further ahead than that. A 5-5 record with six to go would leave the Dolphins in a decent position with a huge game at New England a week from Sunday. But a loss could change the complexion of the season, leaving the Dolphins at 4-6 with perhaps their toughest stretch of games still on the schedule. It is hard to frame one game with such significance, but how else can you really look at it?
I'm especially interested to see how the defense responds after its worst game of the season. The breakdowns against Carolina were so uncharacteristic of what we have come to expect. For this team to be successful, the defense has to be the strength. If there is anything we have learned over the first nine games, it is that.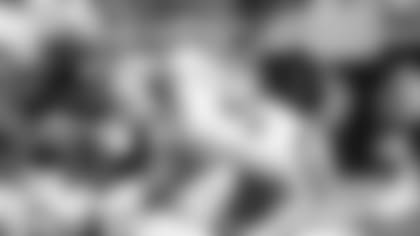 Defensive coordinator Matt Burke brought his entire defense together this week to go over the second half tape of the Carolina game. "I put all the stats on the board and none of them were pretty," Burke said. "I said, 'We own this together. "Every single man in this room has a piece of this.'"
The conclusion Burke reached was that the defense wasn't playing together, that the communication wasn't there and that there needed to be a conscious effort for 11 to work as one. "To be honest," Burke said, "I felt Monday night and the last couple of weeks there's been a disconnect between different levels of the defense."
Sunday then is about re-connecting and about hoping that these defensive players have gotten the message. Burke seems confident that they have.
What else should we focus on in Sunday's game? Here are five keys:
• Win the first half: Sounds simple, right? It isn't when you have trailed at halftime in eight of the nine games as the Dolphins have. It is baffling why this team can't play better early in games. They understand it's a problem. They recognize the importance. But each week it seems to be something different. How refreshing would it be to see how this team responds with an early advantage? That's got to be the mindset on Sunday.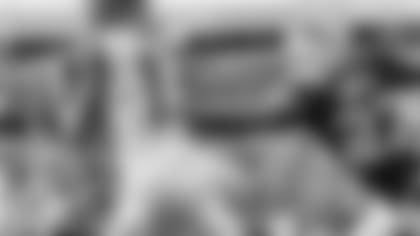 • Be aware of Mike Evans: With quarterback Jameis Winston sidelined, Evans is clearly the most dynamic player on the Bucs' offense. He is coming off a one-week suspension and you know there will be a major emphasis on getting him involved early and often. He'll likely spend much of the game going up against second-year cornerback Xavien Howard, who struggled against the Panthers. You can be sure there will be safety help as well. Hold Mike Evans to mere pedestrian numbers and you've gone a long way to neutralizing this Tampa Bay offense.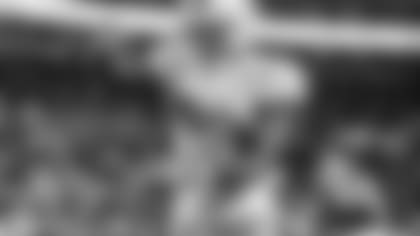 • A heavy dose of Kenyan Drake: While this Dolphins offense still lacks a distinguishable identity, the big-play abilities of Drake have come to the forefront over the past two games with runs of 42 yards against the Raiders and 66 yards against the Panthers. We need to see more of that. We need to see how Drake responds with additional carries, whether he can handle the responsibilities of being the focal point of this rushing attack.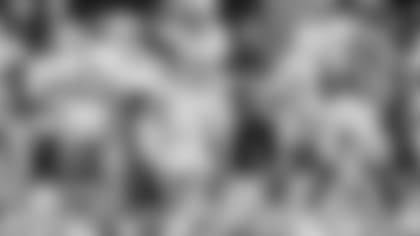 • Turnovers and sacks: This defense absolutely has to have more big plays. Through nine games, there have been three interceptions, none by either starting cornerback, and only 16 sacks, zero in the past two games. Part of the problem is falling behind early, which inhibits the defense from being as aggressive as it would like. Either way, though, the game-changing plays on defense have to become more abundant.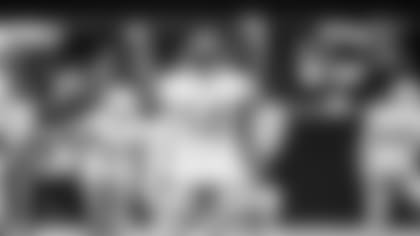 • Taking the fourth: The Dolphins haven't shown the ability to win games the easy way, evidenced that all four of their wins have come by six points or fewer. It only figures then that their best chance against the Bucs is to win it in the fourth quarter, the way they have already beaten the Chargers, Titans, Falcons and Jets. Somebody's got to make a difference, whether it's a game-winning catch, a game-winning stop or a game-winning kick. The question now: Who will that somebody be?