Win a game. One game. This game.
That's what Sunday is about. It isn't about what happens the following week or what this team needs to do over the final month of the season. It's about experiencing that feeling, savoring that moment and putting an end to five miserable weeks of losing.
That's where the Dolphins now find themselves. That's where their opponent, the Denver Broncos, find themselves as well. See the Broncos have lost seven in a row. They are searching for that winning formula as well. Something's got to give Sunday afternoon at Hard Rock Stadium for one of these two teams.
It isn't where either team wanted to be when this journey began. But this is the reality of the first Sunday in December.
"We're just trying to win one game," said quarterback Jay Cutler returning to the starting lineup after missing a game with a concussion. "That's the mindset we have."
How can they achieve that? We can talk specifics all you want, how they need to start faster, how they have to create more turnovers and how they need to eliminate so many of the negative plays that have contributed to this 5-game skid. But at this point it doesn't matter how they do it, as much as simply getting it done.
Hard to remember the last time a Dolphins team needed a win as badly as this one does. We didn't see this coming after a 4-2 start offered guarded optimism. But it's difficult to single out one area of this team that has played particularly well over this stretch of losses. That needs to change. Needs to change on Sunday.
There is a sense of resolve in this Dolphins locker room that is good to see considering everything this team has been through. The players understand the position they are in. They watch the tape. They have identified the problems and are trying to embrace the solutions. But desire can only take you so far. This team needs to start producing and that means on both sides of the ball and on special teams.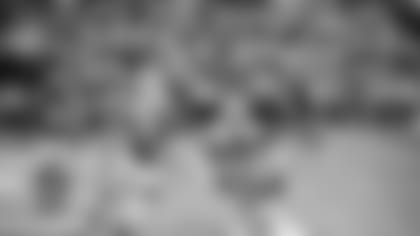 "We need to just play our game," said wide receiver Kenny Stills. "Penalty free. No turnovers. Just can't go out and don't beat ourselves."
Injuries have been cruel to this team all season. The most recent concern is at running back where Damien Williams has a bad shoulder and Senorise Perry is in concussion protocol. This leaves Kenyan Drake getting the bulk of the carries and also adds to the importance of Cutler bouncing back strong.
"You always feel bad when you get hurt and you can't go out there and help your team," Cutler said. "I'm excited to get back out there."
Sunday's matchup offers several intriguing subplots. Perhaps the most intriguing are the two head coaches: Adam Gase of the Dolphins and Vance Joseph of the Broncos. Joseph was the Dolphins' defensive coordinator a season ago. He knows this team's personnel. He understands what Gase is about. The respect they have for one another is undeniable.
But, as important as the head coaches are, that's not what this game is going to come down to. Here's five things, though, it could come down to: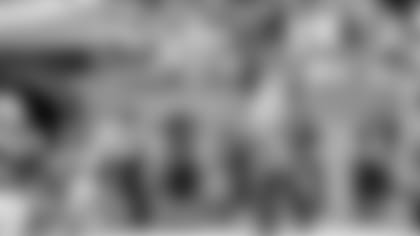 • Start with a sense of urgency: This has been an all too common theme this season. How the Dolphins can't seem to get an early lead. How they have trailed at halftime in almost all of their games. How for some reason the execution and the productivity just isn't there early on. What do the Dolphins need on Sunday? How about something like a 17-3 halftime lead and then let's see what happens from there.
• Hold Demaryius Thomas and Emanuel Sanders to modest numbers: They represent the big plays on this Denver offense, the two combining this season for 95 receptions for over 1,000 yards. You slow them down, this offense struggles. That's got to be the mission of young cornerbacks Xavien Howard and Cordrea Tankersley, both still waiting for their first interception.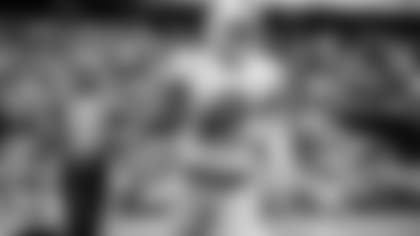 • Win the turnover battle: The Dolphins come into this game with a minus-10 turnover/takeaway ratio, near the bottom of the league. We mentioned in the previous paragraph that neither starting cornerback has an interception. But that's just one area. The forced fumbles have been too few in number as well and the Dolphins quarterbacks have combined to throw 14 interceptions. You just can't prosper in this league with those types of numbers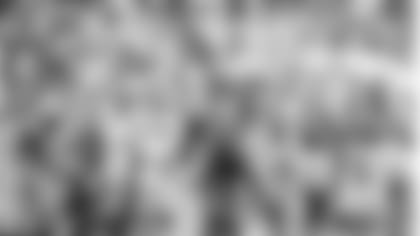 • Keep those yellow flags in the officials' pockets: The last time the Dolphins played a home game, they committed 17 penalties against the Tampa Bay Buccaneers, second most in franchise history. But it's been a season long problem, the Dolphins averaging just over eight penalties a game. It has been an emphasis in practice and there was some improvement last Sunday at New England. What's hurting this team most are the penalties that negate positive gains. We've seen far too many of those this season.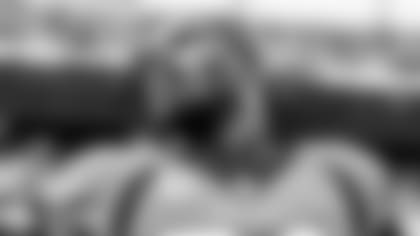 • Know where Von Miller is at all times: A week ago, Matt Moore was sacked seven times and the Patriots don't have a pass rusher nearly as dominating as Von Miller of the Broncos. This injury-depleted offensive line needs to be aware of Miller at all times because the Broncos shuffle him around in all sorts of ways. If Cutler doesn't have time, his chances of success – and the success of the entire team for that matter – are greatly reduced.