We've seen over the last two weeks what the Dolphins can do at home and it's been awfully impressive. But can they take that same level of efficiency and do it on the road? In freezing temperatures? In snowy conditions?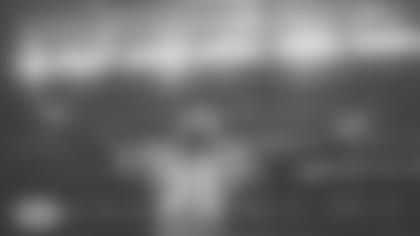 Two straight victories have revived their season. Now the challenge is to keep it going, to build on what they accomplished against the Broncos and Patriots and to prove that it was the beginning of an all-out, full throttle last season push and not just some blip on the radar.
That's the urgency of a Sunday afternoon date with the Buffalo Bills in upstate New York. The Bills are 7-6; the Dolphins 6-7. The winner has a huge advantage in the race for one of the two AFC Wild Card spots.
The Dolphins come into this game as confident as they have been all season. The offense is finally clicking and the defense has put together two straight strong performances. The problems that slowed this team's progress earlier this season seem to have been ironed out, clearly evidenced in that season best victory over the Patriots.
But as Coach Adam Gase so aptly put it the day after beating the Patriots: "You lose this week (in Buffalo) and nobody is going to (care)."
That's one of the great challenges of this league. You have to move on. You have to do it quickly. You need a short memory. I've seen too many Dolphin teams over the years follow up an impressive victory like this one with a clunker of a game. This team needs to prove that it is different, that it can feed off success and that it can continue this roll at one of the league's toughest road venues.
We can only hope that it isn't a repeat of the blizzard conditions we saw when Indy visited the Bills last Sunday. That's a challenging way to play a football game and changes so many of things you're trying to do. But the Dolphins can't control the weather; they can control how they respond.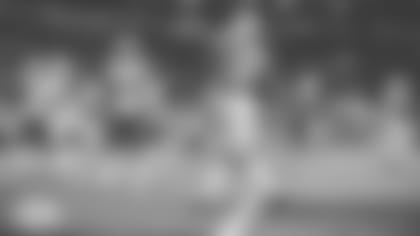 "A coach once told me," said Kenny Stills, "just be weather proof."
Or as Gase put it: "Just got to have the right mindset."
In some ways, this Dolphins offense is built for conditions like this. Jay Cutler played 11 seasons in Denver and Chicago and everybody knows what the winters are like there. Kenyan Drake is so much about speed and moves, which could work in his favor against a defense searching for traction. The short passing game is also a plus.
As Gase said, it could very well come down to a mindset. Who wants it more? Who can keep their focus? Their poise? Their ability to adjust? Those are the things we need to be looking for. Those are the things that will have so much to do with a two game winning streak becoming three.
Certainly, there are some other subplots that need to be addressed, concerns that are of specific importance considering the opponent, the place and the time of the year. Let's look at five of those subplots: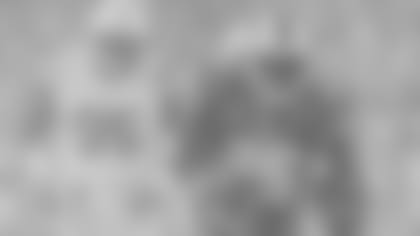 • Slow down LeSean McCoy: This is important every time you face the Bills, but even more important in lousy conditions. The only proof you need came in last Sunday's winter wonderland victory over the Colts, McCoy carrying the ball 32 times for 156 yards, including the game-winning 21-yard score in overtime. He is the difference-maker for the Bills and the Dolphins somehow have to reduce his effectiveness. Could very well be the game's deciding factor.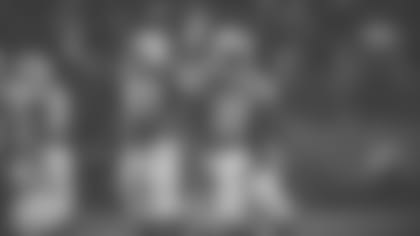 • Take control early: There is little doubt at this point that the Dolphins are a far better team with the lead. They proved it against the Broncos and Patriots. It gives them a chance to establish the run on offense and turn up the aggression on defense. An early lead becomes even more valuable in freezing conditions when points are usually hard to come by.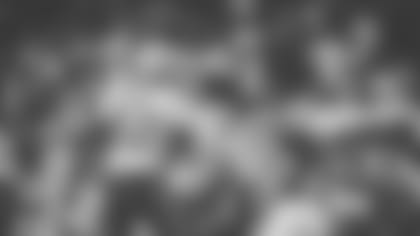 • Pressure the Bills QB: We're not exactly sure who that's going to be at this precise moment, but it appears Tyrod Taylor is the likely choice. Whether it's Taylor or Nathan Peterman, the challenge is the same: Apply heat in the cold. While the Dolphins only sacked Tom Brady twice last week, the constant pressure and knockdowns clearly had an effect. That's got to be the objective on Sunday as well.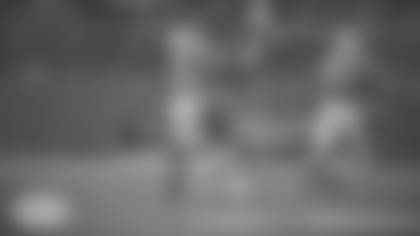 • More of Xavien Howard: How much more can we ask of a player who has intercepted four passes in the last two games? How about six picks in three games? OK, that's probably out of the question, but Howard's ability to stay with Buffalo's talented receiver Kelvin Benjamin could very well be the matchup to focus on, especially if the weather complies at least to some degree. Howard blanketed New England's Brandin Cooks last Monday night. A bigger more physical receiver, Benjamin poses a different set of challenges.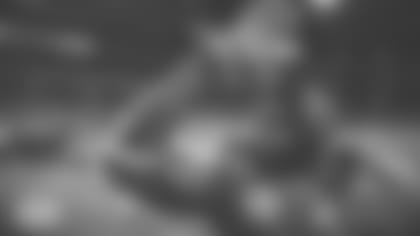 • Win Special Teams: So often bad weather games turn on a fumbled punt or a big return, perhaps even something bizarre. The Dolphins have clearly won the special teams battle the last two games. Doing it on Sunday could go a long way to beating the Bills. I can easily see this game coming down to a field goal attempt by Bobby McCain who has missed only one all season. He hasn't, though, attempted one yet this season in these kinds of conditions.