With so many riveting moments to relive from Monday night's season-saving victory over the Patriots and before moving on to a challenging matchup in frigid Buffalo, we offer this dose of Wednesday morning perspective to help wash down with that cold glass of eggnog.
• The bottom line here is that the season still has life, that the Dolphins have put themselves squarely in position for these final three games to matter. Look at the standings. Nobody is staking claim yet to the two wild card spots in the AFC. Nobody should. The Dolphins showed us how well they can play, first against the Broncos and now against the Patriots. Building off that with two straight cold weather road games in front of them could very well define their season.
• It is hard to find one player or one sequence that stood out above all else against the Patriots. This was a night where so many brought their "A" games, a night where the Dolphins could check off just about every box in their "must have" list.
• But you've got to start with a strong performance by Jay Cutler. I'm not sure I've ever seen him play better, throw with more accuracy and make as many right decisions as he did against the Patriots. For those keeping track, he is now 6-5 as a starter with the Dolphins.
• I'm not totally ready to declare Kenyan Drake the long-term answer at running back, but I'm certainly getting a lot closer to it. His back-to-back 100-yard rushing performances were certainly impressive. So was the fact that he combined to carry the ball 47 times in those two games, never coming close to losing a fumble. But most impressive to me is the completeness of his game, how he is as much a factor catching passes as he is running with the ball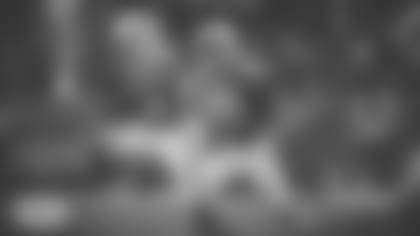 • Then there's Xavien Howard, the first cornerback in team history to have multiple interceptions in back-to-back games. But there was so much more to his performance than just that he blanketed wide receiver Brandin Cooks all game, holding him to just one catch. The talent has been there all along. It just seems like it is finally all fitting together. "He can be one of the best cornerbacks in the league," said safety Reshad Jones. After what we've seen recently, he's well on his way.
• By the way, how does the 2016 draft class look right about now with left tackle Laremy Tunsil, Drake and Howard the top three picks? Kudos, in particular, to general manager Chris Grier.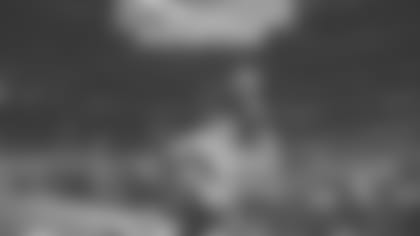 • Jakeem Grant Sr. says what we saw out of him against the Patriots was "just the first step in the ladder." An impressive step indeed. Adam Gase has been waiting all season to unleash Grant in the passing game and Monday night was, in many ways, his coming out party. He is an instant mismatch and you just know we'll see plenty more of him in the base offense this season. "We just kept working on the package for him, but it never really flowed right," said Gase. Sure flowed right Monday night.
• A few coaching comments: First, I really liked the creativity on both sides of the ball. At different points Monday night, Gase had Kenny Stills, Grant and tight end Marqueis Gray lined up in the backfield. It just seemed like the offense was dictating the tempo instead of the other way around. On defense, first-year coordinator Matt Burke had an outstanding game, utilizing a variety of blitzes and looks. Being from Massachusetts, you know how much this win meant to him.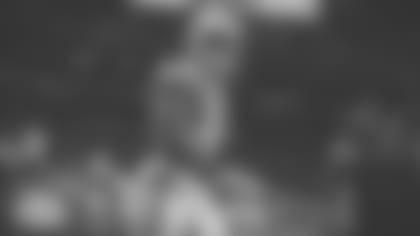 • Anybody notice that the Dolphins have now beaten both Super Bowl teams from a season ago? Just saying.
• Young defensive tackle Jordan Phillips – two sacks in two games – is growing up before our eyes.
• A day later and I still can't get over the fact that the Patriots never converted a third down. It's been 26 years since that happened.
• Shortly after noon on Monday, Gase held his day-after press conference. If he were still enjoying the win, you wouldn't have known it. "You lose this week," he said, "and nobody is going to (care)."
• But Gase did talk about his players and how much that victory over the Patriots meant to them. "Not everything's quite gone right this year and guys have done a great job of just plugging alone, figuring out a way to get better. It was a good win."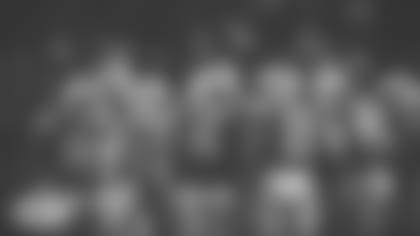 • Gase did admit that he sensed a difference in his players at practice after the victory over the Broncos, how ending that 5-game losing streak seemed to lift a huge burden. "It was like guys were walking around differently," he said. "It was just a more confident feel."
• And now we turn our thoughts to Buffalo, the first of two straight road games and a team one game ahead of the Dolphins in the race for those precious wild card spots. There are many challenges, perhaps none more than dealing with what promises to be a brutally cold, and perhaps snowy day, in upstate New York. I asked Gase how he would prepare his team for that kind of weather. "It's a mindset, that's all," he said.
• The same type of mindset they took into the Patriots game would probably do just fine.