How much more is there? How much better can he get? That's the real intrigue of what we have seen over the last couple of months from Kenyan Drake.
He has been good. At times very good. On a few plays, he has been downright special. The quick burst. The sudden shift. The spin move. The open field speed. The toughness running inside. It's all been on display. Very few backs in this league have been more impressive over the late stages of this season than Drake.
But he is only 23 years old. Has only started a handful of games. Is just getting used to this featured back role. As this season comes to a close Sunday against Buffalo at Hard Rock Stadium, as we have evaluate what Drake has accomplished since the trade that sent Jay Ajayi to the Eagles, it is clear by now that he brings a different dynamic to this offense.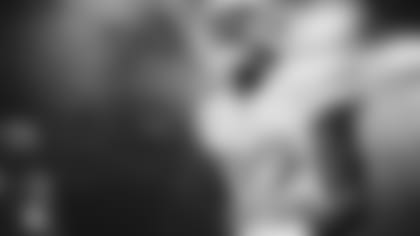 It's also clear that he'll be an important part of this team's offensive plans moving forward. But how important? Can we now cross running back off the list of offseason needs? Adam Gase isn't willing to go that far just yet, but it's clear that a nice comfort zone with Drake has developed over the last half of this season. On a team that certainly has its share of offseason needs, it's nice to know, at the very least, that running back doesn't appear to be among the most pressing of those needs.
Kenyan Drake has made sure of that.
With one game remaining against the Bills, Drake has rushed for 569 yards and three touchdowns and has caught 29 passes for 224 yards and a touchdown. His 793 yards from scrimmage is third on the team behind only Kenny Stills and Kenny Stills. What's most different about Drake than Ajayi is an ability to contribute heavily to the passing game. That's what makes him so dangerous. He can exploit one-on-one mismatches on the outside. He can play every down. He can make a difference in so many different ways.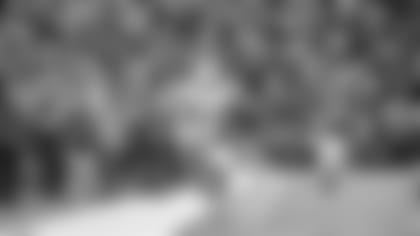 "We all grow up one day, right?" said Drake, explaining his sudden emergence. "It was all about taking that step to maturation, just becoming a professional."
A year ago he was a kick returner who wanted to play running back. Now he's a running back that doesn't have a whole lot of time to be a kick returner. He went the special teams route in college at Alabama, known more for his kickoff returns than his base offense carries, which had a lot to do with playing behind Heisman Trophy winner Derrick Henry.
But the Dolphins saw something in Drake when they selected him in the third round of the 2016 draft. They saw a player with a set of skills that could translate to this level. The trade of Ajayi opened that door just wide enough for Drake to sprint through. And he really hasn't looked back since.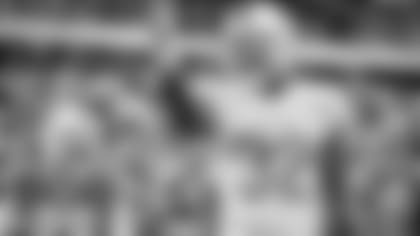 He's an interesting young man. Doesn't say a whole lot. Rarely displays much emotion. But when you hear what he does say, when you see the determination in his eyes, it becomes clear that he is fully embraced what could be a career-defining opportunity.
"The more I'm in, the more plays I get, the more comfortable I feel," Drake says. "I feel as the game goes on, I get stronger and I've always felt like that. It just came with opportunity. I'm glad I'm making the most of that opportunity."
There were two fumbles early on, and that was a concern. But over the past four or five games, Drake has shown us how reliable he can be with no turnovers and no glaring mistakes. That's an important hurdle to clear for a young running back. But even as his consistency increases, it is the big plays, the game turning runs that continues to define him.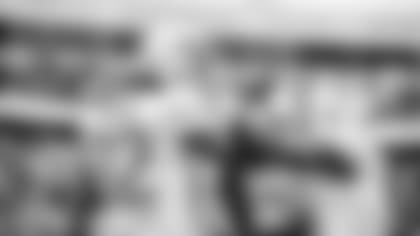 As we look back at his season, the first breakout moment was a 42-yard run in early November against the Raiders. The following Monday he took it to another level, this time with a 66-yarder against an awfully good Carolina rushing defense. So we saw the big plays early on; we'd have to wait a few more weeks to see the durability.
With Ajayi gone and with Damien Williams out with a sore shoulder, Drake became the centerpiece of this rushing attack on Dec. 3 against Denver, finishing with 120 yards on 23 very telling carries. He followed that up against the Patriots with his first real dual threat performance, running for 114 yards on 25 carries and catching five passes for 79 yards, including one for 47.
It became clear the more Drake touched the ball, the more effective he would be. Over the past four games he has averaged, in order, 4.4, 4.9, 4.6 and 5.2 yards per carry. That's gotten the attention of an awful lot of people.
"You give him the ball," said wide receiver Jarvis Landry, "and good things usually happen."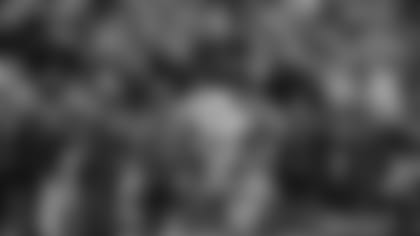 Now Drake wants to finish the season strong, putting an exclamation mark on an already impressive December in Sunday's finale against the Bills. You can be sure it won't affect his performance that the Dolphins are out of the playoffs. Every game, every carry, every chance matters to Kenyan Drake.
How much better can he get? Can't wait to find out.