Three players. Each so important in their own way. Each counted upon to be difference-makers this season. All going down in training camp, lost for the season within a span of 11 days. As the Dolphins prepare for their final regular season game Sunday against Buffalo at Hard Rock Stadium, it's so easy to wonder what might have been.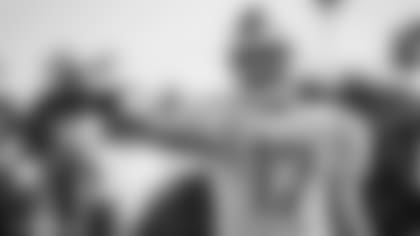 • First you lose Ryan Tannehill, your starting quarterback in the prime of his career, to an ACL injury on Aug. 3. He was untouched, scrambling out of bounds when the injury occurred. I'll never forget the stunned silence as teammates and trainers surrounded Tannehill. In one instant, so many things about this season changed.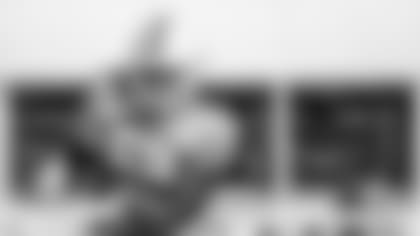 • Then in the first preseason game, on the opening kickoff no less, promising rookie linebacker Raekwon McMillan, a second-round pick, tears his ACL. He had already been practicing with the starters. There were big plans this season for the kid out of Ohio State who Coach Urban Meyer once called "one of my favorite all-time players."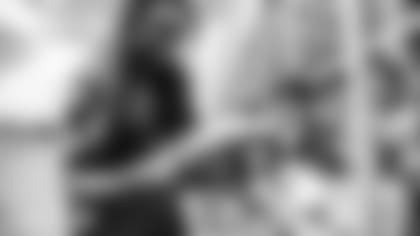 • Finally, on Aug. 14th, veteran cornerback Tony Lippett, coming off an excellent 2016 season and destined for significant playing time, if not a starter's role, tore his Achilles' tendon without the slightest of contact. "Just felt a pain," Lippett recalls. "That was it."
Certainly the loss of a starting quarterback has a tendency to overshadow everything else. But McMillan could have meant so much to the rushing defense and Lippett to the passing defense. I often thought about that while watching the defense's struggles this season.
Spend time at the training facility these days and you'll invariably catch a glimpse of Tannehill, McMillan and Lippett. All three are progressing well in their rehabilitation. All three are pointing to a full strength return for the 2018 season.
They are three of the 14 players who will end this season Sunday on injured reserve and, while all 14 carry with them their own unique story, their own level of frustration, it is so easy now to point to those 11 days, to those three specific injuries, as changing the face of this season.
Indeed, we can only wonder.
To the Dolphins' credit, they have made sure each of these three players remained an integral part of this team. "I've been in a lot of places," said Coach Adam Gase, "where when you go on IR, you're not involved. I told myself that I'm always going to make sure the IR guys are still involved. It's been good for our players."
So Tannehill attends meetings and offers his input. McMillan and Lippett do the same with the defensive coaches. They break down tape. They help scout opponents. It is so important that they stay mentally sharp, that when the time comes for them to return to the practice field that they do so with confidence and conviction. Embracing them, not ignoring them, during the rehab process is so important to that end result.
"If I told Ryan he wasn't allowed to be around, he'd still be around," Gase said. "He's never going to be too far away. Raekwon is trying to get better mentally, which we need him to do, because we're going to count on him next season. Tony is a guy that has played, but it still doesn't hurt him to keep hearing these things over and over and seeing mistakes other guys make."
Let's take a quick look at each of the three, now more than four months after their surgeries.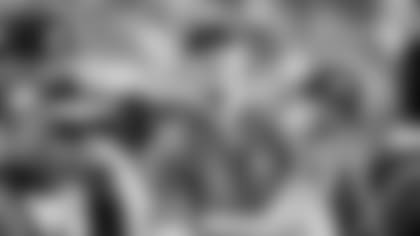 • Tannehill is the most visible of the three, often walking through the locker room after practice, always seen on the sideline during games. Search hard and you might find the slightest trace of a limp. Then again, you might not. I'm told he is right on schedule and there are signs every week of the progress he's making. "In Buffalo, I saw him jumping around trying to stay warm," said offensive coordinator Clyde Christensen. "But it did look good to see him bouncing off those knees, jumping and running." This is a player who is clearly engaged in this offense and seems to covet the opportunity to help any way he can. Next year can't come soon enough for Tannehill.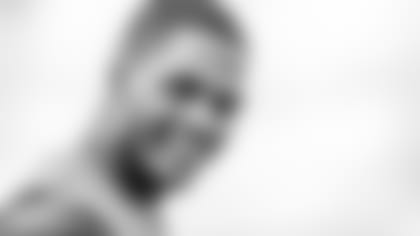 • "We're going to count on him next season." How much clearer does Gase need to be when it comes to McMillan? He was drafted to play right away and to help turn around a rushing defense that was far too charitable in the 2016 season. You're the team captain at Ohio State, the defensive leader, the take-charge guy, and you're expected to contribute immediately in the NFL. That was the plan for McMillan, until that opening kickoff against the Falcons at Hard Rock Stadium. Now it's about getting that knee stronger, about refining his skills, and about being ready at some point to join the offseason workouts.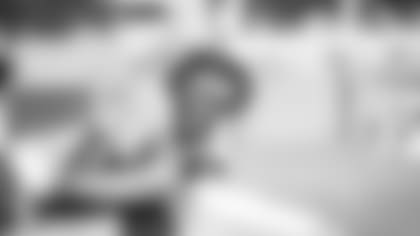 • I approached Lippett at his locker early last week. He was dripping wet from a long workout. He recently started running on that now fully repaired Achilles. "Just trying to get better every day," Lippett says. "Just grinding, just staying strong." The goal? "To come back better than ever," he says. A converted wide receiver out of Michigan State, Lippett started 13 games in 2016, finishing with 67 tackles, 10 passes defensed and four interceptions. The arrow was clearly pointing up. I fully expected him to be in the starting lineup once again before everything came to a halt.
Three players. Eleven days. As we now know, it would change the face of this season.