Does this team have a speed limit? Apparently not.
It is clear after two games that speed will be one of the defining characteristics of these Dolphins, perhaps even the key to their season. Not borderline speed. Difference-making speed. Have you seen Jakeem Grant's final gear? Or what Kenny Stills and Kenyan Drake can do in the open field? Watch them all you want. Just don't try to catch them.
Go up and down the roster. It's just about everywhere. Look at the players brought in this past offseason. Look at the draft class. There is a common theme here. And it wasn't by coincidence.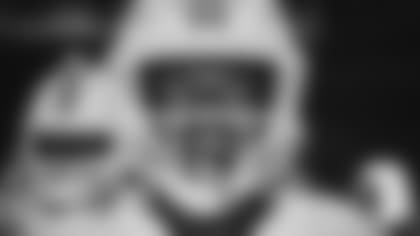 Just listen to Adam Gase: "One of the things that we talked about when we were putting this team together in the offseason was having speed and being a fast team," he said. "I like what I see."
Why wouldn't he? We joked with some of the faster players during the offseason to see who was the fastest. It said plenty that they all picked the guy in the mirror. Nobody wants to back down. Nobody wants to finish second, although with this group second can still be awfully impressive.
See, what intrigues me most about the speed on this team isn't necessarily those fastest three or four players. What intrigues me most is the depth of speed. Why, the third fastest wide receiver might be Albert Wilson and he can flat out fly. Rookie Jerome Baker may be as fast any outside linebacker this team has had in years. Rookie defensive back Minkah Fitzpatrick came in thinking he'd be among the fastest players on the team. Then, after watching a few of these guys sizzle, well, he gained plenty of respect.
"There is fast and really fast," he says. "We have a lot of really fast."
Did I mention tight end Mike Gesicki was tied for the fastest at his position in the scouting combine? Why, even 255-pound defensive end Robert Quinn can really move for a man his size.
The goal is always about out-playing the other team. But with the Dolphins, the way this team has been comprised, it may very well come down to out-running them.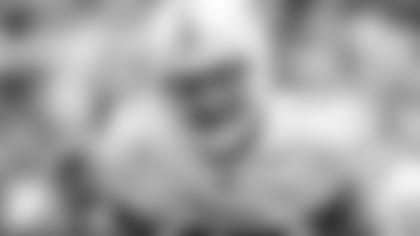 "We're a bunch of blazers," said Wilson. "Look at the 40 times. We've got a 4.5 tight end, a 4.3 running back and a bunch of 4.3 and 4.4 receivers. That's what I call moving."
Get the idea? Even the slower players on this team are fast. The Dolphins are embracing this and formulating game plans around it. Wouldn't you?
So I recently approached the four players generally considered the fastest, trying to see if there is a story behind the speed, maybe a common thread, perhaps an anecdote that brings us back to the beginning, before they actually realized they were different from most.
**Jakeem Grant** says he wasn't that fast early on in life; that it actually happened in high school. "I just woke up one morning and it was like I said to myself, 'Dang, I can really fly.' It was the strangest thing."
How fast is he today? Grant swears that he never passed three-quarters speed on that 102-yard kickoff return against the Titans. "I didn't get touched and I didn't have to run for my life," he says.
Have we seen him at his fastest yet? "Stay tuned," he said with a grin, "it's coming."
**Kenyan Drake** liked to run almost as soon as he could walk. His uncle and some other family members liked to call him "Forrest" when he was a kid, after Forrest Gump who ran and ran and never stopped running. In so many ways, Drake has never stopped running.
"You almost have to have an arrogance about you to be this fast," Drake says. "You just have to believe that nobody can catch you. I broke my ankle in college and it definitely affected my speed. But I've worked my way back to where I am today, which is probably as fast as I've ever been."
**Albert Wilson** remembers standing on a pot-holed field at 5 years old, racing against older kids, some of them as old as 12 years old.
"I honestly don't remember losing," he says. "I loved taking on older kids. I loved to see the expression on their faces when I raced by them."
As the years went by, he never slowed down. No longer does he have to prove himself to anyone. "I'll never taken my speed for granted," he said. "It helped me get where I am today."
**Kenny Stills** knew he was fast when he was real young, just didn't know how fast until he started running track at a very young age. "Never lost a race until the seventh grade," Stills remembers. "Then when I did lose, you can't believe how much it motivated me. I don't think I lost another race until my sophomore year of high school."
And there he was, in the season-opener at Hard Rock Stadium, catching a 75-yard touchdown pass against the Titans, pressing the gas pedal as far down as it could go.
"Amazing feeling," he says.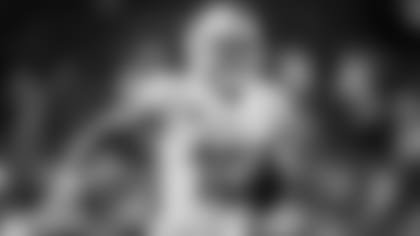 But not always amazing. "Being fast can be a blessing and a curse," Stills says. "It's a curse because sometimes it's hard to slow down, sometimes you need to slow down. When you are as fast as I am, there really is no cruise control.
He smiled: "But, like I said, it's a great blessing as well."
The Dolphins are quickly – very quickly – finding that out.