After four days of practice, after carefully dissecting everything that has transpired, my notebook is filled with thoughts and observations. So allow me on this last Monday morning of July to share some of the things I've jotted down:
• This is the first summer in years when the Dolphins have had a starting offensive line in place from Day One. No, it hasn't been officially announced and things can certainly change. But with those qualifiers out of the way, it is invaluable that these five players get to grow together as a unit. "Learning the little things together can turn into big things later," said guard Josh Sitton. "It's huge that we get to work together every day." For those who need a reminder, there's Laremy Tunsil and Sitton on the left side, Daniel Kilgore at center and Ja'Wuan James and Jesse Davis on the right side. I fully expect this summertime work to pay big dividends in the fall.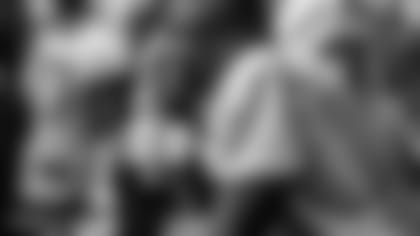 • I've already written down Frank Gore's name at least five times, marveling over his moves in the open field and amazed when he seems to be going full speed, there always seems to be another gear. "Ageless," is how Coach Adam Gase described the 35-year-old Gore. My thoughts on Gore haven't changed. He will have a large role in this offense.
• The deepest area of this team is undoubtedly at defensive end. The Dolphins can literally come at you in waves. The second group might be able to start on some teams. The trade for veteran Robert Quinn solidified everything. Why, the Dolphins have so much talent on the outside, they can afford to move veteran William Hayes to the inside in some passing situations. Can't wait to see Quinn coming from one side and Cam Wake from the other. Who do you double team?
• One of the most intriguing summertime battles is shaping up at the starting cornerback spot opposite Xavien Howard. The way I see it, at least early in camp, there are three players getting the most practice time: Tony Lippett, Cordrea Tankersley and Torry McTyer, the latter somewhat of a surprise. Not sure how this will play out, but there is certainly some quality depth here.
• A few individual highlights that stood out over the first four practices: Second-year linebacker Chase Allen had a couple of nice interceptions and could become a factor in the base defense; wide receiver Jakeem Grant brought the crowd to its feet with a diving touchdown catch; Albert Wilson pulls in a deep pass down the middle between two defenders; rookie tight end Mike Gesicki makes a hard-to-believe one-handed touchdown catch in Sunday's practice and safety Reshad Jones has picked off a couple of passes, one the only interception thrown by Tannehill since training camp began.
• I understand that he must do it in the pressure of a game, but seventh-round pick Jason Sanders is certainly off to a promising start in training camp. In the first practice of the summer, he hit all seven of his attempts, one from 52 yards. On Sunday, he was 6 for 8. He clearly has the leg to win this job and excel. The question: Does he have the consistency? Stay tuned.
• I keep reminding myself day after day not to get too excited about DeVante Parker, that we've travelled this road before and that it's imperative that we see him consistently produce on Sundays before making any bold declarations. Having said that, we saw him take a bubble screen on the second day of practice and explode through the defense, those long strides eating up yards with such ease. Early thought: He sure looks like in the best condition of his career.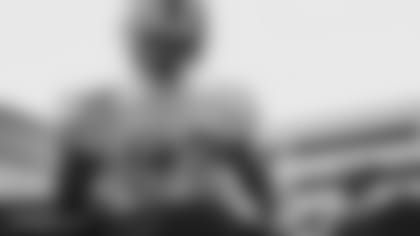 • The so-called experts out there who put together rankings and won-loss predictions haven't exactly been kind to the Dolphins this offseason and some of the players have clearly noticed. Said running back Kenyan Drake: "If you look at our schedule this year, we have all 1 o'clock home games. That shows the league doesn't look at us as a prime time matchup for anybody. We plan on changing that." Added defensive tackle Jordan Phillips: "Everybody is sleeping on us and we love it."
• As I watched the entire squad practice in those opening days, I thought back to how many training camps over the years began without the entire squad, when rookie and veteran holdouts were a part of the training camp landscape and when the storyline of early summer often centered on the players who weren't there. A few teams are still dealing with things like this in late July, but give the Dolphins credit for having their business in order with all the rookies and veterans under contract. You have to remember the way it used to be to truly appreciate the way it is today.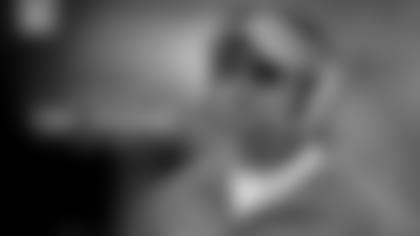 • And finally, Dolphins Special Teams Coordinator Darren Rizzi attended Tony Sparano's funeral last Friday, having known each other for over 25 years, back to their time together in New Haven, Conn. Sparano, in fact, brought Rizzi to the Dolphins in 2009.
"For me," Rizzi said, "he was my mentor."
And a favorite Tony Sparano story?
"Many people aren't aware of this, but Tony was a real detail guy," Rizzi said. "Everything mattered to him. One day Tony actually blamed a Dolphins loss on Richie Incognito because he didn't brush his hair.
"I can't remember the game. But Tony and Jeanette get into the car afterward and Tony looks at her and says, 'That Richie, he came into the locker room today and his shirt was out and his hair was all messy.'
"Jeanette looked at him and said, 'Tony, did we lose the game because Richie didn't brush his hair?' Tony looked back at her and said, 'Yes, that's exactly why we lost the game.'
"Everybody laughed at that story after the funeral," Rizzi added. "We'll all miss Tony. He was taken away far too soon."