At first there was confusion and uncertainty, a playbook filled with foreign language, an offense that was challenging to learn and a level of heat and humidity that his body just wasn't ready for. But as the days of training camp have passed, we have begun to see a noticeable difference in rookie tight end Mike Gesicki.
In so many ways, the fog is lifting.
Suddenly, or so it seems, Gesicki is attacking each play with greater confidence, running his routes with more precision and generally doing more reacting than thinking. With it we have seen some plays that have shouted what Gesicki could mean to this team and this offense. No doubt, he is far from a finished product and he is well aware of that.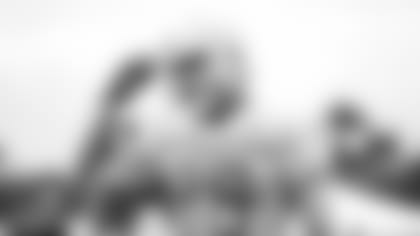 But what we've seen recently is the talent coming to the surface, talent that was partially hidden during offseason workouts and early in training camp because there was so much to absorb at one time. Couple that with the stifling heat, even more stifling for a kid that went to Penn State and grew up in New Jersey, and you have got a recipe for some shaky moments.
I'm not quite sure whether there was one instance when it suddenly all made sense, when the heat became at least more bearable, but I can tell you this: There was one play that told me everything I needed to know.
It was a deep throw in the first week of camp from Ryan Tannehill to the front right corner of the end zone. Gesicki was turning to the inside and the ball was thrown outside. He had to react instantly just to be in position to catch the ball and, even with that, he had no option but to bring it down with his left hand and still somehow keep his feet in bounds. What a catch! I'm not sure the last time I've seen a better one from a tight end.
"If you put the ball anywhere near him, he has the ability to either jump and get it or reach out and get it," said Tannehill. "He has a huge catch radius."
Translation: If he's covered, he's open.
Said Gesicki: "If you label yourself an athletic tight end, which I do, all you want is for the ball to be thrown in your direction. After that, it's up to me, and I don't care if it's one hand, two hands, whatever, I'm going to do everything I can to go get it."
When's the last time the Dolphins have had a young tight end with this type of receiving skills? You've got to go back many years for that one. Ferrell Edmunds? Keith Jackson? Randy McMichael? Charles Clay? None of them, in truth, were quite like Gesicki, a reason why the Dolphins knew if they didn't take him in the second round, they wouldn't have had another chance to get him.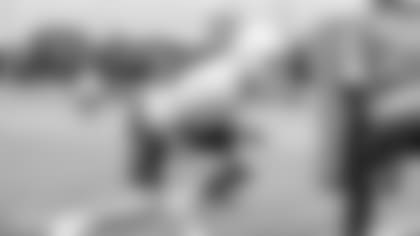 No doubt he has some limitations as a blocker. That's been well publicized. But truth is he wasn't selected that high to play long stretches in the trenches. He is a wide receiver in a tight end's 6-6, 245-pound frame. Throw it up and he'll get it. The Red Zone? Has his name all over it.
Adam Gase, whose offense is clearly tight end friendly, has been waiting for a player with this type of ability. A few veteran additions over the past two seasons simply didn't pan out. It was time to go in a different direction. The youth movement first produced Gesicki, then fellow tight end Durham Smythe in the fourth round.
All of a sudden, a position of weakness a season ago became a position of strength and depth with some intriguing veteran options in A.J. Derby, Gavin Escobar, MarQueis Gray and Thomas Duarte joining Gesicki and Smythe in a crowded tight end room.
Gesicki, though, appears to have the highest ceiling of the group, certainly as a receiver.
"I think I'm doing well," he says. "There are no more mental errors. There's not going to the left when you're supposed to go right. Now it's just adjusting to the weather. It doesn't feel like this over at Penn State."
The Dolphins wisely are not going to rush Gesicki along. They are easing him into the offense, keeping the pressure low and the expectations at a realistic level. But as the summer progresses, look for Gesicki to become a more integral part of this offense.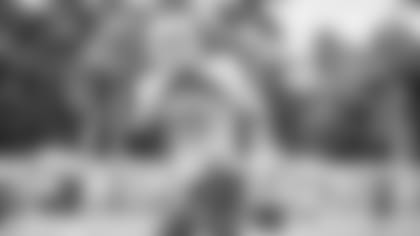 On this day, Gesicki was the last player off the practice field, and a team official tells me that's the way it is most of the time. He ran some sprints, signed a few autographs and then politely asked the Jugs Gun operator to re-position the pass-catching machine so he could put in a few more reps before calling it a day.
There is no doubt Gesicki is embracing this opportunity.
"Every single day I'm getting better," he said. "Sure, they are adding things all the time, more installs and different plays. I still have plenty of time to grow and to learn, but you come in and suddenly things begin to click. I line up now and don't have to think very much. It's just go, go, go, for me all the time, and I like that."
Gesicki gazes out toward that empty practice field. "I was brought in to make an impact here," he says. "And I'm excited for that opportunity."
After seeing how he has grown in just one week, and after watching some of those catches, it sure seems like he's well on his way to making the most of it.