He is playing his former team this week so you would think there'd be a little extra incentive for defensive tackle **Akeem Spence**. After all, the Lions traded him to the Dolphins last offseason for a seventh-round pick, not exactly a hefty asking price for such a productive player.
But if you know Akeem Spence you'll understand there is no animosity. He's having too much for fun for that and the smile he wears so proudly, the one that is so sincere and inviting, probably says it best.
"I have a lot of respect for those guys," Spence says, standing by his locker after a recent practice. "But I wouldn't mind getting to Matt Stafford a few times, just like I used to do on the practice field."
Meet Akeem Spence. So refreshingly candid. So warm and kind and affable that he even won The Good Guy award from the Detroit media last season. He's also unique in many ways. How many big, bruising, physical defensive tackles go home, plop his feet on a table and watch House Hunters and Property Brothers? How many played football in high school mainly because he realized "I can save my dad a whole lot of money by getting a college scholarship?"
Never did he think he'd be playing on this level, now in his sixth season and third different team. But look what he's done, the resume he has compiled, the consistency he has displayed and, this season, the way he has helped solidify the interior of the Dolphins' defensive line.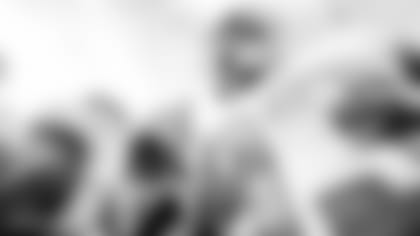 He has an interesting story to tell about the unusual path he has travelled, all of that and more covered in the following 10 questions:
1) So you're playing your former team, the Lions, on Sunday. Your thoughts?
AS: I think it (the trade) was good for both teams. The Lions were heading in a different direction and it made sense for me to move on. I got a chance to reunite with Coach Kris (Kocurek) and the Dolphins play a 4-3 scheme, which I am best suited for. Sure, I miss some of the guys from that locker room, but the guys in this locker room have made me feel welcome. There are no selfish guys on the defensive line here and I love that.
2) OK, now let's turn to you. Tell us something most people don't know about Akeem Spence?
AS: That I was born in Jamaica. Both my parents are Jamaican. Lived there until I was four or five years old, then I grew up in the panhandle of Florida. You tell someone I'm from Jamaica and they always look surprised.
3) The Detroit media gave you the annual "Nice Guy Award" last year. Are you really that nice a guy?
AS: (Long laugh). I'm just a caring, giving guy. That's just who I am. I don't put on any kind of act for anybody. I'm just myself. If they think that's nice, so be it.
4) How would you describe your football journey?
AS: It's been crazy. Being born in a different country, soccer was my first love. Didn't even think about football. When I was in the seventh grade, a friend of mine brought me to his football practice. The coach looked at me and said, 'you're big, you should be playing.' And that was it. I fell in love with it. My dad knew nothing about football and even when I first started playing, I knew very little. I was just out there having fun. I played high school ball in Fort Walton Beach and soon realized I could turn this into a free education. Imagine that. I could save my dad a lot of money. So I had three great years at Illinois playing for Ron Zook, then four good years with Tampa Bay before going to Detroit and now here. I never saw myself making it this far.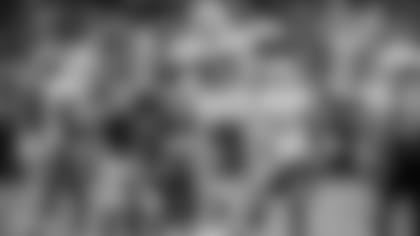 5) You play such a demanding position, but you haven't missed a game in more than two seasons. How do you explain that?
AS: I had back injuries and foot injuries three years ago and I wasn't really taking care of my body the way I should. Then I got serious and now I take care of my body every day. Hot and cold tubs. Massages. Acupuncture. You name it I do it. Knock on wood I've been able to show up for every practice and every game for a while now. They say availability is the best ability.
6) What is Akeem Spence like off the field? What are your hobbies and interests?
AS: You're going to laugh, but I watch a lot of HGTV. You know House Hunters, Property Brothers, Chip and Joanna Gaines on Fixer Upper in Waco, Texas flipping houses. I search for ideas for my next house or maybe my next career, who knows? First and foremost, I love hanging out with my 3-year-old daughter Akir Harmony Spence. She means everything to me.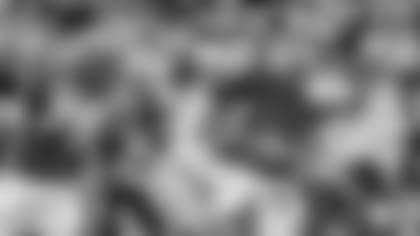 7) OK, some quick hits: Favorite snack food? The one movie you can't see enough of? If you were a superhero, who would you be?
AS: Let's see. My favorite snack food is peanut M&M's. I'm just killing those. My favorite all-time movie is Coming to America and, if I was a superhero, it would definitely be as Superman, so I can do it all.
8) For someone who has never seen you play, how would you describe your game?
AS: I'm not the biggest of guys for a defensive tackle so I have to make that up with desire and a lot of technique. I'm not real flashy, but I am high energy. I'll run down the field after someone and keep on running. Nothing really complicated, I just try to do my job on every play.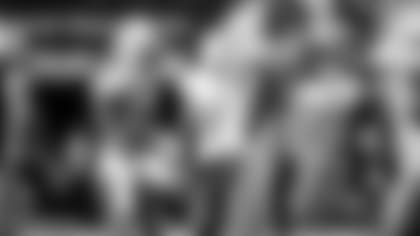 9) But what is it you love about football?
AS: I love hitting people. It's the only game where you can put your hands on people and not get arrested. I also love being around the guys. It's a special group.
10) So this is your third NFL stop. Is this where you want to finish your career?
AS: I sure hope so. I love it down here and enjoy it every day. What's not to like? Who knows maybe someday I'll start flipping houses here. Maybe I'll get my own TV show on HGTV. Now that would be something wouldn't it?