It's been 25 years since Doug Pederson etched a place in Dolphins history. How ironic that he came in that November of 1993 day against the Eagles -- now the team he will coach in the Super Bowl -- and led the Dolphins to a 19-14 victory, which happened to be the 325th of Don Shula's career, passing George Halas on the all-time win list.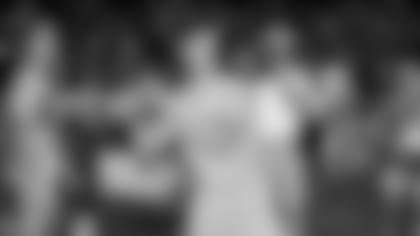 Pederson entered in the third quarter for an injured Scott Mitchell. He wasn't flawless. He didn't carry the team on his shoulders. What he did was make just enough plays to get the victory, kind of like what he hopes the Eagles do on Sunday against the New England Patriots.
"I have a print on my wall at home that honors that game and all the guys signed it," Pederson recalled a few years ago. "It was a great achievement for coach."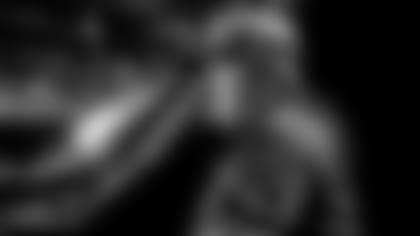 Pederson's connection to the Dolphins is one of several reasons why I'd like nothing more than to pick the Eagles in this game. But every time I find a reason to go in their direction, every time I see the slightest of edges, I keep coming back to one name.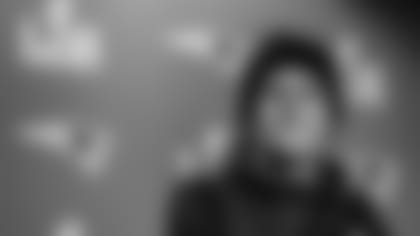 He is the difference in these two teams. He's usually the difference in every game he plays. While it's impressive what Eagles quarterback Nick Foles has done replacing the injured Carson Wentz, he simply can't compare to Brady. That's where the Patriots will have the decided edge.
I can easily paint a picture of how the Eagles can win this game. They have to pressure Brady. They have to run the ball successfully and that means a heavy dose of Jay Ajayi and LaGarrette Blount. They have to get a solid, almost mistake-free game out of Foles, and they'll probably have to come up with a big defensive stand deep into the fourth quarter.
That's the formula. That's how the Eagles can win their first ever Super Bowl.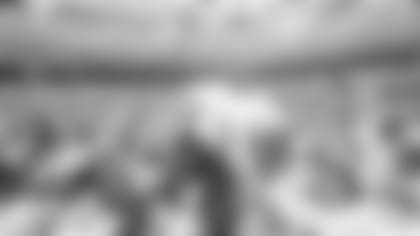 But I just don't see it happening. Not against Brady and Belichick. Not against a team that always seems to come up with the one play everyone is left talking about.
Sure, I'd love to see Pederson carried off the field the way Don Shula was carried off the field, with Pederson's help, those 25 years ago. The Eagles would be such a wonderful story; the Patriots would simply be the same old story.
Same old wins: Patriots 23, Eagles 17. Just too much Brady.
This is an important time for the Dolphins coaches and personnel department even though they will remain, for the most part, out of the public's view.
Between now and the NFL Scouting Combine, which begins on Feb. 27th, the staff will complete their evaluation of the entire roster. Each position group will be graded. Every player will be dissected. You don't want to make these evaluations just after the season ends because it takes time to absorb everything and you want to make sure you base your opinions on the entire body of work and not just the most recent 2-3 games. But the Dolphins' season has been over now for about a month so it's time to form conclusions.
Once that is complete, the coaches will meet with the team's personnel department and scouting staff to determine a direction for free agency, which starts on March 14. Where are the biggest needs? Where and on whom should the largest dollars be spent? The goal is always to fill as many needs as possible in free agency in order to allow flexibility in the draft. This way the Dolphins can go with the best player on their draft board and not force a pick because of priorities.
Cam Wake turned 36 years old on Tuesday and he often likes to say, "it's just a number." The most telling number, though, is 92. That's how many career sacks he will take into his 10th season with the team. Wake is coming off double-digit sack totals in back-to-back seasons for the first time in his career, lending fuel to the notion that, as Adam Gase puts it, "he is a freak of nature."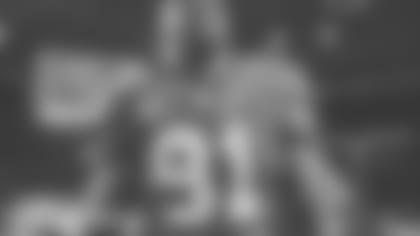 I understand the Dolphins drafted his eventual replacement last year in No. 1 pick Charles Harris. But Wake still has plenty of football left in him and I wouldn't be at all surprised if he passed 100 career sacks this season with plenty of room to spare. That would make him only the second player in team history to reach that milestone number of sacks, Jason Taylor being the other. So happy birthday, Cam. Don't imagine you had any birthday cake. "Haven't had sweets in years," he once told me. Yep, a freak of nature.
---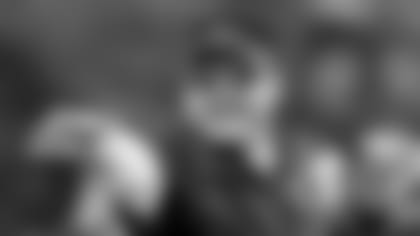 The coaching staff changes are just about complete. In the month since the season ended, the Dolphins have hired a new offensive coordinator (Dowell Loggains), offensive line coach (Jeremiah Washburn), running backs coach (Eric Studesville), defensive line coach (Kris Kocurek) and defensive backs coach (Tony Oden).
Nothing justifies change quite like a 6-10 season and Gase clearly saw a need for different voices and different approaches. What I also like are fresh sets of eyes evaluating the talent on this team. Sometimes you need an outsider's perspective and this is clearly something Gase will get from his new group of hires.