Eight down, eight to go. The Dolphins are sitting here at this midpoint moment with a 4-4 record, but it comes on the heels of two straight losses, which followed three straight victories. Encouraged or discouraged? Looking at the first two months in its entirety, it's probably a little bit of both.
"We're not where we wanted to be," said coach Adam Gase.
Now the big question: Can they get where they want to go?
If you're encouraged it's because of everything this team has had to overcome – the injuries, the hurricane, other off-the-field issues – and that a 4-4 record is a tribute to its resiliency and resolve. If you're discouraged, it's because the offense has been shut out twice and nearly a third time and because this team hasn't had a game yet where both sides of the ball collectively stepped up at the same time.
Reality, though, is that the Dolphins are exactly where they were a season ago and even though the path they travelled to get here was quite different, the opportunity remains the same. Correct the mistakes. Create a lasting identity. And even with a schedule far more daunting in the second half than the first, they find themselves in decent position record-wise.
But before we look too far ahead, let's take a step back to reflect. Isn't that, after all, what midseason is for? With that in mind, here's my own personal progress report on each area of this team: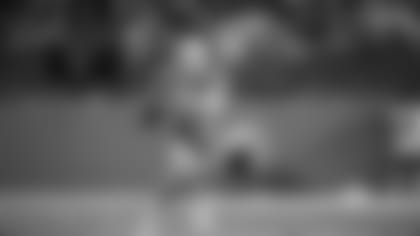 QUARTERBACK: Hasn't exactly played out the way we had thought when training camp began. But a season-ending injury to Ryan Tannehill created an opening filled by Jay Cutler and, while the progress was slow early on, Cutler clearly played his best game of the season against the Raiders. The season numbers are respectable: Twice as many touchdowns (10) as interceptions (5) and a completion percentage of 66.2 percent. Hope? Cutler now seems comfortable in this offense.
RUNNING BACK: With Jay Ajayi now in Philadelphia, the workload has shifted to a committee of two: Damien Williams and Kenyan Drake. What has also shifted is the game plan. The pound-it-out style of Ajayi has been replaced with more of a short passing game, designed to get Williams and Drake in the open field. They combined for 16 carries and 12 receptions against the Raiders, which could be about the norm moving forward. Hope? That they can build off what we saw against Oakland.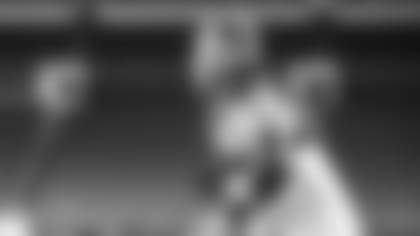 OFFENSIVE LINE: One of the big concerns at the midpoint juncture. The consistency just hasn't been there. The penalties are also a concern. Cutler and Matt Moore combined were sacked 17 times in eight games. The rushing attack has produced zero touchdowns. There are three former No. 1 picks on this line. It needs to play a whole lot better. Hope? Veteran guard Ted Larsen should return against Carolina.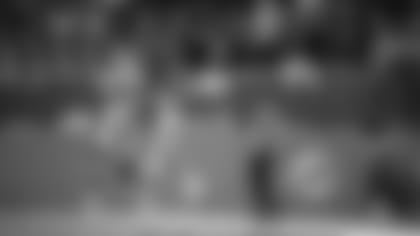 RECEIVERS/TIGHT ENDS: The ankle injury sustained by DeVante Parker certainly held this group back as did an unusually high number of dropped passes. That the longest pass play to a receiver covered just 36 yards is also a concern. But there have been some encouraging moments: four touchdown catches each for Kenny Stills and Kenny Stills. As for tight end, DeVante Parker had gotten off to a slow start, before catching his first touchdown pass Sunday night. Hope? That with Parker healthy, this group can finally come together.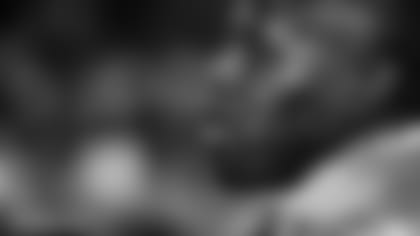 DEFENSIVE LINE: Undoubtedly the strength of this team through eight games. The strength because the stars are playing like stars and the strength because of tremendous depth. You bring in someone like William Hayes off the bench and you know you are loaded. Cam Wake has six sacks through eight games, Ndamukong Suh is playing at the highest of levels and rookie tackle Davon Godchaux has been a major surprise. Hope? That everyone stays healthy.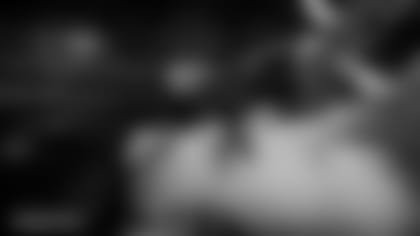 LINEBACKER: Talk about a transformation, no group on this team has undergone nearly as much change as linebacker. The season began with a special teams standout, an undrafted rookie and Kiko Alonso in the starting lineup with no experienced depth behind them. Then Kiko Alonso returned to the team and Rey Maualuga signed on and suddenly it was a veteran group with some quality depth. The play has been mostly solid, especially against the run. Hope? This group needs to force more turnovers.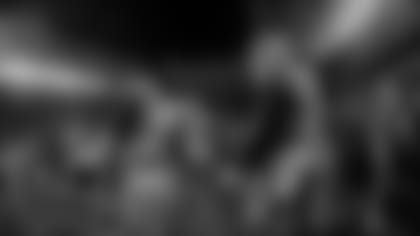 SECONDARY: Stability has been attained at cornerback with youngsters Xavien Howard and Cordrea Tankersley entrenched in the starting lineup and certainly looking like they'll be there for a while. Reshad Jones didn't have one of his better games against Oakland but has otherwise played as well as any defender on the team while Bobby McCain has had a solid first half at nickel back, including a game-turning interception against the Jets. Hope? That safety T.J. McDonald is as good as advertised.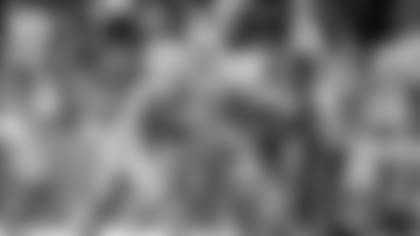 SPECIAL TEAMS: Up and down. Bobby McCain has nailed nine of 10 field goals, but has missed three extra points. Rookie punter Matt Haack has unleashed some beauties, but needs more consistency. Kick returner Jakeem Grant Sr. has had brief moments, but his longest return of any kind has netted just 30 yards. The coverage teams, by and large, have been excellent. Hope? That Grant gets a chance to show his open field speed sometime soon.