There was so much going on Wednesday at the Dolphins' training facility with the players available to the media for the first time since the loss at Baltimore, with the Jay Ajayi trade still fresh in everyone's minds and with the urgency of getting ready for a Sunday night game against the Raiders.
Let's take a closer look:
• One player's exit is another player's opportunity. That's the way it works in the bottom line world of the NFL.
With Ajayi gone to Philadelphia and with the Dolphins in search for some consistency on offense, the spotlight now shifts to three young running backs: Kenyan Drake, Damien Williams and Senorise Perry. It is now their time, their moment to prove they are worthy of a more prominent role.
Each of the three offers a different skillset than Ajayi. They are more versatile, more in tune with the passing game and, in Drake's case, certainly more explosive. I imagine we'll see a greater emphasis on the short passing game. Get them in the open field. Give them a chance to use their speed. Create some one-on-one mismatches. Change the personality of this offense from grind-it-out to, who knows, perhaps air-it-out. There are a lot of different ways Adam Gase can go, a lot of different options to consider.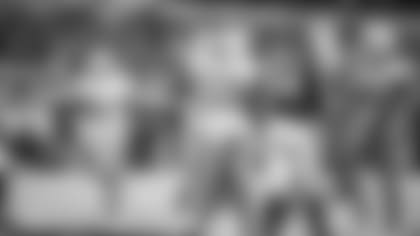 Drake certainly had his moments last season, returning a kickoff 96 yards against the Jets and running for a 45-yard score against the Bills being the two most obvious examples. He is speed and moves. "He fits well into what we're trying to do on offense," Gase said.
Williams had his best season a year ago, running for three scores and catching passes for three more. His greatest asset could be his versatility. "He's done nothing but make plays for us," Gase said.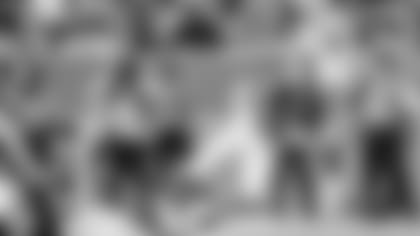 Perry, a practice squad player a year ago, spent time with Gase in Chicago and has yet to carry the ball in a regular season game. He is big enough (6-0, 210) to gain tough yards up the middle and quick enough to get to the outside. Now he just has to go out and do it.
While nothing has been decided, I would guess based on experience alone that Drake and Williams will see most of the action against the Raiders.
• My take on the Ajayi trade: For whatever reason, it just wasn't working. Something needed to change. The numbers don't lie. Ajayi hadn't scored a touchdown in seven games, was averaging just over 3 yards a carry and finished the game against the Ravens with two yards in his final 12 carries. Sure, I would like to have gotten more for Ajayi than a fourth-round pick. But that's what the market dictated. I know it wasn't an easy decision, many factors coming into play. But as Gase summed it up on Wednesday, "it was time for us to go our separate ways." Sometimes it's as simple as that.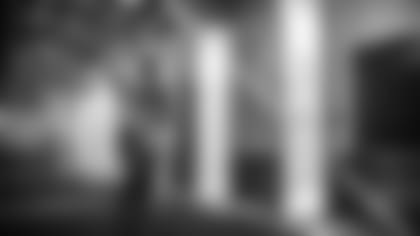 • Meanwhile, Gase refuted reports that Kenny Stills was on the trading block as well. "We told him a long time ago he wasn't going anywhere," Gase said. Landry remains an important part of this offense moving forward. He needs five more catches against the Raiders to have caught more passes in his first four seasons than any receiver in NFL history. That probably says everything you need to know. "I want to be here," Landry said Wednesday. "This is where I want to play."
• The mini bye allowed Gase and his staff to evaluate everything they are doing and they came to the conclusion that some changes were needed. Subtle changes. How they practice. How they teach. How they game plan. How they correct mistakes. How they schedule. Even how they coordinate their walk-throughs.
Here's another example: For the first time this season, Gase reviewed the Baltimore game tape in front of the entire team instead of doing it separately with the offense and defense in their own meeting rooms. He wants everything out in the open. He wants the defense to see and understand what the offense is doing, or isn't doing, and vice versa. "We're not going to keep doing the same things over and over," he said.
• Finally, help is on the way in the form of three important players who are on the verge of getting back on the field.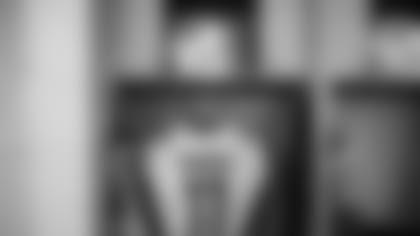 DeVante Parker practiced on Wednesday and, barring a setback, will return to the lineup Sunday night against the Raiders after missing several weeks with an ankle injury. It is obvious by the numbers how much this offense has missed its big-play receiver. The easy scores. The 50-50 balls. A big, tall, athletic alternative. Parker brings all of that to this offense.
Offensive guard Ted Larsen has been out since training camp with a bicep injury but took part in Wednesday's light practice and is now eligible to return off the injured reserve list. When Larsen is deemed ready, I expect him to play and play a lot at a position that has been far too up and down through seven games and could certainly use his veteran abilities and leadership.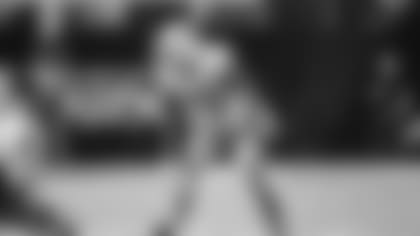 Safety T.J. McDonald will complete an 8-game suspension following Sunday's game against the Raiders. With safety Nate Allen now shelved for the season on injured reserve, you can be sure he'll immediately play a significant role in the secondary upon his return against Carolina. After an excellent training camp, the team signed McDonald to a contract extension, a clear indication of how impressed they were with his skill set, work ethic and long range upside.