With a 4-6 record that was once 4-2, with undoubtedly the toughest road game of the season next on the schedule and with so many areas demanding our attention, we offer up these thoughts and opinions on this Tuesday morning before Thanksgiving:
• Before we get to the New England Patriots, we need to put some closure on Sunday's loss to the Bucs. No doubt the bottom line for the Dolphins were those five turnovers and 17 penalties. You can do all sorts of good things around that – ie: Matt Moore's second half performance – but you just can't overcome that many self-inflicted mistakes. Were some of the 17 penalties borderline? Certainly. But most of them were legit and that needs to be addressed and rectified in a hurry.
• Adam Gase stood before the media early Tuesday afternoon, still trying to make sense of it all those penalties. Some of it, he said, was a cadence issue when they changed quarterbacks. Others simply came down to a lack of the proper technique. Everything, Gase insisted, is correctable. "I know we've got the workers to get this fixed," he said. "We need to make sure we're doing all the little things well in practice."
• It is clear, as Gase confirmed, that the identity of this offense moving forward is its three wide receivers. "We have to use those receivers to our strength," Gase said. "We have three guys we have a lot of confidence in. If you give them one-on-one matchups, that group is a tough group to stop."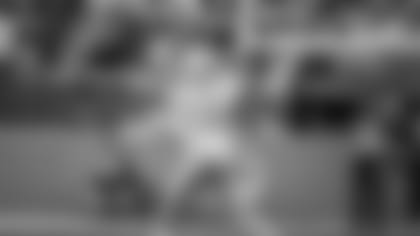 • Meanwhile, quarterback Jay Cutler remains in concussion protocol and it's too early in the week to know if he'll be available Sunday in New England. If Cutler can't go, Moore will be the starter. I don't believe that Moore's disappointing starting performance earlier in the season against the Ravens was a true indication of his abilities and he helped validate that opinion in the second half against the Bucs. When he is on, when he is in control of the flow of the game as he was Sunday, Moore has the ability to be a difference-maker. The Dolphins are fortunate to have him.
• You don't hear much about offensive lineman Jesse Davis, but his versatility clearly came into focus against the Bucs. Davis started at right tackle, then moved over to guard when Jermon Bushrod left with a foot injury. Sam Young came in and played Davis' tackle spot. For one play, when guard Ted Larsen had a brief vision problem, Jake Brendel came in for Larsen. At that exact moment, there were no healthy linemen left on the bench. That's part of the gamble you take piecing together who's active and who's not.
• Damien Williams went 69 yards on his first carry and then gained 9 yards on nine carries the rest of the way. The long run showed plenty of big-play promise, just as Kenyan Drake did on his 66 yard run against Carolina – but this running game needs its share of 5 and 6-yard runs as well.
• The Dolphins have to get more out of DeVante Parker. It is inexplicable to me why he isn't more of a factor, especially on a day like Sunday when Kenny Stills and Kenny Stills played so well.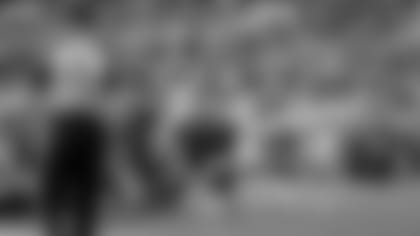 • A positive: The rushing defense held the Bucs to just 2.2 yards a carry, the long run covering only 13 yards. This was important in light of the season-worst performance the previous Monday at Carolina, the Panthers rushing for 294 yards, averaging 8.2 yards per carry.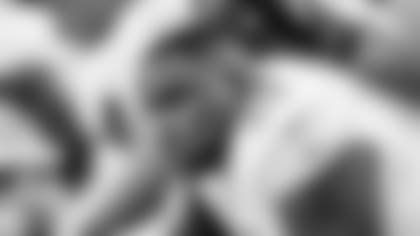 • Another positive: Rookie defensive tackle Davon Godchaux continues to show big time flashes each game, the most recent example: his tackle of Bucs running back Doug Martin for a 4-yard loss.
• But as much promise as this defense showed in the second half against the Bucs, the final Tampa Bay drive that produced the game-winning field goal will be remembered most. This defense simply has to step up in game-deciding situations like that. That's what Gase means when he talks about complimentary football.
• Speaking of stepping up, the pass rush has been far too dormant over the past month, the only sack against the Bucs was by Jordan Phillips, who should have been credited with a safety. "I'd like to see what we can do if we actually had the lead for a quarter," said Gase. Wouldn't we all.
• Now it's on to Brady World where the Dolphins haven't won since they unveiled the Wildcat offense back in 2008. So many imposing challenges in this one. Containing Tom Brady. Covering Rob Gronkowski. Staying with those receivers. Slowing down that arsenal of running backs. Trying to match points for points. Pick your poison. Any way you look at it, the Dolphins need to come up with their best performance of the season.
• And finally, the Dolphins may not have been winners on Sunday but they were certainly winners on Monday at the training facility as players and coaches distributed 500 Thanksgiving meals presented by Hyundai to families from the South Florida area. The expressions on the faces of the people in line told you everything you needed to know.