I approached veteran wide receiver Danny Amendola recently after practice and asked him one simple question: "What's the secret to a successful red zone offense?"
He gave me one simple answer: "Score touchdowns."
If only it were that easy. Amendola speaks from experience, having been a part of a New England offense that was about as good as they come inside the opponent's 20-yard line, known in football circles as the red zone.
The Dolphins, though, haven't been nearly as efficient as the Patriots and, in fact, finished last season 19th in the red zone out of 32 teams. The troubles continued last Friday night in Carolina as each time the Dolphins made it there, a penalty or negative play set them back. The result was field goals, not what this team is looking for with so many enticing red zone possibilities.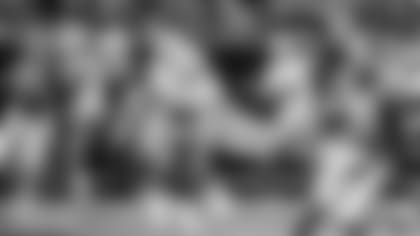 In fact, the Dolphins potentially have more red zone talent , more close-to-the-goal-line alternatives than at any time since Adam Gase arrived and perhaps much longer than that. We've seen it on the practice field this summer. We've seen the emphasis. We've seen the repetition. We've seen how many intriguing options this team can throw at you at one time, including a young, athletic tight end who may just be the perfect fit for the red zone.
But we've also seen the drive-killing penalties. "We have to clean that up," said coach Adam Gase.
Keep in mind, though, what we haven't seen are Gase's favorite red zone plays. Those will be unveiled when the outcome matters. Until then, we're seeing some draws, maybe a quick screen, just the basics.
"Do we want to show the red zone stuff?" Gase asks. ""No."
Gase has a separate playbook filled with just red zone plays. He started working on it in Denver with Peyton Manning. It has grown in size over the years. Some plays are designed for specific players. Others are more generic. A few of them stretch the limits of your imagination.
Offensive coordinator Dowell Loggains figures about 60 percent of the red zone plays have been incorporated into this offense. "There are still a lot of things we haven't gotten to," he said. "As we grow this offense and figure out what each one of these guys can do, Adam will create more plays for them for different situations in the red area."
At the end of the day, though, it will always come down to options. The more you have, the more pressure you can put on a defense and the more creative you can be.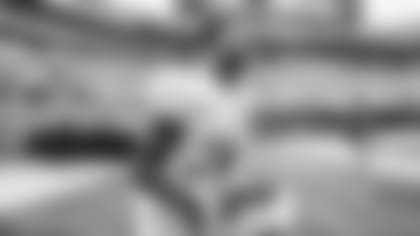 "I do feel like we now have a lot of options," Gase said. "It's almost like 'who do you want to get the ball to?'"
Who indeed? As I look at this offense, certainly the return of quarterback Ryan Tannehill will have plenty to do with red zone success. But so will some of the new players they have brought in, each with a unique set of skills, all with the ability to make a difference inside the 20-yard line.
"We've created some mismatch problems that we haven't had in the past," said Tannehill. "I'm excited to see what happens."
Last Friday's night's loss in Carolina was a reminder that talent alone can't get it done. There needs to be fewer penalties and fewer negative plays. Only then can the Dolphins take advantage of this roster of playmakers and four in particular who are new to this offense. Let's take a closer look at those four:
Rookie tight end Mike Gesicki: This is his terrain, inside the 20-yard line. Throw him the ball. Just put it up. Give it some air. Let him use his 41-inch vertical leap. Allow him to utilize those grip-like hands. Get him in single coverage on a smaller defender. Trust his ability to take over. "I'm a mismatch in the red zone and I love taking advantage of it," Gesicki says. Wouldn't be surprised at all if in short time he becomes Tannehill's favorite red zone option.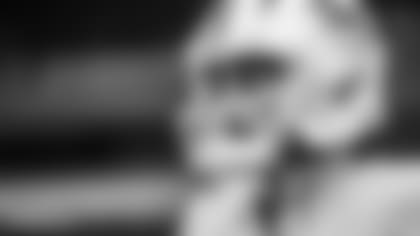 Veteran receiver Danny Amendola: Few can separate from a defender quite like Amendola and that makes him downright invaluable in the red zone. He is smart enough to find an open crease in a crowded end zone and he's talented enough to complete the play. You can line him up almost anywhere. He has an uncanny knack of getting open. "He's done it in the red zone his entire career," said Tannehill. "I'm glad he's on our side now."
Receiver Albert Wilson: His value inside the 20-yard line is his versatility. Wilson can take a handoff in the backfield, he can line up in the slot or he can split out wide. He is quick and he is smart, two mandatory attributes for red zone success. "My eyes get big when we get close to the end zone," he says. "I understand what this team expects me to do."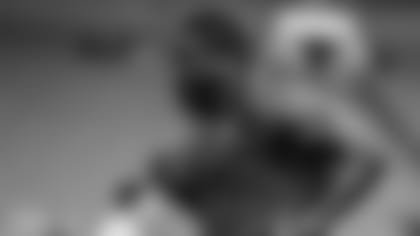 Running back Frank Gore: Before anything else, you have to be able to run the ball in the red zone. "It opens up everything else," said Loggains. Gore has spent his career making plays in the red zone. Need a big first down? Need one yard? Need someone to break a tackle? Call on Frank Gore. Gase says the biggest enemy of red zone success is third-and-long, something we saw last Friday night against the Panthers. "It's so challenging down there when you're looking at third-and-eight," Gase said. Gore is part of the solution with his remarkable ability to slip through the smallest of holes.
All of this is good. All of it is important. Now comes the tough part: Eliminating the mistakes in order to give those above-mentioned players a chance to do what they do best. That's got to be the mindset over the next few weeks.