The challenge is imposing. There's no other way to look at it. You've got a struggling Dolphins' offense, searching for consistency, trying to re-gain some mojo after back-to-back disappointments, going up against a Chicago Bears defense as formidable as any in the league.
That's the biggest storyline, certainly the most compelling, leading up to Sunday's game at Hard Rock Stadium. Of course, other factors will contribute to whether the Dolphins get a home victory they desperately need after back-to-back road losses. The defense must continue to play well. Special teams must continue to make a difference.
But it's hard not to see this game coming down to one overriding question:
How do you generate offense against that defense?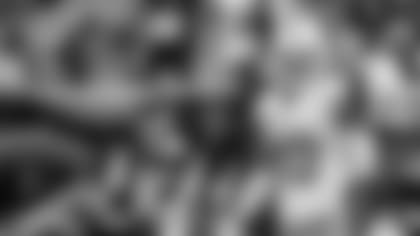 The Bears come in giving up just over 16 points a game. They are second to only Jacksonville, surrendering 294.5 yards a game. They were good even before the trade that brought them perhaps the most dynamic defensive player in the league in Kahlil Mack. Now they are several notches above good, coming at you all sorts of ways.
All of this against a Dolphins' offense that has combined for two touchdowns in the last two games and will once again be without at least two of their opening day starters on the offensive line, and possibly a third if left tackle **Laremy Tunsil** isn't cleared from concussion protocol.
Sounds depressing, doesn't it?
Not so fast. There is a path that can clearly lead the Dolphins to victory, an attainable path, a path we've seen this team travel before. But it's got to start with quarterback **Ryan Tannehill**. It's got to start with him shaking off two straight poor performances and returning to the almost mistake-free form he exhibited in three straight victories to start the season.
That means the turnovers must stop, the decisions must come quicker and his general overall play, including accuracy and pocket presence, must improve. It's been a challenging week for Tannehill. He gets it. He understands and embraces the enormity of his role, and the expectations placed upon him, just as he understands what he must to do against the Bears.
"I have to play better," he says. "I have to take care of the football."
We've seen how this offense can perform when things are going well, how the running game can provide balance, how the receivers can turn short gains into big plays and, most importantly, how Tannehill can orchestrate it all, using his athleticism to put enormous pressure on a defense.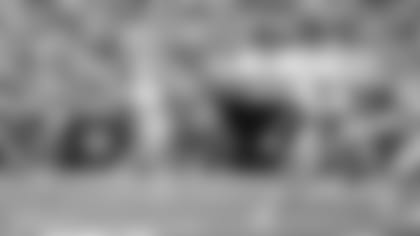 But we've also seen how it can all implode as it did in the fourth quarter against the Bengals, the Dolphins getting outscored 24-0, the turnovers coming in bunches.
"It hurts but you have to put it behind you," Tannehill said. "You can't hang on to what happened last week. You have to take a deep breath and move on."
And, in this case, move on means playing well Sunday against the Bears. Playing smart. Playing efficiently. And preferably playing with the lead because what better way to keep that Bears' defense off balance?
I imagine we'll see an aggressive game plan against the Bears with the type of spread the field plays that were so effective against the Raiders. How deep is Adam Gase's playbook? Maybe we'll get to find out. It's hard to be successful against the Bears defense by coming straight at them. You've got to get to the outside, got to be able to use the speed that has proven to be a calling card of this team over the first five games.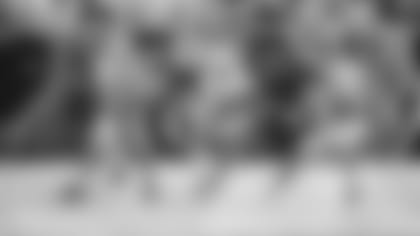 "We just need to let it loose," said wide receiver **Albert Wilson**. "When we're on, we can do so many things well."
Once you establish that outside presence, then things can open up for running backs **Kenyan Drake** and **Frank Gore**. But the Bears are No. 1 in the league against the run for a reason. You can't expect to push them around. You've got to keep them guessing. That's got to be the mindset of this offense.
A one-on-one match-up to focus on? Right tackle **Ja'Wuan James** is expected to spend much of the day lined up across Kahlil Mack, a defensive end/linebacker so talented and so productive Gase admitted earlier this week that you can't really slow him down. Don't expect James to do it alone. Double teams are common against Mack. Often expected. Nonetheless, so much will depend on James, a former No. 1 pick, at the very least holding his own.
All of that is important. None of it should be overlooked. But you've got to keep coming back to Tannehill to be the difference. He admitted a week ago "as I go the offense goes" and that's going to be especially true against a defense the caliber of the Bears.
Can the Dolphins win this game? Sure they can. But we need to see No. 17 at his best, or close to it. And it's hard to frame this Sunday afternoon against the Bears any other way.