It's been a tough week for the Miami Dolphins, something you would certainly expect after losing the way they did last Sunday in New England. But now they have a chance to move on, a chance to get their season back on track and a chance to do it against a formidable team on the road currently playing at a high level.
That's the importance of a Sunday afternoon game in Cincinnati. Get rid of that Patriots hangover. Prove that it was an aberration, that what we saw in that 38-7 defeat is not who this team is. Get back to the things that contributed so heavily to a 3-0 start. Sounds easy? It isn't. Not with this many injuries and certainly not against a team the caliber of the Bengals.
But nobody feels sorry for you in this league. You dig a hole and it's up to you and only you to get out of it. We saw how well the Dolphins can play over those first three victories. Now we're about to learn something else about their DNA: Can they bounce back? Can they pool their resources, feed off their strengths, and somehow come up with their fourth victory in five games?
No, this game against the Bengals will not define their season. It's far too early to put that much significance on one game. But it will give us a clue of what's in store. It will tell us a lot about resiliency and depth and the ability of these players and coaches to adjust and respond following that forgettable Sunday in New England.
No disputing that the loss to the Patriots was a real downer. But let's look at the big picture here. The Dolphins are 3-1 and in sole possession of first place in the AFC East. How many people wouldn't have taken that after four games?
I fully expect this team to play well against the Bengals. They will have to adjust to the injuries, far too many in number for this early in the season, and that means a new starting center and a different look in the secondary. But the nucleus of this team remains in tact, the same nucleus that played so well prior to New England and the same nucleus that will be relied upon the remainder of the season.
"If you win, everything is great," said coach Adam Gase. "If you lose, it's like you lost 10 games. That's just the way it is. That's why you've got to reset and get going again."
What needs to go right? Where is the most improvement needed? Five "Gots" quickly come to mind:
Got to run the ball: As explosive as this offense can look with those big play receivers, it is imperative that some semblance of balance returns. The rushing numbers have taken a dive the last two games and a lot of it has to do with simply not having the ball enough. Oakland's offense ran 29 more plays than the Dolphins; New England's ran 32 more plays. That won't cut it. That won't get **Kenyan Drake** involved. The Dolphins have a big challenge, already having to replace two-fifths of their starting offensive line because of injuries. They somehow must figure out how to produce first downs and sustain drives. Wouldn't mind seeing some more zone reads from **Ryan Tannehill** to try and open things up.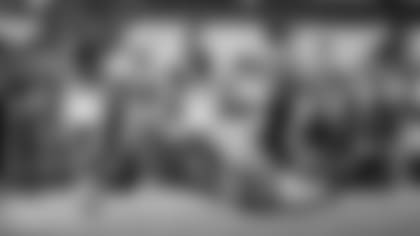 Got to stop the run: The rushing defense is coming off its worst performance of the season against New England, giving up 175 yards and 4.4 yards a carry. You know the Bengals will try to follow a similar path. The loss of defensive end William Hayes will impact the rushing defense all season. But you can't harp on what you don't have. This is not about one player or one position area. This is about a mindset that must be shared by all 11 starters. This is about fundamentals and desire and paying attention to the smallest of details. This is about a pair of rookie linebackers growing up in a hurry.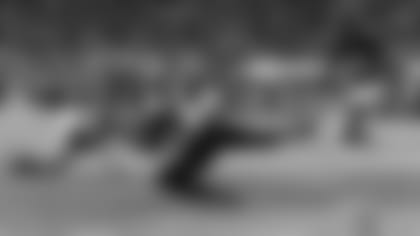 Got to stay with A.J. Green: A one-on-one matchup that could very well decide this game? Look no further than All-Pro receiver A.J. Green going up against the Dolphins' best cornerback in Xavien Howard. Green is the biggest difference-maker on the Bengals' offense. He gets going and everyone seems to follow suit. Howard figures to be isolated on Green all day. Strength against strength. This is where Andy Dalton goes in just about every game-defining moment. Wouldn't you? Howard's ability to contain Green, or at least slow him down, is essential for the Dolphins to leave with a victory.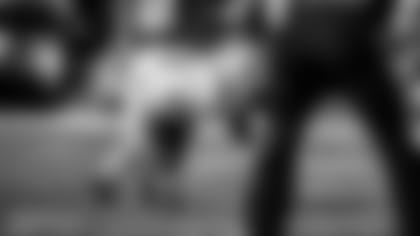 Got to find a pass rush: Six sacks in four games just won't cut it, certainly not when it is supposed to be one of the strengths of your team. The secondary will be without starting cornerback Bobby McCain Sunday. Won't know until game time whether safety Reshad Jones plays for the first time in three weeks. The secondary needs help and the best help it can get is an improved pass rush forcing Dalton into some questionable throws. It's got to start with Cam Wake and Robert Quinn on the outside. Together they have combined for just two of those six sacks. They are too talented and too important to this defense to have only marginal impacts. They need to take over a game. Sunday would seem like the perfect time to do it.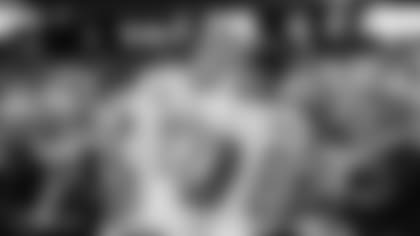 Got to get the best of Ryan Tannehill: "We go as I go," Tannehill said this week. How right he is. Sure, so many other variables come into play. But does anything else really matter if Tannehill doesn't play well? It's got to start with him. It's got to finish with him. The Bengals will look at the Patriots game plan and I'm sure try to emulate it. We saw over the first three games how well Tannehill can play and how much he can mean to this offense. Now we need to see it again. This Sunday, and so many other Sundays, is depending on it.