We've been here before. A year ago to be exact. The Dolphins felt good about themselves after a season-opening victory over the Chargers. Then they went to New Jersey to play the Jets in their second game, just like they will Sunday afternoon.
The result was a 20-6 defeat in one of the poorest overall performances of the season. Now, after a season-opening victory over the Titans, the Dolphins find themselves in a similar position. Needing to validate a 1-0 start. Having to do it on the road against a division rival. Knowing that what they did against the Titans means so much less if you can't build off that against the Jets.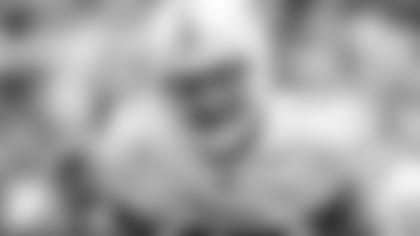 How much better is this Dolphins' team than a year ago? We're about to get a clear, undeniable early season indication.
The Jets will provide an excellent measuring stick. Especially after what we saw Monday night in Detroit. Who could have expected a 48-17 victory in quarterback Sam Darnold's first start? The Jets were underdogs. They were supposed to be in a state of transition. It was supposed to take time, and certainly some growing pains, for Donald to get a feel for what this league is about.
Instead, the Jets dominated. Did so in every phase. After throwing a Pick 6 on his first pass of the game, Donald regrouped in a hurry, putting together the type of solid, overall performance you rarely see from a rookie starting his first game.
So what we have here Sunday afternoon in New Jersey are a pair of 1-0 teams, trying to prove what happened in week one was not some aberration, but a clear sign that today and tomorrow offers so much more promise than yesterday.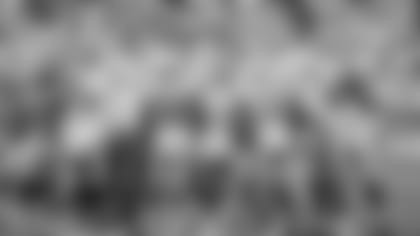 The Dolphins' players are certainly embracing this opportunity, understanding the impact a road victory like this could have, relishing the thought of going into such an unfriendly environment and prevailing.
Said quarterback Ryan Tannehill: "When you win on the road and you get to feel the energy zap out of an entire stadium with 70-80,000 people, it's the best feeling."
Or, as cornerback Bobby McCain put it, "I told the younger guys we're going to be alone in that stadium with a very hostile crowd. I told them to embrace it and get excited because I'm always excited for Jets' week."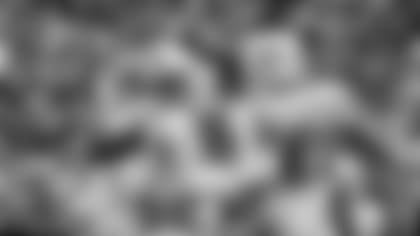 It's been five seasons since the Dolphins last started a season 2-0. Think what it would mean. Think how the season would have an entirely different look to it. There are no guarantees at 2-0 but for a team with so many questions, with so much uncertainty heading into the season, it could prove to be very telling.
It will undoubtedly be a tough environment for the Dolphins. Always is up there. Probably, though, more so now that so much optimism has been fueled by that Monday night victory over the Lions.
The Dolphins need to play well. Yes, even better than they did against the Titans. As I evaluate this matchup, as I dig deep into the X's and O's, I see five areas of greatest importance. Let's see if you agree.
1. Continued growth from Tannehill: He was good against the Titans. Now he needs to take another step, cutting down on his interceptions and certainly improving on third down where the Dolphins were 2 of 10 against the Titans. This is all about consistency for Tannehill. Not from one play to another as much as one game to another. You know the Jets will come after him hard.
2. Waking up the pass rush: There is no better way to derail a confident and productive rookie quarterback than by knocking him down a few times, forcing him to look left and right instead of straight ahead. The Lions gave Darnold far too much time on Monday night. The Dolphins, after failing to register a sack against the Titans, need to get to him early and often. You never know how he might respond with his head on a swivel. As an aside, I also expect the Dolphins to mix up their looks in the secondary, hoping to confuse Darnold to some degree and give that pass rush an extra heartbeat or two to get to him.
3. Force the Jets into third-and-long: This means slowing down a Jets' running game that averaged almost five yards a carry against the Lions. We saw some positive signs against the Titans. Now we need to see more. You make the Jets a one-dimensional team, you force them into precarious third down situations, and all of a sudden the defense is dictating things instead of the other way around. It'll be another important test, especially for the young defenders, most notably linebackers Raekwon McMilliam and Jerome Baker. "We've got to make them earn everything," said safety T.J. McDonald.
4. Win special teams: Both the Dolphins and Jets had kick returns for touchdowns in their openers. Both of their kickers were perfect, though neither were really tested in pressure-packed moments. This series has a long history of important special teams plays. Remember 2009 when Ted Ginn returned a pair of kickoffs for touchdowns? Or in 2016 when Kenyan Drake returned a kickoff 96 yards for the game-winning score? Is another one coming on Sunday? Could very well be the difference.
5.  An early lead would do just fine: The best way to quiet that raucous Jets' crowd is to give them little cheer about. Especially early on when the anticipation and excitement is usually the greatest. The Dolphins need to come out with a sense of urgency, create some momentum, maybe put together a long, impressive scoring drive like the 98-yard beauty they had against Tennessee. That's how to get the Jets out of their comfort zone. You don't, if at all possible, want a game like this to come down to the fourth quarter. That's when, as this rivalry has shown us, strange things can happen.