It took him a few years to get here, certainly longer than he would have liked, but former No. 1 pick **Laremy Tunsil** has finally arrived as an elite left tackle.
Just watch the tape. Watch how he seems so comfortable, how his technique is so much better, how the next sack he gives up this season will be the first, how he now is able to use every facet of his enormous skill set and how you hardly notice he's there.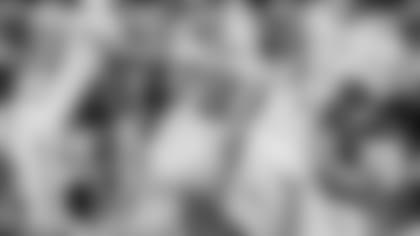 It was the fourth quarter against Cincinnati earlier this season. The offense was playing well; the mistakes held to a minimum. And then everything changed when Tunsil left the field with concussion symptoms. The offense struggled, the protection broke down and a pair of turnovers produced defensive touchdowns that proved too much to overcome.
"Once we lost Tunsil," said coach Adam Gase, "it just wasn't the same."
Tunsil also missed the Green Bay game with a sore knee and the result, in part because of his absence, was an offense that gave up six sacks and failed to produce a touchdown. But now there is hope that the bye week afforded Tunsil the rest and healing needed to be ready for Sunday at Indy.
He was back on the practice field Tuesday, no doubt encouraging news for this offense in general and for **Ryan Tannehill** in particular. Tannehill will return Sunday from a five-week injury absence. That his left tackle, in all probability will be there as well has to be a source of comfort and relief.
If there is a playoff run in this season's script, if this team is going to gather itself during these final six games, it is incumbent on players like Tunsil to play at the highest level. Kind of like what he's been doing much of this season.
I truthfully had concerns about Tunsil when training camp began. Two years ago as a rookie he did well as the starting left guard and showed real promise that the transition to left tackle last season would go smoothly. But that wasn't the case. Tunsil struggled. Just didn't dominate the way he knew he could. It made him angry and confused and more determined than ever to prove this season that he is a player deserving of the 13th overall selection in the 2016 draft.
"Last season," he says, "motivated me for this season. I didn't want to repeat all of that again. I wanted to prove I was better than that."
And prove it he has. Asked recently what specifically in Tunsil's game has improved this season, Gase didn't hesitate. "Everything," came the response. "It has all slowed down for him. I think he's done a great job from the time we started in the spring."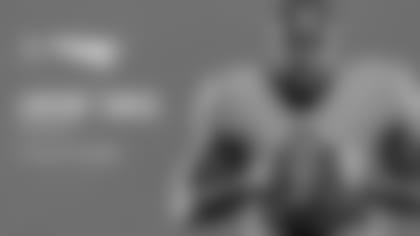 Why the change? What turned average into exceptional? Standing by his locker recently, his chiseled body glistening with sweat from after a 90-minute practice, Tunsil thought hard about that question. It's clear there are no easy answers and that sometimes it simply comes down to maturing and understanding and embracing.
"I had enough," Tunsil says. "I was ready to be the player I knew I could be."
The player he knew he could be is now arguably one of the finest left tackles in the league and the anchor of an offensive line that has already endured far too much this season. The mistakes that once upon a time defined who he was as a player now have been reduced to a near negligible number. Tunsil has been Pro Bowl good this season, as consistent as any player on the team, protecting the quarterback's blindside against some of the league's top defensive ends.
This is now the player the Dolphins envisioned when they selected him, a rare combination of size and finesse, a player who with that menacing look can almost stare you into submission. He's always looked the part; now he's playing the part.
"He does all of the little things that a lot of people don't see," said Gase. "I think the Cincinnati game was an eye-opener for him, probably how things kind of fell apart when he left the game. He can now see how valuable he is."
We all see it. We see it each Sunday. We see the growth and the confidence and the effect he can have on those around him.
"I've got to keep the same attitude," he says. "I've got to continue to improve. That's what you'll always hear from me because that's what I believe. Just got to keep moving forward."
Indeed, there is no doubt this has been a quantum leap season for Laremy Tunsil.
Now comes the fun part: Seeing where he takes it from here.