The message has come this week from every corner of the Dolphins' locker room.
It is unmistakably clear. No reading between the lines is necessary. With a 5-6 record and with only five games remaining, this team has reached a defining crossroads in their season.
"For us to control our own destiny, we have to win out," said running back **Kenyan Drake**. "We can talk about so many other things, but that's the reality of where we are right now."
Or as **Ryan Tannehill** put it, "There's not a whole lot of sugarcoating it. We have to go out and play well and win."
Can they do it? Can they regain their balance after two straight losses, after losing six of their last eight and after that gut-wrenching loss last Sunday to the Colts? The answer will come Sunday against the Buffalo Bills at Hard Rock Stadium. The calendar turns to December on Saturday, which means the importance of each game is only magnified. Time is now a precious commodity. Midseason has become late season. Playoff tiebreakers have become a major part of our discussion.
If the Dolphins are going to make things interesting, if the return of Tannehill is indeed going to have the desired effect that many had hoped, winning Sunday against the Bills is just about essential. It's an AFC East opponent. It's a home game. It's against a team that has ruined many a season here in South Florida. You just know the Bills would like nothing more than to do that again.
Win out? Maybe four out of five will do it, getting the Dolphins to 9-7. But that shouldn't provide any type of comfort zone. This team has struggled too much in too many areas not to approach this Sunday and every remaining Sunday as if it were facing an elimination game.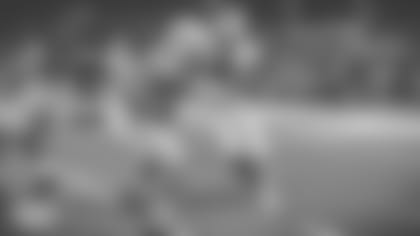 You can look at this season and this team two different ways right now.
First, you can argue the Dolphins are fortunate just to be where they are considering the injuries that have touched so many areas of this team, testing its depth, challenging its resolve and creating a weekly scenario where the only consistency was uncertainty.
Secondly, you can argue that, even with all those injuries, the Dolphins have only themselves to blame for being in this predicament, that 5-6 could have so easily been 7-4 had they just held on to double-digit fourth quarter leads at Cincinnati and then last Sunday at the Colts.
"We had our chances," said coach Adam Gase.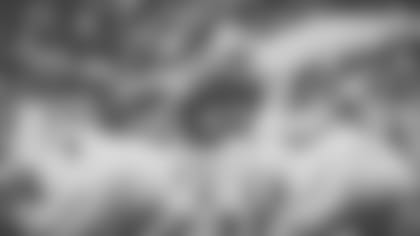 In truth, though, none of that really matters any longer. The season ultimately will be defined based on what happens from here on out, beginning Sunday against the Bills. With Tannehill back and coming off a solid performance against the Colts, with the offensive line buoyed by the recent return of the two starting tackles and with the defense forcing a pretty good offense into three turnovers last Sunday, the hope inside the Dolphins' locker room is that some of the most important pieces are starting to come together.
The Bills will be no easy out. They have won two straight for the first time this season, the offense finally beginning to jell behind rookie quarterback Josh Allen. No matter their record (4-7) or how they got there, you just know the Dolphins are going to get their absolute best on Sunday. That always seems to be the case when these two teams meet.
Sure, the loss to Indy lingered for a few days, which is understandable. But now the focus is straight ahead and at trying to right the season against the Bills. "We turned the page," said Tannehill. "We're excited about this opportunity."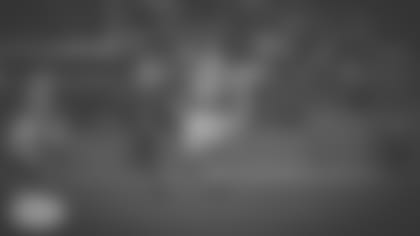 The keys to the game? Let's focus on these five:
Contain the running of quarterback Josh Allen: No doubt he can beat you with his arm as well, but Allen ran for more yards (99) last Sunday against Jacksonville than any Bills' quarterback ever has and it's that unique athletic ability that figures to give the Dolphins' defense the most problems. Stopping the run has been an issue all season for this defense. But stopping the quarterback from running is an entirely different matter.
Make it two straight opening possession touchdowns: The Dolphins broke a long drought at Indy, scoring on their opening drive to take early control. While it didn't hold up, it was a positive step. Doing it at home Sunday against the Bills figures to have a greater impact since the Bills are less equipped than the Colts to come from behind. Any way you look at it, a 7-0 first quarter lead is the way to send an early message.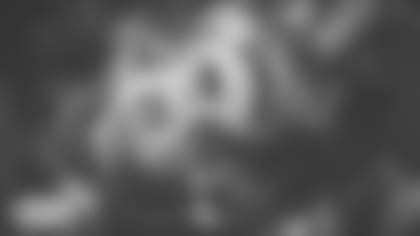 Don't let LeSean McCoy beat you: An old nemesis returns. This has not been the best of seasons for this 10-year veteran, who only has two rushing touchdowns and is averaging just 3.3 yards a carry. But he's had so much success against this Dolphins defense over the years you just know he'll be a factor on Sunday. How much of a factor depends on the defense stepping up against the run.
Tannehill needs to own the day: The Bills have the league's No. 1 pass defense. They have given up only 15 touchdown passes in 11 games. Tannehill played well last Sunday in his first game back. Now he needs to play even better. It certainly doesn't help that his core of receivers has been greatly depleted by injuries, the latest injury involving **Danny Amendola**, who is expected to be a game-time decision.
Finish what you start: We learned last Sunday in Indy the importance of just that, the Dolphins failing to hold on to a 10 point lead with just over 13 minutes left. You can break this down all sorts of ways, but in its simplest terms the Dolphins need to win the fourth quarter and they need some clutch step-up performances on both sides of the ball to do it.