The day is always strange. The scene is always sad. Clean out your locker. Say your goodbyes. Have one final meeting with your position coach. Walk through those doors for the final time. For some, the final time – period.
This is what Monday was about for the Miami Dolphins. It was about a group of players who did not achieve their desired goal and who, in fact, didn't come close to it. It's about beginning the process of trying to put it all in perspective. The team. The individual. The season. There's a lot to absorb, a lot of self-evaluation to do.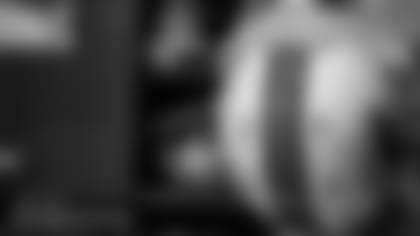 That process has begun. It will continue for weeks. In some cases months.
The locker room was quiet late Monday morning when the doors were opened one final time to the media. Players were stuffing their belongings into giant clear bags. Over there, near the center of the room, Cam Wake is signing a Cam Wake jersey. He hands it to tight end MarQueis Gray.
"Going to frame this," Gray said, walking out of the locker room, squeezing that jersey in both hands.
A few feet away, guard Jermon Bushrod is sitting by his locker surveying everything going on around him. This was his 11th season. "I've done this a lot," he said. "It's never easy. You don't meet expectations and it's hard to say goodbye."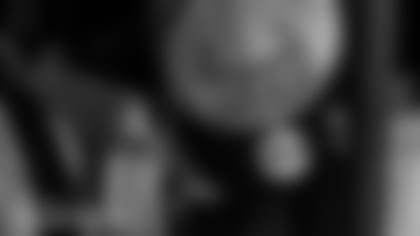 The certainty is that this team will never again be together exactly the way it is currently comprised. The only constant in this league is change and the players here know that after a disappointing 6-10 season, there will be plenty of that. It's inevitable. It's part of what this league is about.
"Nobody knows what the future holds," said defensive back Walt Aikens.
Across the locker room, Special Teams Coordinator Darren Rizzi is talking to long-snapper John Denney. The two have been together nine seasons. They are good friends, far more than just a coach and a player. Denney plans on returning for a 14th season. "I'll stay here until I'm shown the door," he says.
A few players would rather not talk. The wounds of this season are still very raw, the explanations difficult to come by. Ndamukong Suh smiles and waves. "Happy New Year everyone," he says. And then he is gone, that large bag draped over his shoulders, the offseason waiting on the other side of that door.
Wake is carrying a plate of eggs and bacon out of the locker room. "No pie?" I ask him. "Never for me," he responds, always following his diet, even when the next game is still eight months away.
Defensive tackle Jordan Phillips is talking about flying to Kansas on Tuesday morning. "That's where my son lives," he says. "Time to be a dad again."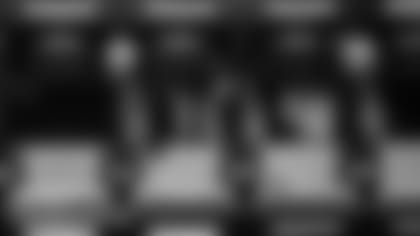 Indeed, it is time for all the players to put football behind them and to return to as normal a life as they can. The bodies are sore. The minds are tired. The players will surely take some good from this season, but the pain and the disappointment is too fresh now to even think about that. "It's another season I feel like we've wasted," said safety Reshad Jones.
Cornerback Bobby McCain looks behind him at his locker, still filled with jerseys and equipment and all sorts of season-long memories. "I'm going to wait a few days before I clean this out," McCain said. "Got to let it all sink in."
Across the locker room, running back Kenyan Drake is talking to the media about the Buffalo game and how he regrets the fight and the ejection and tossing a Buffalo helmet halfway across the field. "I need to be smarter than that," he says.
After about an hour, the locker room doors were closed, a few players finishing their packing, others saying their final goodbyes. It's always a little uncomfortable. You're not sure what to say. You're not sure what your football future holds.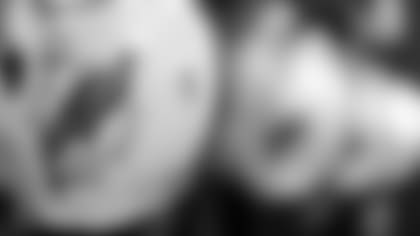 "Tough day," says Bushrod. "That's how it works in this league. Thirty-one teams are disappointed and one team walks away happy. I just wish we had gotten more out of this season. That's the part you just have to live with."