Want to hear glowing praise. Mention Bobby McCain's name to Coach Adam Gase. Or mention his name to defensive coordinator Matt Burke. Or, for that matter, mention it to just about anyone within the framework of the Dolphins organization.
The ascent of Bobby McCain from a fifth-round draft choice in 2015 to one of the most important and versatile players on this defense has been a feel good story that has reached yet another level this summer.
McCain began training camp as primarily the nickel back and a very talented one at that, evidenced by a hefty contract extension that clearly showed a long-term commitment from both the team and the player.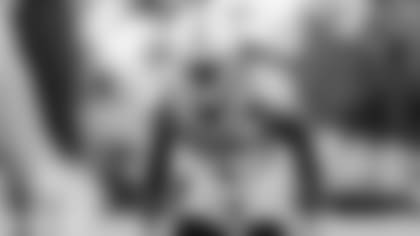 But as camp sped by, it quickly became apparent that McCain was also one of the team's best on the outside as well. So earlier this week, McCain was moved to first team cornerback opposite Xavien Howard, opening a spot for No. 1 pick Minkah Fitzpatrick as the nickel back, an enticing thought just by itself.
Who knows whether these moves will stick? A lot can happen between now and the opener. But McCain will be on the outside Friday night against Carolina and it sure looks like it is his job to win.
"The outside is a lot more running," McCain said. "Inside you have to be more of a navigator, more of a facilitator. Outside, you just have to line up and play football. I pride myself on being flexible."
A handful of players had auditioned for that outside spot during the first three weeks of training camp, but the conversation always seemed to shift back to McCain. Sure, at 5-11, 192-pounds, he doesn't match up very well with some of the league's bigger and more physical receivers. But what he lacks in size, he makes up in so many other ways.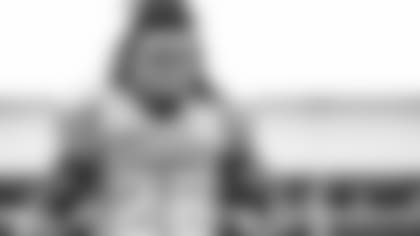 Tough. Tenacious. Feisty. Gritty. Confident. Smart. Productive. Pick your adjective. They all apply to Bobby McCain. The trouble is he can't be cloned so the Dolphins need to decide where he can be most valuable. Right now, it's on the outside.
"I'm cool with that," McCain says. "I can play all three spots: safety, nickel and corner. Wherever I need to plug and play, I can do it."
What's next? "I might have to be the holder in the middle of the season," he says with a chuckle. "You never know."
Holder will have to wait. McCain is needed on defense. He will be relied upon to be a difference-maker, regardless of where he's lined up, and that's a testament to how far he has come in such a short time.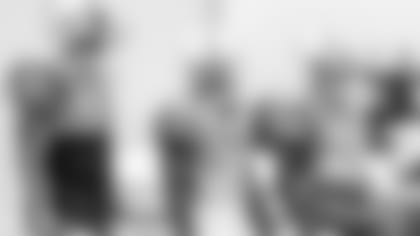 He arrived with fifth-round status back in 2015 and the first thing you noticed was the confidence. Maybe if we had looked further into his background we would have seen where that confidence was rooted. How he excelled on every level in so many different sports, starting as a youth in Oxford, Alabama. How he started all four seasons in college at Memphis and had four interception returns for touchdowns. How he never seemed to back down from a challenge.
"I have never doubted myself," he told me back in 2015. "I've always believed."
That belief helped him navigate through his first three seasons here, initially valuable on special teams, then as a nickel back. He has already played in 48 games and his numbers clearly demonstrate how many different ways he can impact a game: 111 tackles, two sacks, three interceptions, 17 passes defensed and one forced fumble. Did I mention eight tackles on special teams?
"Things are good. Now I'm ready to win." Bobby McCain
It didn't take long for Gase to realize what he had in McCain. "I like the way he approaches every game, every practice," Gase said. "It's really about getting the best 11 on the field. If that's what it is, that's what it is."
As for technical aspect of moving to the outside, Gase isn't concerned. "He can give those receivers fits because he's aggressive at the line of scrimmage," he said. "He can run with them and can get his hands on the ball. He's very aware of concepts, which gives him an advantage over a lot of corners."
But McCain's biggest advantage is his internal make-up, his won't quit mindset and the passion he plays with. There is nothing he won't do to make a play. "He'll scratch and claw and do whatever it takes," said Burke.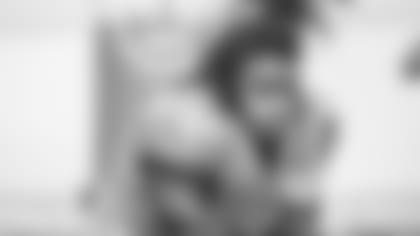 And now he is imparting that mindset on others. McCain, as strange as it is for him to believe, is now the longest tenured cornerback on the team. At 24 years old, no less. He has embraced that role the way he embraces everything else: all out and no hesitation.
"I was the young guy three years ago asking questions," he said. "These young guys are now all coming up to me."
My how the world of Bobby McCain has changed. He has status now. A nice contract. A starting job. A growing list of admirers. And a defense more reliant on his skills than ever.
"Things are good," he says. "Now I'm ready to win."