The promise was kept. Was there really ever any doubt? Long ago, Minkah Fitzpatrick told his parents that he was going to buy them a new house when he signed his first NFL contract. It was his way of saying thank you for working two and sometimes three jobs back in New Jersey so their son could live out his football dreams.
"I always believed deep down that I would take care of my parents someday," Fitzpatrick says.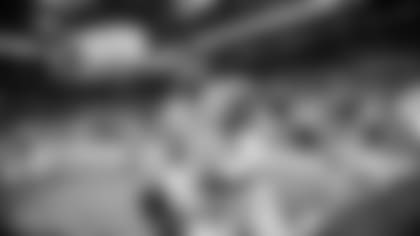 Someday has arrived. A few weeks ago, Fitzpatrick's parents walked into their new home about an hour north of Dolphins' training camp. There were tears. There were hugs.
"My mom was running around the house like a kid," Fitzpatrick says. "It was an emotional time for all of us."
That house is just one of many examples of the high-character person that Minkah Fitzpatrick is. Those who know him aren't surprised he's already the Dolphins' starting nickel back. They also aren't surprised that he expects to someday be the best defensive back in the league. Never cocky, but always sure of himself.
"A rare type of player," said coach Adam Gase.
I recently spent about 15 minutes with Fitzpatrick after practice. I delved into his interests, his mindset, some of his goals and, of course, the new house he bought for his parents, in the following 10 questions.
1) How would you put into words the journey you've had to get where you are right now?
MF: It's been nothing but a blessing. It's been a lot of ups and downs, but I wouldn't be here without the ups or the downs. It all helped me grow as a person and as a player. I'm fortunate to be where I am. I cherish every day. In so many ways, my journey has been a blessing. I didn't do anything the easy way. I take pride in the fact that I've worked so hard to reach this point in my life. It's a rewarding feeling.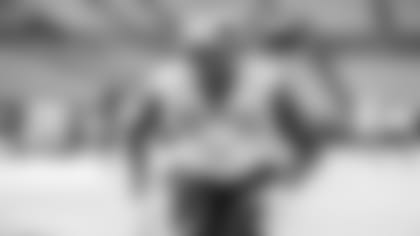 2) The one play, or moment, up until now in your football career that you'll never forget.
MF: Man, there's a whole bunch that come to mind. Every single national championship game I played in at Alabama was awesome, just a great experience to be on the field in a game that was so important. Then getting drafted by the Miami Dolphins, standing on that stage wearing the Dolphins jersey, hugging the commissioner, and realizing that so many of my dreams were coming true. That was special.
3) Why was it so important to buy your parents a house with your pro signing bonus and what did it feel like actually doing it?
MF: It was awesome. I'll never forget opening the door and seeing the look in my mother's eyes. This has been a goal of mine for as long as I can remember. They worked so hard throughout their lives, I wanted them to have a nice house to live in. I didn't want them to worry about mortgages or bills or anything like that. To see my mom and dad now living comfortably, it was an emotional experience for them and an emotional experience for me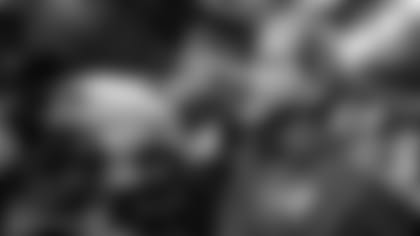 4) Alabama coach Nick Saban called you one of his favorite all-time players. What's the greatest lesson you took from Saban?
MF: I thought I knew all about discipline because there is a lot of discipline in my family. But Coach Saban really showed me the meaning of discipline and the reasoning behind it. He took it to another level. He taught me that when you do all the little things right, you're going to do the big things right as well. That's a lesson I'll never forget.
5) The Dolphins' coaches have marveled over your work ethic, how you get to the training facility early and you stay late. Where did you get that work ethic?
MF: Just growing up, watching my parents. My parents were working more than one job, sometimes two or three jobs. They never complained. You see that as a young man and you want to follow suit. So I decided to approach my sport the way my parents approached their jobs. The same goes for academics. No shortcuts for me. You put in the work and good things can happen.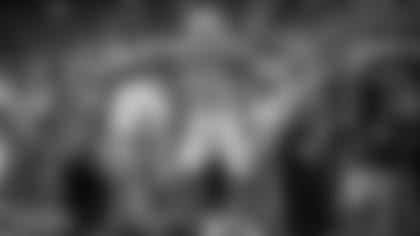 6) Tell us about Minkah Fitzpatrick off the field. What are your passions?
MF: I just like relaxing. I'm a laid back dude. I do like to read books, especially books about faith. Truthfully, though, I'm always working, my mind is always running.
7) Finish this sentence. The easiest way to get Minkah Fitzpatrick upset is...
MF: To be disrespectful. I really have a problem with people who are disrespectful. I guess that's something that came from my parents.
8) OK, some quick hits: Favorite food, favorite movie and your dream vacation?
MF: My favorite food is my mother's stuffed peppers and pasta. My favorite movies are super hero movies and, as for a vacation, I've never been to Greece before. I heard with the water and the cliffs it's so beautiful. I think that would be my choice.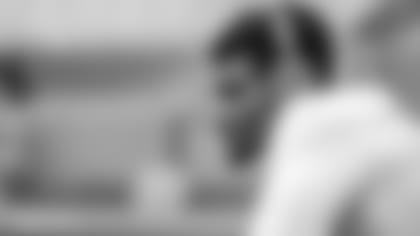 9) So you like super hero movies? If you could be any super hero who would it be?
MF: [with a big smile] Well, Superman of course. I would just have to stay away from the kryptonite.
10) Finally, you have said you wanted to be the best in the league. It is 10 years from now, is that what they're saying about you?
MF: I sure hope so. I want to be the dominant name. I will work every day to get there. But 10 years from now, I also want to be known as a leader, as a player who helped create opportunities for others and as someone who came in humble and stayed humble.