You never want to lose a player like **Frank Gore**, but the Dolphins now seem well equipped to handle his absence in these final two regular season games.
Thanks to some help from a couple of players who only recently emerged as viable alternatives. 
Did you catch that 75-yard run by **Kalen Ballage** against the Vikings? Or that 54-yard run by **Brandon Bolden** against the Patriots? Did anyone see that coming? The Patriots certainly didn't and neither did the Vikings.
While **Kenyan Drake** figures to get some of the touches previously reserved for Gore, there are now some enticing alternatives in Ballage and Bolden. Both are big. Both are fast. Both are as fresh as you can be this time of the year.
Injuries have depleted so many areas of this team, but the emergence of Ballage and Bolden have helped make running back one of the deepest areas, certainly deep enough to help offset the loss of a player the caliber of Gore.
"I'm ready," Ballage says. "That's how we do things around here. It's next man up. Obviously you don't want to lose somebody like a Hall of Fame running back. Frank can do everything. Moving forward, I'll just be ready to step into whatever role they need me to be in."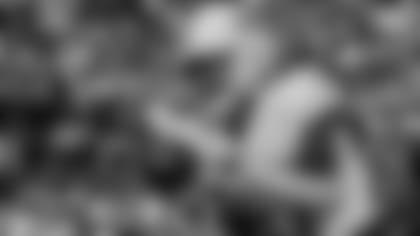 The same goes for Bolden, primarily a special teams player for most of his career.
"I always knew deep down I could help at running back," he said. "Got to remember I've been a running back most of my life."
Bolden and Ballage. Do we have the second coming here of the Killer B's? Far too early for that, but both players do provide intriguing alternatives to the speed and shifty moves of Drake.
Ballage is a rookie, a fourth-round pick out of Arizona State who ironically was taken with the selection acquired from the Eagles for running back Jay Ajayi. It is the Wildcat formation that defined much of his college career and in one unbelievable game against Texas Tech his junior season, Ballage ran for eight touchdowns, the only college player to ever do that against an FBS opponent.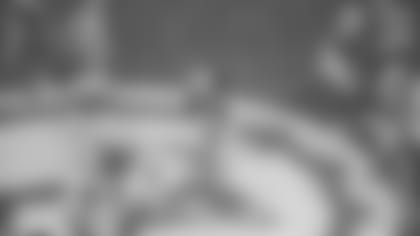 Makes sense that for much of this season, the few times we did see Ballage, it was running the Wildcat. Until, that is, last Sunday when Ballage took a handoff in a normal offensive set and over the next eight or nine seconds ran through and past the entire Vikings defense for a 75-yard score.
This was a 6-foot-2, 237-pound man running like a sprinter, pulling away from defensive backs with a burst that you just can't teach. Nice welcome to the NFL moment, don't you think?
Ballage finished with 12 carries for 123 yards and that touchdown, clearly serving notice that he deserves a larger role in this offense.
"He brings something different," said Coach Adam Gase of Ballage. "He gives us another option."
For six seasons, Bolden was among the top special teams players on the Patriots. He contributed on every special teams unit, building quite a reputation around the league. When the Patriots inexplicably released Bolden this past Sept. 1, his former teammate and current Dolphins receiver **Danny Amendola** was on the phone a short while later.
"This is where you need to be," Amendola told Bolden.
A few days later he was signed by the Dolphins and immediately took on the same role he had with the Patriots.
Until the game against Buffalo a few weeks ago when Bolden got a single carry and gained 10 yards. It was obviously enough to convince Gase he needed to see more. The following Sunday against the Patriots, yes his old team, Bolden scored touchdowns on his only two carries, one covering 54 yards. Yes, just like Ballage, this big man has got burst.
"It's fun to kind of weave him into the offense and kind of use some of his abilities," Gase said of Bolden. "He's definitely a guy who has been big for us all year on special teams, but it was really cool to see him get some burn on offense."
Last Sunday against the Vikings, Bolden ran once for 12 yards, giving him four rushes for 82 yards on the season, an attention-grabbing 20.5 yards per carry.
"I've been waiting for an opportunity for a long time," Bolden says.
Who knows how things will shake out from here? Drake figures to have the largest role, but after what we've seen over the past month from the Double B's, you just know they are going to be a factor. How big a factor remains to be seen.