We need to hurry up with this column because the Dolphins are about to run another play. Uh, there they go. And there they go again. Get ready for this fast-paced action. We're likely to see quite a bit of it this season.
The conviction of this coaching staff to utilize the hurry-up, no-huddle attack has been evident both in words and actions during the first two weeks of OTAs and the first two days of minicamp.
The scene plays out at least a few times most practices and it figures to play out a lot more in training camp: Ryan Tannehill quickly getting the players lined up, listening to Adam Gase's instructions through his helmet speakers, poised to snap the ball quickly or simply wait as long as he feels necessary.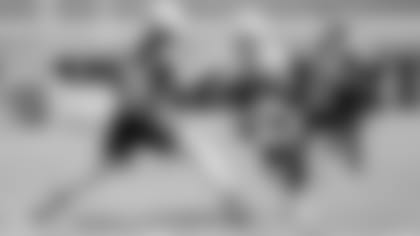 This isn't just springtime banter. This is a real desire to change the look of this offense and the speed in which it goes from one play to another. This is what Gase had in mind when he first arrived in 2016. It is the type of offense he has embraced his entire career, creating mismatches, making quick decisions and controlling the tempo of the game.
But there was too much learning to do the first year in order to implement this strategy and last year everything changed when Tannehill went down with a season-ending knee injury in training camp. That put all those plans on hold, the Dolphins out of necessity going with a more traditional offensive look behind veteran quarterback Jay Cutler who needed the extra time that a huddle allows. The results, shall we say, weren't exactly overwhelming.
"We just had to do the best we could," lamented Gase at the end of last season.
But now Tannehill is healthy again, the offense has been fortified with more speed, the need at tight end has been addressed and the line may be as deep and talented as it has been in several years. Finally, Gase appears to have the right pieces to play this high-speed chess match. And I wouldn't at all be surprised if it becomes the identity of this offense.
"We've got the right people to make this work the way Adam wants it to work," said wide receivers coach Ben Johnson.
How does Gase wants it to work? Line up in a hurry after the previous play. Snap it quickly if the defense isn't ready. Force the defense to keep the same personnel on the field. Allow Gase those few previous seconds to communicate with Tannehill, using what he sees from the sideline to taking advantage of whatever mismatches are evident. Translation: Be in control. Play fast. Keep the ball moving. Keep the defense guessing. Increase the play count. Give this offense a sense of urgency.
"You've got to be in shape to do it," said veteran receiver Danny Amendola who knows a thing or two about the no-huddle offense after spending the past five seasons with New England. "It really wears down the defense. It's a huge weapon for us. We're excited to get out there and work it."
My gut feeling is that the Dolphins will thrive in this offense and here's a closer look at four reasons why:
• Gase is committed: This is the offense he wants. He's been clear about that since arriving here. Gase relishes his role as the play caller – "I'll never give it up," he once told me – but what he relishes most is finding a crack in the opposing defense and seizing that advantage. Granted, you need to string together first downs to make this work. You don't want to hurry up and punt. But, barring something unforeseen, I don't see Gase backing off the throttle.
• The return of Tannehill: You can't run this offense without a highly cerebral, quick thinking quarterback who knows every nuance of the playbook. Tannehill gets check marks in each case. It is clear he is ready to embrace this hurry-up attack, that he has developed a comfort zone at the line of scrimmage and that, after spending a year standing next to Gase on the sideline, Tannehill has a firm grasp of his mindset. It sure looks like the right offense for the right quarterback at the right time.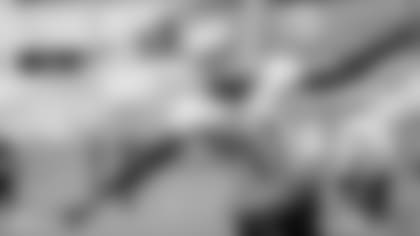 • So many more options: Look at this offense. It's no longer just hand the ball to Jay Ajayi or throw it to Jarvis Landry, both players now gone. What we have here instead is a wealth of alternatives, enough to provide the diversity that this type of offense demands. You bring in Amendola and Albert Wilson, you add them to DeVante Parker and Kenny Stills, you draft a pass-catching tight end, you create an interesting dynamic at running back with Kenyan Drake and Frank Gore, and suddenly you've got the ingredients you need. Who should the defense focus on? Without a clear answer, the hurry-up becomes that much more effective.
• Stability on the offensive line: You need cohesion and smarts to make this work. You need an offensive line that can quickly adjust and, perhaps most importantly, you need an offensive line that has developed a genuine feel for one another. The Dolphins figure to have that now that the five probable starters have been identified and this group will have worked together all offseason and through training camp.  A pair of offseason additions, center Daniel Kilgore and guard Josh Sitton, seem perfectly suited for this offense and should provide the type of fast-paced communication that is required.
All of this looks promising on paper, but the Dolphins must still prove they can make this work, that the sum total of all these variables will help get them where they want to go.
And get there in a hurry.