It's such an impressive sight, Robert Quinn contorting his body so close to the ground, using that balance and speed to get past an offensive tackle, finishing his route to the quarterback with the type of burst you would expect from a top-tier pass rusher.
We've seen it play out quite a bit lately, first on the practice field and then in preseason games. It is quickly becoming apparent that Quinn is still the player he was when he produced a remarkable 40 sacks over a three-year (2012-14) span with the Los Angeles Rams, that he is no longer slowed by injuries and that the switch back to defensive end from linebacker was exactly what his career needed.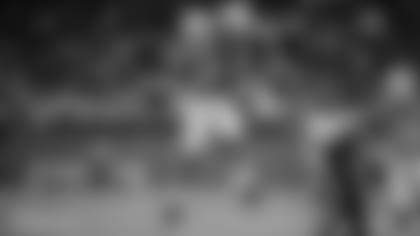 "There's just something about when you walk into a place and you get this feeling like you're supposed to be there," Quinn said upon his arrival this past offseason. "I got one of those feelings being here. It's exciting."
Exciting for Quinn and certainly exciting for the Dolphins. He could very well be the final piece this defensive line needed to have a dominant pass rush. Got a feeling when we rank this team's offseason moves at the end of the season, the trade that brought Quinn here will prove to be among the most prudent.
"I know this, I'm really glad we made that trade," said coach Adam Gase.
Think about the possibilities. Cam Wake on one side, Quinn on the other. Then add Charles Harris and Andre Branch into the mix in passing situations. Wouldn't mind seeing William Hayes part of that group either. The Dolphins are relying on this pass rush to be the dominant element of this defense, to make things easier for the secondary and to produce enough negative plays to take some heat off the rushing defense as well.
Quinn is so important in making this happen. While Wake at 36 years old remains the leader of this line, and could certainly put together another double-digit sack season, it is clearly Quinn who has the biggest upside. He is 28 years old. Prime time. He is back at defensive end where he feels his talents are best suited after the Rams experimented with him as an outside linebacker.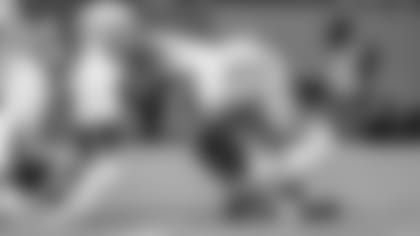 It all seems there, an excellent fit for both the player and the team. The last three seasons have largely been a struggle. Injuries forced him to miss about half the games in both 2015 and 2016 and then last season, he bounced back with 8 ½ sacks despite having to learn that new position.
Quinn makes no secret in how much he prefers lining up at right defensive end, how it better enables him to use his speed and his balance and, of course, allows him to bend his body so low to the ground that first-timers have a hard time believing what they're seeing.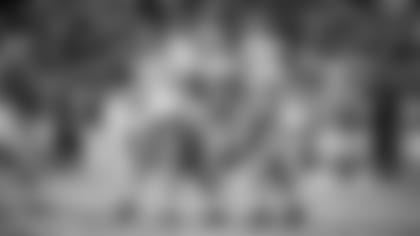 "He's a unique athlete," said Dolphins' defensive coordinator Matt Burke. "He bends probably as good as anybody I've ever been around. It's weird to watch sometimes, to be honest with you. He's come off the corner and sometimes you think he's actually rushing too high and gets past the quarterback. Then he turns his foot and plans it and bends it. His knee is about two feet off the ground and he can really hug it. It's pretty fun."
And awfully successful. Carolina veteran offensive tackle Matt Kalil is generally considered among the best at his position. He was the fourth overall pick in the 2012 draft and started all 16 games last season at left tackle. But he couldn't slow down Quinn, who had two sacks in about a quarter of work against Kalil and almost had a third. Then he did add a third against Baltimore last Saturday night.
"When you play quarterback, you can just feel him coming all the time," Gase said of Quinn. "He's disruptive. It's just consistent."
Said Quinn: "I'm just one piece of the puzzle. We have a lot of talent on this defensive line."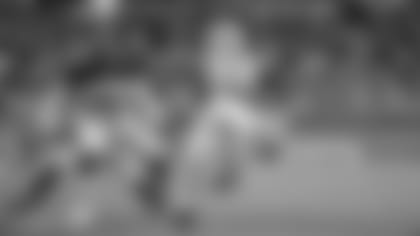 Low-key. Modest. Quinn's personality off the field couldn't be more different than the man behind the sacks. He is genuinely embracing this opportunity, seems to really enjoy feeding off of Wake and has to proven to be an invaluable asset to someone like second-year defensive end Charles Harris.
"Seeing him practice and seeing him going through cornering drills and stuff, it's like 'Dang, how do you do it?" Harris said. "It's also motivates me. Seeing him going through all of that is like, I've got to get my stuff together."
Quinn has overcome a lot to get where he is today. He was diagnosed with a brain tumor in high school. They initially told him he might not even make it out of the hospital. He proved them wrong in a hurry. The surgery was successful and there have been no problems since.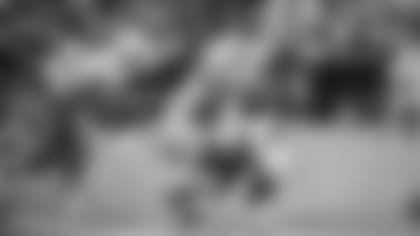 "I get a checkup once a year and make sure it's not doing anything crazy," Quinn says. "It's been almost 11 years. Hopefully it's found it's resting place and leaves me alone. As long as I wake up with a smile, it's a blessing."
With no health issues and with so much trending in the right direction, Quinn can focus on this team and this season and, of course, doing what he does best, which means getting after the quarterback in his own very unique and successful way.
Indeed, there is plenty of bend in Robert Quinn. There is also no break.