Can two become three? That's what Sunday is about for the Miami Dolphins. They have put together a nice early season run, disposing of both the Titans and Jets. Now they can make it three-in-a-row against the Oakland Raiders at Hard Rock Stadium and a chance to further validate everything we have seen so far.
No doubt 3-0 does not assure much of anything. The last time the Dolphins started 3-0, back in 2013, they finished 8-8. But it isn't the record, as much as the manner in which they achieved it, that makes you wonder whether this team could be different. Sunday should provide more clues, certainly more evidence.
For the offense, it's about continuing what we've already seen from Ryan Tannehill, about taking advantage of the playmakers around him and about creating a better level of consistency through four quarters. For the defense, it's about more of the same, about continuing to excel against the run and about forcing turnovers and putting the Raiders in third-and-long situations.
We know the Dolphins can do it because we've seen it. Saw it against the Titans. Saw it again against the Jets. But the canvas is still far from complete. You do it two weeks in a row and it might get your attention. You do it three weeks in a row and it gets everyone's attention.
"There's something special going on here," said defensive end Robert Quinn.
When's the last time we heard a Dolphins' player say something as bold as that after only the second game of the season no less? It's been a while. Far too long. But Quinn isn't alone in his optimism. There is a genuine feeling among these players and coaches that the pieces are in place to sustain what they have started, that what we have seen over the first two Sundays is no aberration, but a clear indication that this team is more talented, more diverse and certainly deeper than any of the previous two seasons under Adam Gase.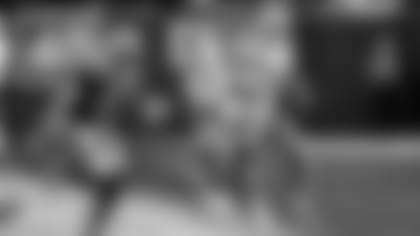 "What I really like," said Tannehill, "is that this team has the hunger and desire to find a way to win. It has grit."
It's important, though, to keep proving it every Sunday, important to come out against the Raiders with a similar mindset, a controlled urgency coupled with an attention to detail. There is no concern about complacency. After all, what has this team really done to be complacent about?
The Raiders are 0-2 under new head coach Jon Gruden and you know they will be fueled by a desire to avoid 0-3, certainly after losing at Denver last week on a field goal in the final seconds. Even though they traded away their best defensive player, linebacker Khalil Mack to the Bears, they still have an offense that will test this Dolphins' defense with the passing of Derek Carr, the running of Marshawn Lynch and the big-play possibilities of receivers Amari Cooper and Jordy Nelson and tight end Jared Cook.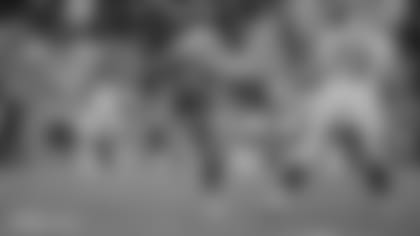 But this game isn't about the Raiders as much as it is the Dolphins. What are the keys to victory? Here's my top five:
1. Put some heat on Derek Carr. The Raiders quarterback has been sacked just twice in two games and he's completing just over 80 percent of his passes. That's a whole lot for a defense to deal with. The solution is making Carr uncomfortable similar what this defense did to Sam Darnold of the Jets. Get a couple of early sacks. Cause some doubt. That can change the complexion of this game in a hurry.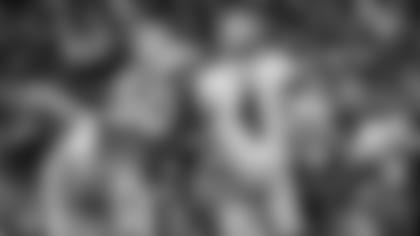 2. Set the tone with an early lead: We saw the blueprint against the Jets with the Dolphins breaking out to an early 20-0 lead. No, the offense didn't do much in the second half, and that's a concern moving forward, but the pressure was clearly on the Jets to get back in the game. A similar scenario would probably work equally well against the Raiders.
3. Don't let Marshawn Lynch get going: The Dolphins are currently third in the league in giving up the fewest yards per carry (3.3). This after giving up 4.1 yards a carry a season ago. But Lynch is called "Beast Mode" for a reason and he represents an entirely different challenge for this defense. You can't let him get rolling. You can't let his confidence build. I've seen Lynch literally carry his team to victory. This should be the most telling test to date for the Dolphins' rushing defense.
4. Some long-distance connections: I certainly enjoy those clock-consuming, third down converting drives that can wear down an opposing defense in the stifling South Florida heat. But it's the big plays that we remember most, the big plays that can often rip the desire out of an opponent. This offense is built for those kinds of plays as we saw on that 75-yard touchdown pass from Tannehill to Kenny Stills in the season opener against Tennessee. Time for another? Maybe a couple? That's how you turn a game your way in a hurry.
6. Finish what you start: The final 5:56 against the Jets was a thing of beauty, the Dolphins converting one third down after another until all they had to do was line up in the victory formation. That needs to be the mindset again, if not by devouring the final minutes then by putting up a fourth quarter score to end all doubts. That this team has already shown us the ability to close is encouraging. Start doing it regularly and pretty soon it'll help define who you are.