With a 4-4 record at the midpoint of the season, with a three-point loss to the Raiders giving us plenty to critique and with a Monday night game at Carolina next on the schedule, there's a lot to swallow with that glass of cold freshly squeezed orange juice.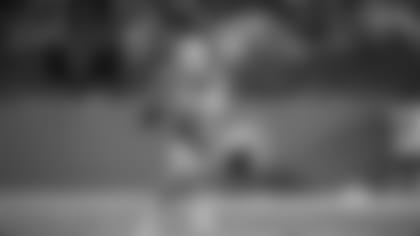 • There were several promising signs against the Raiders. A far more efficient Jay Cutler. A new-look passing attack designed to get the running backs in the open field. Improved protection from the offensive line. All good. All important. But you can't have drive-killing penalties. You can't have a momentum-shattering turnover. You can't take one step forward, then one step back. That's the challenge now. Develop some consistency. Continue to refine your identity. Eliminate those mistakes. That's how this offense will be judged over the second half of the season.
• Adam Gase stood before the media on Monday afternoon, encouraged by some things, concerned by others. His message at midseason: "This isn't exactly where we wanted to be, but we're close to clicking. Everything is up for grabs. It's who wants to do it right week in and week out. You've got a shot. Eight games. See what you're made of. We just have to play together as a team."
• How do you frame a 4-4 record? Could have been better. Might have been worse. Which probably means this is exactly where they deserve to be. Regardless, though, of how they got here, the season still breathes plenty of life. But they've got to solve some issues on both sides of the ball. That's the urgency at this precise moment.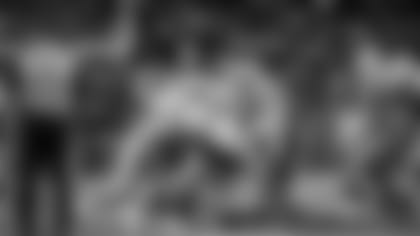 • The defense needs to cut down on some of the penalties, needs to do a better job covering the opposing tight end and needs to play more consistently. We've seen some excellent play from this defense, but we've also seen one or two costly mistakes almost every game. Against the Raiders, it was a long touchdown pass that wiped away a 6-3 lead and a 22-yard up-the-gut run from Marshawn Lynch that broke open a one score game in the third quarter. As good as this defense has played through eight games, it needs to find yet another level.
• The secondary, meanwhile, will be getting a nice lift with veteran safety T.J. McDonald's 8-game suspension now over, making him eligible to play next Monday night at Carolina. "I can't wait to see him play," said Gase. Asked about McDonald's readiness, Gase said with a straight face: "Run across the middle and find out." Uh, sorry coach, not interested.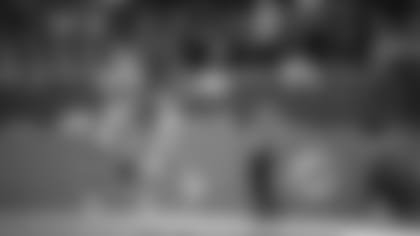 • Did you check out DeVante Parker's 26-yard fourth quarter catch? May just be near the top of his personal highlight reel. How he caught the ball with one hand. How replays confirmed he managed to somehow stay in bounds. This is what Parker is capable of doing. This is why his presence is so important to this offense.
• While you're at it, also take a second look at the incredible fourth quarter effort by Ndamukong Suh, forcing a Derek Carr fumble by almost taking the ball from his hands. "It was an unbelievable individual effort," Gase said. "For him to get his hand on the ball was unbelievable. Our overall effort on that play was how need to play."
• Two holding penalties on center Mike Pouncey? When's the last time we've said that?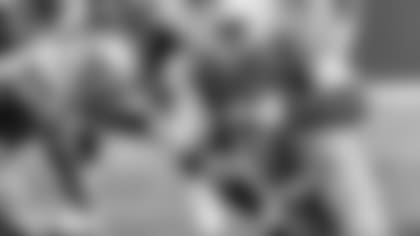 • Good to see tight end DeVante Parker catch his first touchdown pass of the season, a 15-yarder from Cutler in the fourth quarter. This offense needs more out of Thomas in these final eight games.
• The same for running backs Kenyan Drake and Damien Williams, who each caught six passes against the Raiders and showed what this offense is going to look like without Jay Ajayi. In some ways, the running game has morphed into a short passing game, taking advantage of the skills of both players by creating mismatches on the perimeter. "We need to continue to build on that," said Cutler.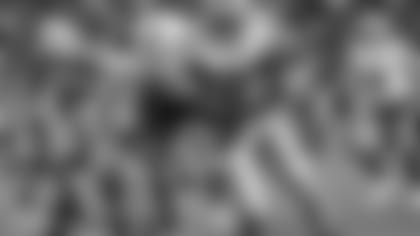 • The more I watch Kiko Alonso play, the more impressed I am.
• Could that first onside kick have worked any better? I mean Bobby McCain recovered his own kick and wasn't even touched in the process. Got a feeling we may see that again before the season is over.
• My biggest concern right now? The penalties. They seem to come at the worst possible times, the Dolphins flagged 11 times for 107 yards in losses against the Raiders. I'm sure this will be a major emphasis over this course of this week. "Most of them," said Gase, "were preventable."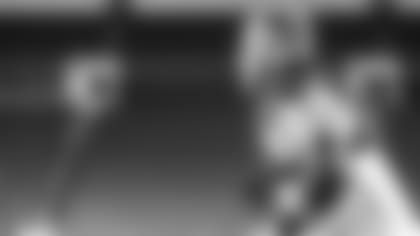 • Veteran guard Ted Larsen was activated off injured reserve last week, but was listed as inactive for the Raiders game. The promising news is that Larsen was healthy enough to be counted on the 53-man roster. Many thought he'd return for the Carolina game and that seems to be the plan. When Larsen does return to the lineup, the offensive line will finally have the pieces together they had envisioned when training camp began.
• And now it's about Carolina, about preparing for one of the most challenging quarterbacks in the league in Cam Newton, and about establishing the right mindset heading into the second half of the season. The Dolphins were also 4-4 at this juncture a season ago, but that was attained with three straight victories. Now the challenge is different. Now so much depends on figuring out who they are and what they can be.