The pre-draft press conference came and went on Wednesday afternoon and I'd like to tell you that the wisdom imparted by Executive VP Mike Tannenbaum and General Manager Chris Grier provided a clear indication of what the Dolphins hope to do with the No. 11 overall pick.
But they wouldn't have been doing their job if that were the case. See, this is the time of year to play coy, to talk in generalities instead of specifics and to never, under any circumstance, disclose what you're really thinking. The stakes are too high. The competition is too stiff. Why show your hand until you absolutely have to?
Having said all of this, Tannenbaum and Grier couldn't tell you which player they're going to select in the first round even if they wanted to. There are just too many variables that come into play. You can mock draft yourself into dizziness, but I've come to learn over the years that there are always surprises, always a few head-scratching moments. Yes, even in the first handful of picks.
Anybody think the Dolphins were going to get offensive lineman Laremy Tunsil two Aprils ago? Anybody have his name going to the Dolphins in their mock draft? That's part of the intrigue of the NFL draft. You just never know.
So, the Dolphins literally have to be prepared for anything and that's the message I received loud and clear from both Tannenbaum and Grier during their afternoon session with the media.
"Until we're three or four picks away, you really don't know what to expect," Tannenbaum said.
Said Grier: "We have to talk through every possible scenario."
The draft board on the second floor of the training facility in Davie is just about complete. The Dolphins have done their homework, had their meetings and dissected hours and hours of video. They'll probably massage that list some over the next week. But you can't predict the unpredictable, not when 10 teams are selecting before you, not when each of those teams are concealing their intentions just as you are.
Grier reiterated on Wednesday that their draft board isn't a league wide consensus of the top players in order of ability, but a list specifically suited to the Dolphins. And, yes, needs are taken into consideration.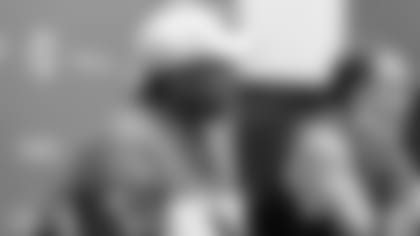 "How they fit in on and off the field," Grier said.
We've heard plenty of talk about priorities and everybody seems to agree that the two positions of greatest immediate need are linebacker and tight end. But what if one of the top quarterbacks slip to No. 11? What if you have a chance to add quality depth behind Ryan Tannehill to the most important position on the team? There's a reason the Dolphins brought in some of the top quarterbacks for pre-draft visits. Like I said, you just never know.
As for Tannenbaum and Grier, they clearly understand the importance of this draft, that despite what you do in free agency, the core of this team has to be infused with additional youth and that the decisions they will make over three days next weekend will have everything to do with that.
Look at this roster. It is the past three drafts that now comprise so much of the hope surrounding this team. Rattle off the names: DeVante Parker, Jordan Phillips, Bobby McCain and Tony Lippett from the 2015 draft; Tunsil, Xavien Howard, Kenyan Drake, Leonte Carroo, Jakeem Grant and Thomas Duarte from the 2016 draft and Charles Harris, Raekwon McMillan. Cordrea Tankersley, Issac Asiata, Davon Godchaux and Vincent Taylor from last year's draft. They are all building blocks, some more significant than others and all just tapping into their potential. But this team needs more. That's what this draft is really all about.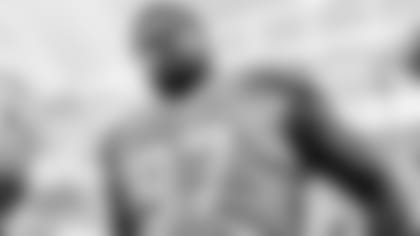 The Dolphins have eight picks over those three days. "Our hope and expectations for early in the draft is to get players who can contribute right away," Tannenbaum said.
"The bottom line," said Grier, "is we've got to get better as a team. We want to return to where we were (the playoffs) two years ago."
As for the tight ends and linebackers, Grier said there is plenty of talent and depth at both positions. Tight end, in fact, may be among the strongest positions in the draft. But that's as far as he would go.
A trade? "Chris and I will work the phones quite a bit over the next week," said Tannenbaum. "Just be prepared for every opportunity."
Be prepared. Stay aggressive. Hope things fall into place. One week and counting until the Dolphins, at long last, are on the clock.