What went right in the first three games went wrong Sunday against the Patriots. That about sums up a 38-7 loss, a surprisingly disappointing performance any way you break it down.
The Dolphins simply did not play the game they wanted to play, hoped to play, expected to play. They did not in any way resemble a team that went 3-0, a team that had a chance to put some distance between themselves and the Patriots in the AFC East.
But now the landscape looks different. Now the Dolphins must examine why this happened and what they can do to fix it. Just as those three straight wins did not define this team, neither did a forgettable afternoon against the Patriots. But that can't temper the feeling you're left with after expecting so much and getting so little.
Where do you start? With an offense that just wasn't sharp, a defense that was far too generous or maybe with some injuries that, certainly in part, contributed to everything we saw or didn't see.
You lose this way, falling behind 24-0 at the half, getting dominated in almost every statistical category, getting outgained 449-172, and it's a little bit of everything.
"We didn't do anything well," said coach Adam Gase. "I didn't see this coming but it's one game in a 16-game season. It's fixable."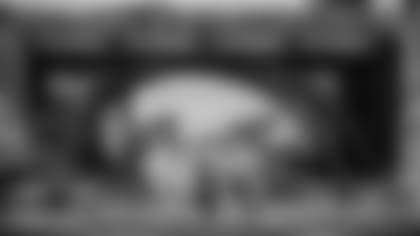 I expected the Patriots to play well. With a 1-2 record, fresh off of two straight road losses, you knew that the urgency, the resolve and the precision would be there. The Dolphins, plain and simple, could not match any of that on either side of the ball.
"They challenged our receivers," added Gase. "We didn't get open fast enough."
The harsh reality is that, with the exception of interceptions by Bobby McCain and Minkah Fitzpatrick, the first of his career, and a fourth quarter touchdown catch by the ageless Frank Gore, nobody played well. Heck, even punter Matt Haack shanked a couple of kicks.
Want a good snapshot of this day? Center Daniel Kilgore goes down with an arm injury midway through the second quarter and is replaced by recently signed Travis Swanson, who promptly snaps the ball to one side when Ryan Tannehill was expecting it on the other. The result was a fumble, a Patriots recovery and a 22-yard run by James White that made it 17-0. After that, it was no longer about who would win, but by how much.
You lose a stabilizing force like Kilgore and it hurts. You go into the game with safety Reshad Jones inactive, with two defensive linemen out, and it's got to have an effect. Then you lose cornerback Bobby McCain during the game, to go with the absence of Jones, and everything starts looking different.
But this is no justifiable excuse because the Patriots had some injuries as well, injuries they needed to overcome just as the Dolphins did. On this day, there was no overcoming, no trick plays to turn to and no difference making speed. On this day, there was just a whole lot of frustration on the Dolphins' side of the field.
As for Tannehill, he mirrored the rest of the team. He just wasn't on his game. The first offensive snap produced a 22-yard gain on a nice pass to Kenny Stills. That was the longest offensive play of the game. Think about that. Twenty-two yards?
Didn't help Tannehill any that the running game was ineffective for the second Sunday in a row, Kenyan Drake getting 3 yards on three carries. Didn't help him that he lost his center and was sacked twice or that penalties proved a difficult nemesis. Before the game was over, Tannehill was replaced by Brock Osweiler who helped avert the shutout with a fourth quarter touchdown drive.
"There isn't any position group that feels like they played well," Tannehill said. "It starts with me. I have to play better."
Give the Patriots credit. They contained the Dolphins' speed. They had answers for everything Tannehill threw at them. They never let Drake get going. They won the line of scrimmage. They got a bounce back performance from Brady, who benefitted from a running game that produced 175 yards, averaging 4.4 yards a carry. You give Brady balance and it's a recipe for exactly what happened in this game.
"It's one game and we need to move forward, but this one stings right now," said Tannehill.
They'll get a chance to remove some of that sting next Sunday in Cincinnati, hoping to quickly put this game against the Patriots as far behind them as possible. On a Sunday when the Dolphins wanted to make a powerful statement what they learned instead is they still have plenty of growing to do.