You beat the Jets at their place, you deserve an extra day to let it all marinate. You are alone in first place in the AFC East, even after just two games, and you deserve to enjoy the moment. So let's all take a deep breath this Tuesday morning, let's wait another day before turning our thoughts to the Raiders, and instead reflect on these first two weeks and a team clearly trending in the right direction.
I always start with Ryan Tannehill because there is no better place to start. Through two games, he has been, by and large, everything we had hoped he would be. He has completed more than 72 percent of his passes, has twice as many touchdown passes to interceptions and has a top-tier quarterback rating of 104.86. Most importantly, he is healthy, does not seem to be favoring his surgically repaired left knee at all and, against the Jets, broke out his running game, clearly adding another dimension to this offense. But it's all about winning with Tannehill now 9-1 in his last 10 starts. That's the most impressive stat of all.
It's hard to find an area on this team that has been better through the first two games than the defensive backfield. In fact, you can make the case that all five of the secondary's biggest contributors (the starting four and nickel back Minkah Fitzpatrick) are playing extraordinary well at the same time. Go through the list. Bobby McCain? Xavien Howard? Reshad Jones? T.J. McDonald? Fitpatrick? The Dolphins have invested a lot in this group. We're clearly seeing the results.
What does 2-0 really mean? Not a whole lot to Adam Gase. "Nobody cares what you're doing right now," Gase said in his Monday press conference. "I've been 6-0 and didn't make the playoffs." That came in 2009 when he was with the Denver Broncos, a sobering memory and one he can certainly call upon during this early run of success.
Meanwhile, I really like how Gase has been utilizing running backs Kenyan Drake and Frank Gore. Sometimes they are in there together. Other times they are featured separately. It just seems like a nice fit, the old man and the kid, each feeding off one another, both with an entirely different set of skills. I mean how invaluable is it for a player like Drake to learn from the NFL's fourth leading all-time rusher? It'll be interesting watching how this evolves as the season progresses.
As I replay the victory over the Jets, it is that final 5:56 that stands out most, how the offense kept converting third downs, how the Jets never touched the ball again and how that clock-killing drive put an exclamation point on the entire day. I've seen so many Dolphins' teams over the years that would have gone three and out in that exact situation. Not this team. Not this year. So refreshing to see.
The highlight of that final drive was clearly the third-and-19 play converted on a short pass, a very low pass, over the middle to Gore, who somehow weaved and fought his way just past the first down marker. I asked Gase about that play at his press conference. He smiled and shook his head, noting that the call was a deep pass, but when it wasn't there, Gore turned from blocker to receiver. "Frank has a knack of knowing when the right time to go is and the right time to stay in," Gase said.
A couple of stats from the Jets game that shouted improvement: The offense was 6 of 13 on third downs, two for three in the red zone and, overall, the Dolphins were penalized just twice for just 10 yards. Now that's more like it.
Another stat that stands out: The Dolphins have forced three turnovers in each of the first two games. In a league filled with so much parity, that's clearly a difference-maker.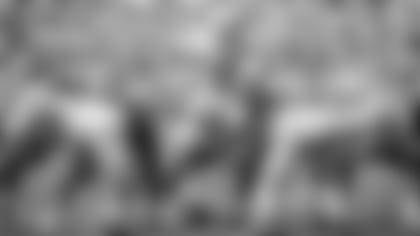 My biggest concern at this precise moment is the challenges facing this offensive line with guard Josh Sitton lost for the season. Tannehill was sacked four times in the game. In a few instances, he simply held on to the ball too long. But Sitton was a huge piece of this puzzle – literally and figuratively – and now the focus shifts to veteran Ted Larsen who started against the Jets and appeared to play reasonably well. How Larsen fits in and how well this line in general moves on without Sitton, could be a defining subplot to this season.
State of the state: Anybody notice that the three state of Florida NFL teams are each 2-0? Who would have predicted that? For historical purposes, that hasn't happened since 1997.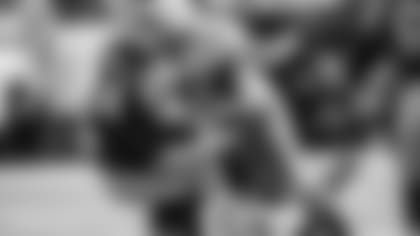 Meanwhile, don't overlook what punter Matt Haack means to this team. Did you check out how many times the Jets started deep in their own territory? That was all Haack, five of his six punts coming to rest inside the Jets' 20-yard line. Just another reason for 2-0. "He definitely deserves a game ball," said linebacker Kiko Alonso.
So does Alonso, who finished with 13 solo tackles and two forced fumbles and generally seems to be at the very top of his game, certainly needed when you consider he's playing alongside two first-year starters.
I went into this season perhaps most apprehensive about the rushing defense. There were so many unknowns, certainly with the loss of an impact player like Ndamukong Suh in the center of the defensive line. But this defense has clearly moved on without Suh and the early numbers suggest a vastly improved rushing defense, a lot of that having to do with four defensive tackles rotating in and out and all playing well. Two games isn't a trend, but it's on the verge of becoming one.
Albert Wilson is one unique football player. We're quickly finding out how unique. "I've been around guys similar, but not as dynamic as he is," Gase said. "He can do everything." Got a hunch we're going to be seeing a little bit of "everything" before this season is through.
And now we can begin focusing on the Raiders and a chance to go 3-0 for only the second time in the past 16 seasons. Doesn't last season now seem like so long ago?