For a while at least, it looked like the Dolphins were going to follow a miracle victory with a remarkable comeback.
But unlike the amazing double lateral against the Patriots, this one just never materialized. Instead it simply unraveled.
Trailing 21-0 after one quarter, the Dolphins looked about as bad as they could before a pair of rookies did something about it: A pick-six by **Minkah Fitzpatrick** and a 75-yard touchdown run by **Kalen Ballage** cut what once seemed like an insurmountable deficit to 21-17 early in the third quarter.
Could it be? Could Team Resiliency possibly do it again, this time on the road?
Not this day. Not even close. That brief moment of hope proved short-lived as the Vikings scored the game's final 20 points on their way to a 41-17 victory, continuing a series of disappointing road performances by the Dolphins.
Lasting images? There was none more vivid than **Ryan Tannehill** knocked to the ground one time after another, sacked a total of nine times, tying a team record you never want to approach. If you don't think Tannehill is durable, if you don't think he's tough, you had better re-watch this game because No. 17 took a pounding.
"The blocking just wasn't there," said coach Adam Gase.
But it was more than that. It was a passing game that produced just 108 yards, a defense that had breakdowns on every level, especially the rushing defense that followed a couple of promising performances against the Bills and Patriots with one of its poorest efforts, giving up 220 yards and three touchdowns.
"Everything felt like it just wasn't going right," said Gase.
And so, the Dolphins now find themselves at 7-7 with two games left, burdened by the fact that an impressive 6-1 record at home is offset by a 1-6 record on the road. Why the difference? Why can't this team play well away from home? At least reasonably well? This has everything to do with where the Dolphins now find themselves, mathematically alive in the playoffs but teetering on elimination, relying now so much on winning out and seeing what other teams do.
Adding injury to insult, **Frank Gore** was carted to the locker room in the first quarter, his day over, his walk to the team bus slowed by a boot on his left foot. But even with that, even falling behind 21-0 with 1:32 still left in the first quarter, even after it looked as if there was no possible way out of this, things surprisingly turned in a hurry.
Fitzpatrick, just waiting for a defining moment in his rookie season finally got one, stepping in front of a screen pass intended for Stefon Diggs, showing remarkable instincts, and returning it 50 yards for a touchdown. This is why the Dolphins drafted him. He has a big play pedigree. Showed us that at Alabama. You knew it was a matter of time. Sunday, early in the second quarter, turned out to be his time.
A field goal cut the deficit to 21-10 at the half and that's when Ballage took that handoff and ran 75 yards, playing because Gore couldn't and showing remarkable speed for a man who is listed at 237 pounds. Suddenly it was a 21-17 game and, well, you knew from a week ago that the improbable certainly wasn't out of the question.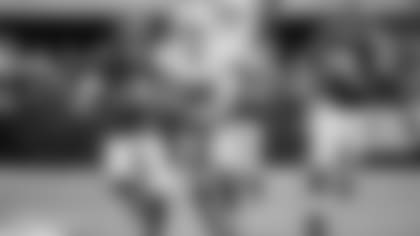 I'm sure the coaches will spend plenty of time this week trying to get a handle on what happened after that, how the switch turned back on for the Vikings and just as suddenly turned off for the Dolphins, how the sacks started coming in bunches and how the defense just couldn't contain Vikings' running back Dalvin Cook.
"We didn't execute from the first snap on," said Tannehill. "Starting with me we didn't play good enough anywhere."
See, like so many of the other disappointing road performances this season, it wasn't one thing, it was all sorts of things. I mean the Dolphins had only 12 first downs, got out-gained 418-193 and other than the long distance dial up by Ballage, who figures to get plenty more carries in the final two games, the longest play from scrimmage totaled just 18 yards.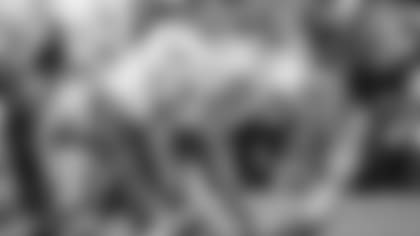 You can't put together those types of numbers and expect to beat a quality team on the road, a team also fighting for a playoff spot. You can't start that slow and finish that poorly. You can't fall behind 21-0 and look so out of synch. I don't believe that the dramatic finish against the Patriots had any kind of lasting effect. This team moved past that by mid-week, most of the players not even taking questions about it. The focus was clearly on the Vikings, the importance of this game perfectly understood.
Which makes what happened on Sunday that much more confounding. I understand this team has been ripped apart by injuries and that will certainly be a viable excuse once the season is over. But nobody wanted to hear that on Sunday. The Dolphins got themselves in this position with two straight home wins, both coming down to the last play. Tannehill was playing so well and the defense was showing undeniable signs of improvement.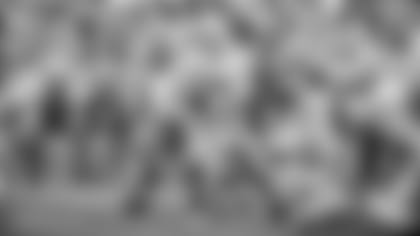 And then this. "Just very disappointing," said Tannehill.
The Dolphins have Jacksonville coming to Hard Rock Stadium next Sunday before finishing the regular season at Buffalo. They need to win out and hope.
The Dolphins certainly know plenty about that.