Better in some areas, still struggling in others. That about sums up a 27-24 loss to the Oakland Raiders Sunday night at a packed Hard Rock Stadium.
Some thoughts and observations follow as the Dolphins hit midseason with a 4-4 record.
• After winning 12 straight games decided by seven points or less, the Dolphins just couldn't come up with enough game-turning plays in the fourth quarter. A costly penalty. A botched coverage. A mistake on third down. They add up. They become the difference.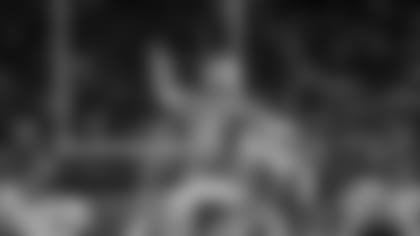 • The Dolphins had their chances. The offense played better than it has in a while. Jay Cutler had his best game of the season, throwing three touchdown passes. But it wasn't enough to win this night. "We need to build off the positives," said Cutler.
• How many times was a good play negated by a penalty? It sadly became an ongoing theme. "Hard to recover from those penalties," said coach Adam Gase.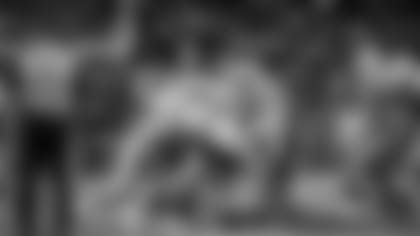 • The defense did some good things too, but like the offense just couldn't sustain. Did a nice job slowing down Marshawn Lynch most of the night. But then he breaks off a 22-yard scoring run through the heart of the defense and you're just left shaking your head.
• Sore ribs? You wouldn't have known it the way Cutler played, moving well in the pocket, hitting his receivers in stride and utilizing running backs Damien Williams and Kenyan Drake in the short passing game.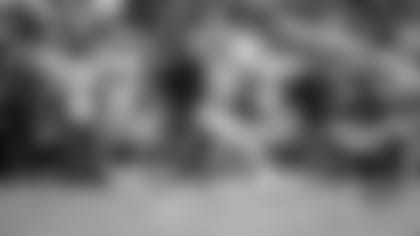 • That's going to be one of the major differences in this offense moving forward, more passes to the running backs. That plays right into the skill set of both Williams and Drake, who combined to catch a dozen passes. But Drake did reel off a 44-yard run, the longest of the season by the Dolphins and a clear indication of his big play upside.
• Cutler connected on his first 16 throws for 141 yards. He ended up missing on only eight of 42 passes. Threw for 311 yards. Didn't throw an interception. Hit Williams, Kenny Stills and DeVante Parker for touchdowns. This is the Jay Cutler we need to see every week.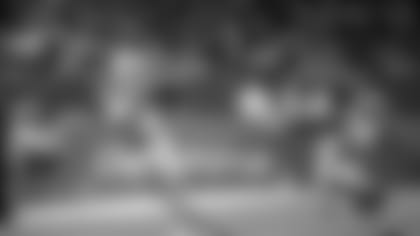 • Landry, by the way, has now caught more passes in his first four seasons than any receiver in NFL history, reaching that plateau with a 3-yard catch in the third quarter to pass Anquan Boldin. This is a quite an accomplishment by an enormously gifted player. Before he's through, Landry has a chance to shatter quite a few records.
• You want to see how it should be done on offense? Check out the 10-play, 82-yard touchdown drive the Dolphins put together in the second quarter. An 11-yard run up the middle by Drake. A 19-yard throw to DeVante Parker on a third-and-seven play. An 11-yard pass to Williams. And then the final 10 yards on another throw from Cutler to Williams, this time Williams bouncing off a Raiders' defender at the 2-yard line and diving into the end zone.
• And then came a perfectly executed onside kick, Bobby McCain nudging the ball straight ahead and recovering it himself, putting the Dolphins in position for back-to-back scores in a matter of minutes. A fumble by Drake ended any thoughts of that, but you had to be impressed with the bold thinking Gase in that situation, the Dolphins recovering their first onside kick in five years.
• Still, the Drake fumble was costly as the Raiders responded with a drive of their own, scoring on a 44-yard touchdown pass from David Carr to Johnny Holton, who had a step on safety Reshad Jones in the back of the end zone. "Have to eliminate those fumbles," Gase said.
• Meanwhile, as good as Parkey has been on field goals – he nailed a 49-yarder Sunday night -- his missed extra point was his third of the season, a problem that clearly needs to be resolved.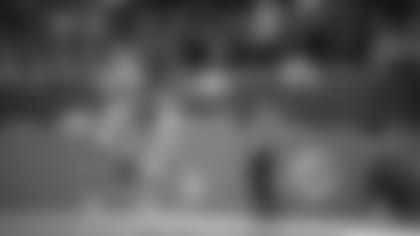 • Good to see Parker back in the lineup after missing time with an ankle injury. The difference he makes in this offense is noticeable in many ways.
• Penalties are tough for this Dolphins' offense to overcome. On their first drive of the third quarter, guard Jesse Davis was flagged for holding and then a false start on consecutive plays. Hard to get things going that way.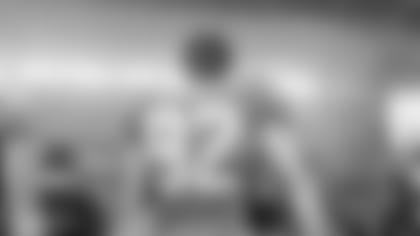 • Always easy to overlook, but not on this night as long-snapper John Denney played in his 200th consecutive Dolphins' game, joining Dan Marino and Jason Taylor as the only players in team history to play in 200 games. Denney celebrated the moment with a pre-game family picture and then went out and did what he always does, flawlessly handling his snapping duties. Denney, plain and simple, is the consummate pro.
• Now it's on to Carolina as the second half of the season begins and we haven't even seen Buffalo or New England yet.