There were no major surprises, no head-scratching decisions in putting together the initial 53-man roster. The headlines? The Dolphins kept three quarterbacks instead of two, five receivers instead of six, the drafted rookie kicker over the undrafted one and three young cornerbacks as the top reserves.
And then things started to change on Sunday, which always seems to be the case during this hectic time, as the Dolphins picked up a sixth receiver and a fourth quarterback. Keep getting better. Upgrade the bottom part of your roster. Look for an edge. There are over 1,000 recently released players on the market. There's a lot to decipher.
"I like where we are as a team right now," said coach Adam Gase.
He'll know a lot more, we all will, beginning Sunday against Tennessee at Hard Rock Stadium.
There will undoubtedly be more changes to this roster maybe by the time you are reading this. But the nucleus is in place and the most important decisions have been made. Seems like a perfect time for a dose, make that 10 doses, of perspective.
1. So you think the fourth preseason game isn't important? Tell Brock Osweiler and Jason Sanders that. Osweiler used a strong performance against the Falcons to help earn him a spot on this roster. True, he may have had a spot secured regardless of his performance. But those four touchdown drives sure helped make it an easier decision as he joins David Fales and now rookie Luke Falk behind Ryan Tannehill. As for Sanders, the competition was razor close with Greg Joseph so who really knows whether his 56-yarder in the fourth quarter against the Falcons was the difference. Anybody sure that it wasn't?
2. Going with five, then six: All six players competing for the sixth wide receiver spot were released, which made sense when the Dolphins then claimed Tanner McEvoy off waivers. It made sense because McEvoy is 6-foot-6 and, other than DeVante Parker, the Dolphins don't have much size there. It also makes sense because Parker is still out with a broken finger and Jakeem Grant remains in concussion protocol and you don't know how things will unfold this week. When everyone is healthy, this could be the deepest area of the team.
3. Turning the corner: The Dolphins released veteran Tony Lippett on Saturday, thus ensuring that Torry McTyer and Cordrea Tankersley will be the third and fourth cornerbacks to begin the season. Rookie Cornell Armstrong is also in the mix. It's unfortunate that Lippett went down a year ago with a serious Achilles' injury. His career was clearly on the ascent. But he never really re-gained his pre-injury form and this, I'm sure, was one of the most difficult decisions. My hunch is that McTyer will be the third cornerback simply because he outplayed Tankersley much of the summer.
4. Undrafted rookies: For the first time in as long as I can remember, no undrafted rookies made the 53-man roster, though three made the 10-man practice squad: cornerback Jalen Davis, defensive tackle Jamiyus Pittman and center Connor Hilland, which can't be discounted. Having said that, there just weren't that many spots available on this team. Let's hope that a positive sign.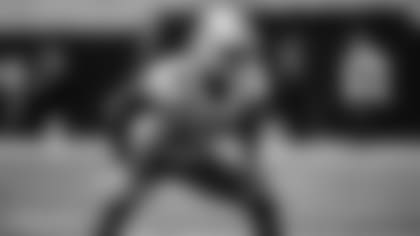 5. Biggest roster concern? Depth at linebacker is at the top of my list. The Dolphins kept five: starters Kiko Alonso, Raekwon McMillan and rookie Jerome Baker and reserves Chase Allen and Stephone Anthony (Mike Hull is eligible to return later this season off injured reserve). Allen was an undrafted rookie a summer ago, and appears to be the top reserve. Anthony has had an up and down summer. It's easy to rationalize only keeping five because much of the time the Dolphins play five defensive backs and only two linebackers. You just have to hope they stay healthy.
6. The Jordan Lucas trade: The Dolphins are loaded at safety. They kept four on the 53-man roster. Lucas was clearly in the mix, especially after a strong game against the Falcons. But the Chiefs made things easy, offering a late round pick. Lucas was a late-round pick as well. Seems the Dolphins are getting similar value back.
7. Options at tight end: A position of weakness a season ago is now deeper and more talented than it has been in a while. Four tight ends made the 53-man roster and, while No. 2 pick Mike Gesicki clearly headlines this group, there is solid depth behind him with fourth-round pick Durham Smythe and veterans A.J. Derby and MarQueis Gray. Really like the flexibility at this position.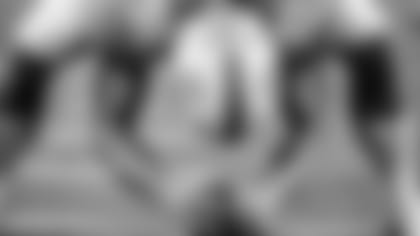 8. For the 14th time, it is John Denney: There was competition this summer for the long-snapper position that John Denney has occupied for the past 13 seasons. But rookie Lucas Gravelle was released Saturday meaning the player that has played in more consecutive games (208) than anyone in team history will now add to that record. But this isn't some loyalty play. Denney may very well be the most proficient in the league at his craft.
9. An agonizing experience: Gase calls these past few days "the toughest part of my job" and it's easy to understand why that is. You work with these players for months. You see their passion. You embrace their story. You start believing in them as people. And then you have to take it all away, in some cases forcing them to face the harshest of realities, that their football dreams live no more. "I've been with most of these guys since April," Gase said. "It isn't easy."
10. Turning the page: Now it's about the Dolphins quickly moving past these decisions, about squeezing all the potential it can out of this roster and about centering every thought on a Sunday afternoon date with the Titans. Only then will the real prospects for this season begin coming into focus.