With time to reflect on perhaps the most bizarre season-opening game in team history, with those beloved Jets up next on the road and with the season in general now looking a lot more promising, we offer these Tuesday morning thoughts and observations and I assure you there will be no lightning delays in this column.
First, Ryan Tannehill. He played good, not great, but certainly good. His touchdown pass to Kenny Still was the best deep throw I have ever seen Tannehill make, hitting Stills in perfect stride with a defensive back all over him. "A lot of trust on that play," said coach Adam Gase. The negative was the two interceptions, though the second one was a communication issue with Jakeem Grant that can be easily fixed. The first one, intended for tight end Mike Gesicki in the end zone, was all on Tannehill, the ball clearly underthrown. The two of them have worked on that play more than 100 times on the practice field. I certainly wouldn't go away from it because of one poorly executed play. "I wasn't as sharp as I'd like to be," Tannehill said. "I left some plays out there, some plays I'd like to have back." Overall, though, it was a solid day/night.
As I replay this game in my mind, I keep coming back to the play of the offensive line. Tannehill was sacked only once in the game and, other than that, was hardly ever touched. The featured running backs, Frank Gore and Kenyan Drake, averaged almost five yards a carry. This starting five has been together since early in the offseason and we clearly saw the benefits of that against the Titans. It's been a long time since I have felt this good about an offensive line, across the board.
The defense in general played well, actually only giving up 13 points when you consider one of the scores came on a 94-yard kickoff return. The secondary, in particular, stepped up. Moving Bobby McCain to the outside and No. 1 pick Minkah Fitzpatrick to the inside worked well on both fronts. McCain was his usual feisty, in-your-face self while Fitzpatrick made a couple of critical tackles, one close to the goal line. Sure seems like the Dolphins have found the right formula here.
Concerns? There are a few. The pass rush did not produce a sack, which is surprising considering the talent there, and the special teams obviously needs to work on its kickoff coverage after giving up that 94-yarder. Third down conversions were a disappointing 2 of 10 and there were 7 penalties in all, three pre-snap. "We obviously have a lot to work on," Gase says. "But I feel like we're heading in the right direction."
There were no pressure-packed moments for rookie kicker Jason Sanders, but it was nice to see him get off to such a solid start in his career, making all three extra points and a couple of chip shot field goals from 27 and 30 yards. As I've said many times before, this team figures to play a lot of close games this season, only adding to Sanders' importance.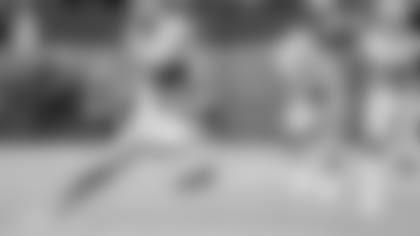 My Player of the Game goes to safety Reshad Jones with those two interceptions, the last one sealing the win in the fourth quarter. Go through the NFL landscape. Show me a more productive safety than Jones. For years he's been calling himself "one of the elite." Now he can let everyone else say it.
I like how Gase is alternating Drake and Gore at running back. Found it interesting that he started both together in the backfield. Nice way to get them into the flow, each with an early 10-yard gain. In an ideal situation, with the amount of offensive plays Gase is looking for, they'll both touch the ball at least 15 times a game.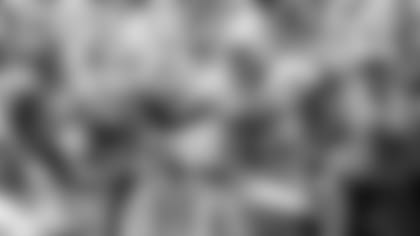 Fifteen yards: That's what Gore needs to surpass Curtis Martin as the fourth leading rusher in NFL history, behind only Emmitt Smith, Walter Payton and Barry Sanders. Talk about exclusive company. It doesn't get much more exclusive than that.
Brock Osweiler was listed as the back-up quarterback for Week 1, but that could change on almost a weekly basis with David Fales. "I like both of these guys," Gase said. "That's not an easy decision each week." Here's hoping neither player will be needed.
The team record for most kickoff returns for touchdowns in a season is two, set by Ted Ginn in 2009. Actually he returned both on the same day against the Jets. Watch out, though, here comes Grant, who already has one after Sunday's 102-yarder. Sure looks like Ginn's record is in serious jeopardy.
A salute to the 10,000: We don't know the exact number of fans who stuck around to the end of the game Sunday, but my best guess is it's somewhere around that 10,000 figure. Kudos to every one of them. Nobody is going to fault anyone who left early. But those who stayed should be commended for their loyalty and perseverance. They got to see quite a fourth quarter, didn't they?
Finally, playing the Jets this Sunday should serve as a good barometer. It's a division game on the road where the Jets handled the Dolphins pretty easily last season, winning 20-6. Ironically, the Dolphins were also 1-0 heading into that game. If this team is indeed going to be different, if the resiliency we saw against the Titans is to become a season-long trait, this game against the Jets should tell us plenty. It usually does.