It's one final opportunity for so many players on this Dolphins roster. Most of the starters will sit tonight as the preseason ends against the Atlanta Falcons. The stage instead will belong to a group of young players trying to make a lasting impression and hoping what they do tonight is enough to secure a spot on either the 53-man roster or the 10-man practice squad.
For them, this game in Atlanta means just about everything. One big play, one memorable moment could be the difference between unemployment and a spot on this roster heading into opening day. Those are the stakes. There is time for opinions to be swayed and projections to be revised. But it has to happen quickly. For many of these players, they have reached a crossroads of sorts in their football journey.
See, these young players aren't only competing against the others on this roster. They are, in effect, competing against the 1,100 or so players who will be cut loose by 4 p.m. Saturday afternoon. Familiarity will only carry them so far. They need to produce and they need to make a strong case for themselves. That's the urgency of tonight's game. You really can't frame it any other way.
We have chronicled some of the inspiring storylines on this roster over the past few months. But even some good stories come with an expiration date and that's what the bottom 40 or so players on this roster are trying to avoid. It's the hard unforgiving reality of life in the NFL.
Who should we focus on? Who are those players teetering on that cut line? Where is the competition the tightest and the decisions the hardest? Here are 10 examples that quickly come to mind: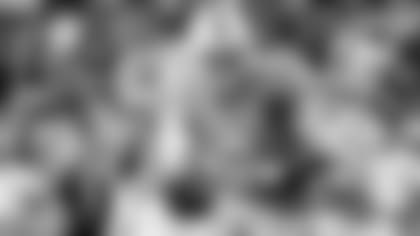 1) Brock Osweiler or David Fales: And so we've come to this. One of the two will enter this regular season as Ryan Tannehill's back-up quarterback. The other? Well, there are no guarantees. Both will play a lot against the Falcons. "There is nothing I can do other than prepare and compete," said Fales, who in my mind has a slight edge. "You can't put all the pressure on one game. You have to approach it like any other game." But is it just any other game.
2) Jason Sanders or Greg Joseph: The Dolphins have charted literally hundreds of kicks, mostly on the practice field, throughout the past few months. They have examined every miss, evaluated everything from technique to confidence. And heading into this final preseason game, it still looks like it's too close to call. The problem is a good one. Both have done well. But you can't keep two kickers. Perhaps we'll see some separation tonight.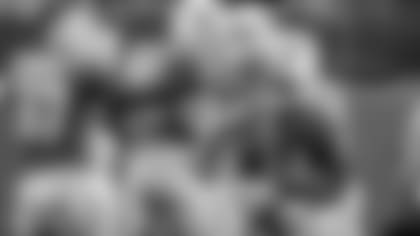 3) The case of Leonte Carroo: You probably know the story. The Dolphins moved up in the 2016 draft to take Carroo, a productive receiver at Rutgers, with the 86th overall pick. They are still waiting for a solid return on that investment. A groin injury has slowed him some this preseason, but now he is ready to state his case one final time tonight. Carroo is vying for the sixth receiver spot and there is plenty of competition. But there is also some uncertainty with DeVante Parker still out with a broken finger and Jakeem Grant in concussion protocol. "Everything is wide open right now," said coach Adam Gase.
4) Tony Lippett, Cordrea Tankersley or Torry McTyer: The Dolphins are looking for a third reliable cornerback behind starters Xavien Howard and Bobby McCain. The three above mentioned players all had chances with the starters this summer and none of them really separated themselves. What better time to do that than now? All three will play a lot against the Falcons. I'm especially interested in seeing Lippett who has battled through an injury this summer, after missing all of last season with a torn Achilles. "I want to see Tony play the way he has in the past," said Gase. Don't we all.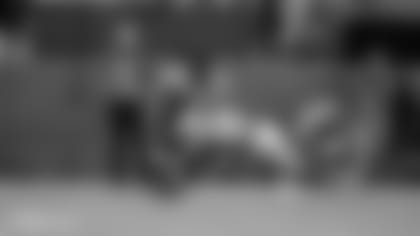 5) Who besides Chase Allen? The Dolphins need more depth at linebacker. Allen has clearly emerged as the fourth option behind starters Kiko Alonso, Raekwon McMillan and Jerome Baker. But that's not enough. Stephone Anthony? Terence Garvin? Cayson Collins? Somebody needs to come through or the Dolphins could be looking elsewhere.
6) A fourth tight end: The feeling here is that veteran MarQueis Gray and rookies Mike Gesicki and Durham Smythe are likely to be the top three tight ends. Will the Dolphins keep a fourth? Someone like A.J. Derby? Or Gavin Escobar? One of those down-to-the-wire decisions.
7) The third running back: Rookie Kalen Ballage did some nice things early on, but now remains in concussion protocol. That created an opening for fourth-year player Senorise Perry and he's done some nice things. Perry will get a long look against the Falcons. So will undrafted rookie Buddy Howell.
8) Special teams anyone? This is the ticket to a spot on the 53-man roster. The smart players know this. The really smart ones do something about it. Show you can contribute on special teams. Make a tackle on a kickoff. Or a nice block on a punt return. Something. Anything. If everything else is even, special teams always win out.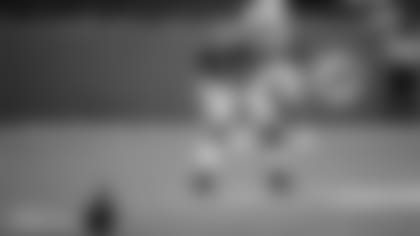 9) The eighth, ninth and 10th offensive linemen: Seven spots appear secure with the five starters and top reserves Sam Young (tackle) and Ted Larsen (guard). But there are probably three more openings and some promising candidates. Here are five names to focus on tonight: Zach Sterup, Connor Hilland, Issac Asiata, David Steinmetz and Mike Matthews.
10) Long shots or good shots: This 90-man roster has more than its share of undrafted rookies and unproven veterans. There are going to be some surprises. It's as sure as the summertime heat. So keep your training camp roster close by. Somebody we didn't see coming is going to play well tonight, making some tough decisions even tougher.