Could the offensive line be better? Even without Mike Pouncey?
Could the wide receivers be deeper and more productive? Even without Jarvis Landry?
Could the defensive line make more impactful plays? Even without Ndamukong Suh?
It sure looks like a real possibility after evaluating what the Dolphins accomplished in the first several days of free agency.
I know these players will be missed, each in their own unique way. I know it isn't easy to replace Pro Bowl talent like this. But the Dolphins clearly adjusted well to these losses, bringing in a group of players with, for the most part, a winning pedigree, impressive leadership qualities and a history of production.
So as we now evaluate these position groups overall, as we scrutinize what the Dolphins have done to offset the loss of these three impactful players, a theme seems to be emerging in each instance: Maybe, just maybe, there can be addition by subtraction. Maybe, after all, these three areas are better off than they were when a disappointing season ended on the final day of 2017.
Nothing is certain, mind you. But as we take a closer look at these three areas and what the Dolphins have done, it certainly seems like, even feels like, there is real justification for a heavy dose of optimism moving forward. Let's examine that further: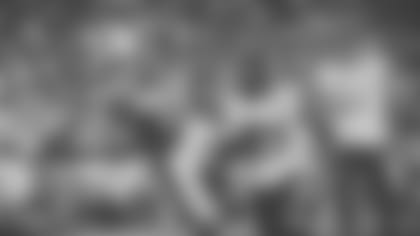 Wide receiver: You lose 100-plus receptions a season and it's got to have an impact. You take Landry out and your offense, plain and simple, just isn't going to look the same. But then you go out and sign an experienced slot receiver like Danny Amendola, a player who always seems to bring out his best in January, and a talented, young and very explosive player in Albert Wilson and suddenly your wide receiver room has an entirely different look. Maybe, even a more complete look. Certainly a more balanced look.
Amendola brings so much to this team. A playoff pedigree. Unquestioned leadership. Magnet-like hands. The ability to get open. Yes, he his 32 years old, but maybe his type of experience is something the Dolphins could have used over the past few seasons. Maybe it's a missing piece.
While Amendola is purely a slot receiver, Wilson has the versatility to play inside or outside. He brings another element to this offense, an element fortified by sub 4.5 speed and a history of making people miss. Combine him with Kenny Stills and DeVante Parker, maybe throw in a nice package for Jakeem Grant, and you've got some intriguing big play options. Or, as Wilson put it, "We're straight up flying. "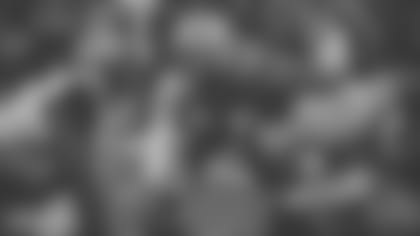 Offensive line: Pouncey was one of my favorite players, a true leader and a stand-up guy, a player determined not to let lingering injury issues define his career. Deep down, you just wanted him to finish his playing days here. But reality shouted otherwise. The line didn't perform well enough last season. Pouncey hardly ever practiced because of that surgically repaired hip. It's hard to build much continuity with your centerpiece missing so much practice time.
So the Dolphins went out and signed Pro Bowl guard Josh Sitton and then traded for 49ers center Daniel Kilgore and the big picture tells me that this line clearly has a bigger upside than it had a season ago.
In Sitton, you've got a tough-minded veteran with off-the-charts leadership qualities, a player whose 10 years of experience could mean plenty for someone like third-year tackle Laremy Tunsil. There is nothing finesse about Sitton. He comes at you hard and brings with him a brawler's mentality. He is an upgrade in so many ways and has a resume that includes 13 playoff appearances. Like Amendola, he has a Super Bowl ring.
Kilgore brings the consistency that Pouncey's injury situation couldn't assure. He missed only one down all of last season. He has started 39 of the past 41 games. He is 30 years old and a seven-year veteran. The 49ers had signed him to a 3-year extension only a couple of months before his trade to the Dolphins. This is not a stop-gap move for the Dolphins. This is a long-term alternative.
Add Sitton and Kilgore to Tunsil at left tackle, Ja'Wuan James at right tackle and Jesse Davis or Ted Larsen at right guard and you certainly have the makings of a more efficient offensive line.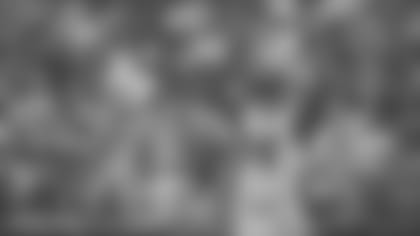 Defensive line: You give up Suh, you give up plenty. No argument there. But as good as he is, as much as he took up two, and sometimes, three blockers on a play, you can only do so much from the defensive tackle position to alter the course of a game. No playoff victories in his three seasons here was just too telling to justify his exorbitant salary. The Dolphins needed a new direction.
So they gave up raw power for play-making speed, trading for defensive end Robert Quinn who has a chance to impact a game the way Suh just couldn't. Quinn can be a dominant pass rusher. He is in the prime of his career. He gives the Dolphins some options they simply didn't have a season ago. As for Suh, you don't replace him; you simply try to adjust without him. Veteran William Hayes, an excellent run-stopper who could move to the inside, is being re-signed. Three young players will also be relied upon: Jordan Philllips, Davon Godcheaux and Vince Taylor.
Better without Suh? That could be a reach. But deeper? More diverse? More explosive? All of that could be in play.
Just like at wide receiver and offensive line, sometimes you need to take a step back in order to take two steps forward.