They have been together since offseason workouts. All five of them side by side. Learning each other's tendencies. Creating the right chemistry. Building a rapport and an understanding and a feel for one another.
For the first time in years, the Dolphins were able to identify a starting offensive line long before training camp began. Everyone was healthy. Everyone was slotted into his strongest position. There was no controversy. This was the group. It wasn't going to change. From then on, it was about growing together.
How much have they grown? We'll get the first real indication this Sunday afternoon against the Tennessee Titans at Hard Rock Stadium.
What we have here is an interesting concoction of first-round draft picks, a couple of wily veterans and a long shot that beat the odds. You've got leadership. You've got pedigree. You've got untapped potential. You've got, as offensive line coach Jeremiah Washburn put it, "a talented group of guys trying to become one."
I'm sure by now you know the names: Laremy Tunsil at left tackle, Josh Sitton at left guard, Daniel Kilgore at center, Jesse Davis at right guard and Ju'Wuan James at right tackle. Individually they can be impressive. But what about collectively? That will serve as the barometer by which they are judged.
At various times during the summer, I spoke to each of the five offensive linemen about the past few months, about the collective growth they have had, about the knowledge they have shared and about the comfort zone they have reached.
"We can't read each others' minds," said Davis, a second-year player out of Idaho. "But we can get a good feel for the things each of us likes to do. Daniel calls the signals so we have to focus on him. But I've got a guy on either side of me and we're learning more about each other every day."
How will this time together translate when the games start for real Sunday against Tennessee? That's the unknown. If, as many hope, this line becomes a strength of this team, think what it could mean to Ryan Tannehill. And Kenyan Drake. And Frank Gore. And all those other players who rely so heavily on time and space.
We certainly saw encouraging signs during the preseason, how in the first two games Tannehill wasn't even touched, how the running game produced some nice gains and how the penalties were relatively few in number. But the key, as always, is a collective effort.
"As long as we all do our jobs, we'll be fine," said James. "But it can't be just three or four of us. It's got to be everyone. So far so good."
Five starters. All secure in their standing. Each with their own story, their own path. All of them feeling like they have something to prove both as individuals and as a unit. Let's take a closer look: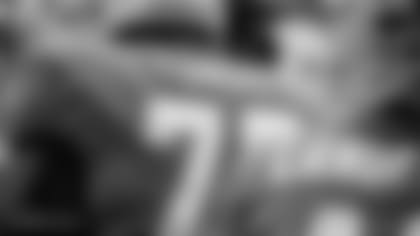 • Laremy Tunsil: This is an important season for the third-year player, his second season at left tackle. He struggled some last season. Readily admits to it. Maybe he simply wasn't ready for the enormity of the challenge of facing some of the best defensive ends on the planet. But now he says he's ready. He's comfortable. He's confident. It's his time, he knows, to play like a No. 1 pick.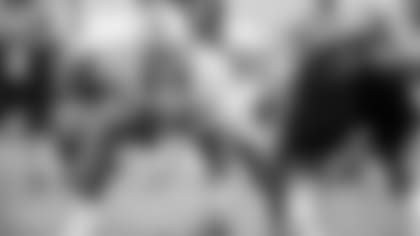 • Josh Sitton: An important piece, added this past offseason for his toughness, his experience and his leadership. Sitton understands what it takes, having won a Super Bowl in Green Bay. He fills a void at guard that has been an area of concern over the past few seasons. He's a great role model for his neighbor Tunsil both in the way he plays and the manner he approaches the game. Simply put, Sitton is an excellent fit for what this line needed.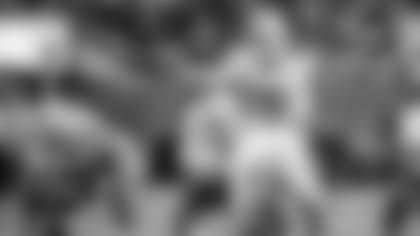 • Daniel Kilgore: Hard to say Kilgore is an upgrade when he's replacing a player the caliber of Mike Pouncey. But he's very solid. And smart. And he has started 39 games in this league, so you know there isn't much he hasn't seen. But perhaps most importantly, he never missed a day of practice this summer and, in light of all the practice time Pouncey missed with a damaged hip, that means so much to the stability of this line.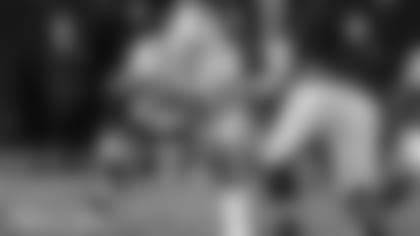 • Jesse Davis: Bounced around the league for a few years. Mostly on practice squads. Signed to the Dolphins practice squad in November of 2016. Then finally got his chance last season, starting 10 games at both guard and tackle. He was a pleasant surprise. Did so many things correctly. But Davis needed a home, one position to focus all of his attention. This past offseason the coaches decided it would be right guard. He's been there ever since all 6-foot-6, 326-pounds of him. "This is my chance," he now says. "I value it every day."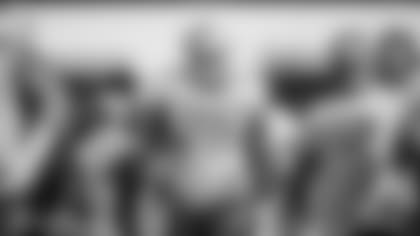 • Ju'Wuan James: A first-round pick in 2014, James has started 47 games over the past five seasons and is still searching for the right level of consistency. He has shown he can do it, just not on every play. That's his challenge moving forward. He missed half of last season with an injury, but he had a solid camp and seems to embrace the confidence this organization has shown in him. Having said that, this is a big season for James. He needs to find another level, and stay there.