Can there be a playoff game on the last Sunday of November?
You can certainly make a strong case for that when the Dolphins and Colts meet Sunday in Indianapolis. Both are 5-5, though they've gotten there in different ways. Both are one of a handful of teams in the AFC with the same .500 record, and similar challenges. It's a six-game season. Somebody, maybe a couple of teams, will emerge from that group.
"This is what we wanted," said coach Adam Gase. "Give ourselves a chance in December to create our own destiny. When we started this thing you never know how it's going to shake out. And now it's just who can pull it together and who can stay healthy enough these last six games to make a move."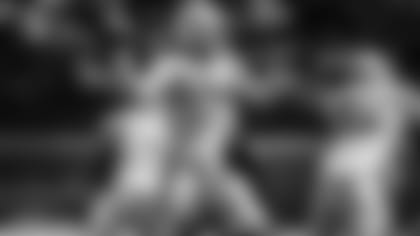 The Colts have already started making their move. They have won four-in-a-row to turn their season right side up. They are getting an All-Pro performance from quarterback Andrew Luck who is back to where he once was.
"I mean there's a reason why they're winning games," said Gase.
Now is time for the Dolphins to make their move. They have struggled since a 3-0 start, losing five of their next seven including three of their last four. Nobody wants to hear injury excuses. Every team, certainly this time of the year, has issues.
But now the Dolphins have **Ryan Tannehill** back at quarterback and several others, including the two starting offensive tackles, appear in line to return as well. These are important developments for a team that needs to turn things around in a hurry. Nonetheless, there are concerns to deal with like the injuries that have taken their toll at wide receiver, now forcing Tannehill to develop a rapid rapport with players like **Leonte Carroo** and recently signed **Brice Butler**.
"I'm completely confident we can do all the things we need to do to score points," Tannehill said. "I'm ready to put this behind me."
No, the loser of Sunday's game isn't eliminated from anything. But it could prove to be a telling step for the winner, especially against a team in a similar position where tiebreaker implications could very well come into play.
The bottom line is this: If things are going to change for the Dolphins, if their hopes for a late-season push are to be realized, we need to start seeing clear, undeniable signs of that beginning Sunday in Indy. But the Colts are favored for a reason. They are playing at a high level. The Dolphins need to match that. 
You're not going to win this game with field goals on offense or breakdowns on defense. You need to convert third downs, play smart and efficiently, maybe force a few turnovers, get a few breaks and certainly adhere to the following list of five "must-dos."
Must make Andrew Luck uncomfortable: Luck hasn't been sacked in five straight games, a clear indication how quickly he gets rid of the ball. Somehow the Dolphins need to make him hesitate, try to get him out of his rhythm, and when the opportunity presents itself, take him to the ground. You just can't let him sit back there. He's too good, too smart and too resourceful. We've seen positive signs recently from defensive ends **Cam Wake** and **Robert Quinn**. We need to see them reach another level against the Colts.
Must shore up this run defense: The Colts watch the tape. They have seen the success other teams have enjoyed against the Dolphins' rushing defense. As much as Luck remains the focal point of that offense, you just know the Dolphins are going to see a heavy dose of Marlon Mack, Nyheim Hines and Jordan Wilkens, a three-headed rushing attack that has already produced more than 1,000 yards this season. Are the mistakes we have seen too often this season correctable? With the bye to regroup and re-evaluate, we're about to find out.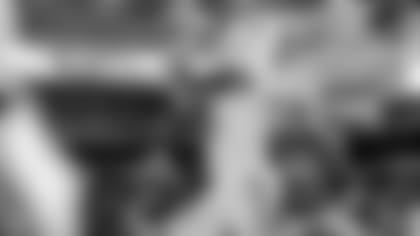 Must get some big plays out of **Kenny Stills**: With **Jakeem Grant** now joining **Albert Wilson** on injured reserve and with **DeVante Parker** trying to bounce back from a shoulder injury, the number of big play threats has been significantly reduced. That leaves Stills and his breakaway ability as the prime option. Stills has only 19 catches for 326 yards this season, and that needs to change during the stretch run. The Colts have scored at least 29 points in four straight games. The Dolphins must figure out how to match their big plays.
Must make it a fourth quarter game: The Dolphins have shown this season an ability to win close games. All five of their wins have come by eight points or less. Conversely, all five of their losses have been by nine points or more, the last two losses each by 19 points. It would be nice to take a lead into the fourth quarter, but at the very least the Dolphins need to be within striking distance. You can't overcome large deficits on the road. Not against a team as hot as the Colts. I believe the play of the special teams can make a difference in the Dolphins' favor, but it's got to come down to that. They've got to play well enough through three quarters to make the fourth quarter matter.
Must get the best of Tannehill: Saved the most important for last. Can we really expect Tannehill to play as if he had never been away? Well, that's exactly what the Dolphins need. With just these six games left, there simply isn't time for a re-adjustment period. Tannehill needs to throw with accuracy and confidence, limiting the mistakes, producing in the red zone and generally giving this offense the overall consistency it has lacked during his absence. Plain and simple, the Dolphins probably can't win without a strong game from Tannehill.