`Kenny Stills has had quite a few memorable Sundays this season.
He may have been even better on Tuesdays.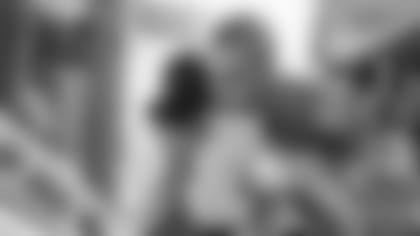 It is on Tuesdays – just about every Tuesday -- when Stills goes out into the community to try and make a difference. He works with kids. Works with those less fortunate. Wants to touch as many lives as he can.
Little wonder he is the team's nominee for the Walter Payton Man of the Year award. I truthfully can't think of another player more deserving. In a world where we see far too many "what's in it for me" type of people, Kenny Stills just keeps giving back and keeps using his popularity to help fuel the lives of others.
On the field, he is having perhaps his best season with 50 catches for 745 yards and six touchdowns. He's also averaging 15 yards every time he touches the ball.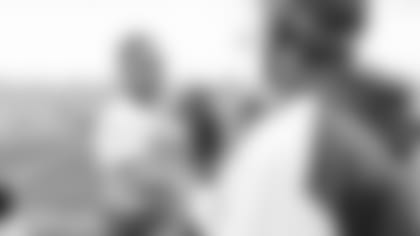 Off the field, there is no player on this team that gives of himself the way Kenny Stills does, no player who says "yes" to every request and who really seems to relish his role as a leader and a calming influence in the community. He speaks up for the rights of others. He embraces the opportunity to work with law enforcement. He is always there, always contributing in some way.
"I think just seeing the faces of the kids, the expression, the happiness that they get from us being around," he said. "It's just a good feeling to serve others. I encourage other people to get out and do some community service. There are so many people that need help and can use it."
The mission Stills has embarked on is to reach those people. Any way he can. One Tuesday at a time. You can tell by talking to him that this Walter Payton Man of the Year nomination means everything to him. He'll tell you about his father, Kenneth Stills Sr., who played against Payton when he was a safety for both the Packers and Vikings in the mid and late 1980s. He remembers what Payton meant to both the sport and the fans that adored him.
"It's an honor to just be mentioned in the same breath as (Payton)," Stills said.
Stills is many things to this organization. He is the big play threat in the passing game, evidenced by the hefty yards per reception average. He is a mentor to the young receivers. He is a locker room leader. He is the voice of reason. You want perspective? Stop by Stills' locker.
Then watch him on game day when the defense is on the field. Watch how he stands next to Defensive Coordinator Matt Burke, listening to the signals, shouting encouragement, at times almost bumping into Burke on the sideline. The other offensive players are on the bench resting while Stills is going full throttle.
"Every single game, (Stills) gets his corrections and comes up and stands on the sideline and is either talking trash to the other team our cheering our guys on. I'm bumping into him half the time telling him to get out of the way so I can make calls," said Burke.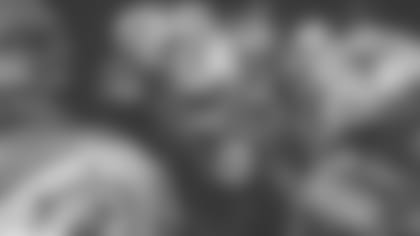 Truth is, Burke loves having Stills there. Loves his passion. His commitment. His energy. "Nobody is into us playing defense like Stills," Burke said.
Over the past two-plus seasons since he joined the Dolphins, we have seen him mature both on and off the field. Before coming here in a trade with New Orleans, he was flat out speed and little else. But now there is a complete look to his game, a thorough understanding of all the nuances of his position. You want concentration? Stills has caught two passes this season while lying on his back.
Little wonder the Dolphins signed him to a four-year contract extension last offseason. They knew what they were getting. They saw the upside and they wanted to be a part of it. He has responded positively in so many ways and now, as this season begins to wind down, his only wishes he could have helped this team even more.
"I really appreciate the coaching staff and everyone that we have here for helping me grow as a player," Stills said.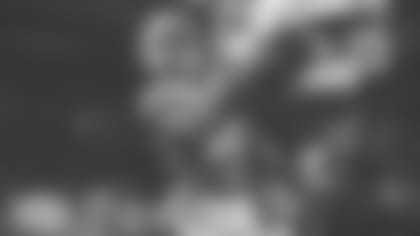 As for his growth as a human being, that's all on him. It's part of his fabric, his upbringing and the way he looks at life through a colorblind lens.
There is no way to know whether Stills has a real shot to win the NFL's prestigious Man of the Year Award. The competition is stiff. Always is. Each team has someone like him. Each team wishes they had more like him.
But Kenny Stills doesn't need the validation of an award to know that he is already a winner. The look on the faces of the people whose lives he touches every Tuesday tells him everything he needs to know.
"His heart," said teammate Kenny Stills, "that's what sets him apart."
A class act in so many ways. That's Kenny Stills.