With one month left in the season and with the Dolphins off until Monday night, let's take a spin around the NFL and check out some of the most compelling storylines: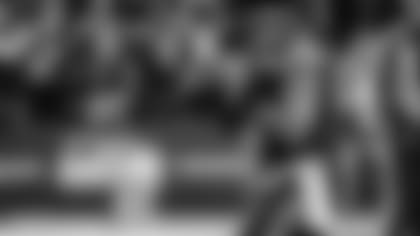 • League MVP? I know things can change over the next four weeks, but I'm going to cast an early vote for Seattle quarterback Russell Wilson. How many quarterbacks like Wilson are the best passer AND the best runner on their team? Maybe Cam Newton. Maybe nobody else. What Wilson has done through 12 games is remarkable, how he places that Seahawk offense on his back week after week, how he usually saves his best for last. I know Tom Brady is going to get a lot of consideration for MVP, and he should. But I say, at this exact moment, I'd give a slight edge to Wilson.
• Rookie of the Year? I wonder what kind of odds we could have gotten on Saints running back Alvin Kamara, a third-round pick out of Tennessee? But there has been no rookie more impactful to his team than Kamara. Has rushed for more than 600 yards. Has caught passes for more than 600 yards. Has scored 11 touchdowns. What else do you need to know? Yes, Leonard Fournette of the Jaguars should also command plenty of support. But my choice is Kamara.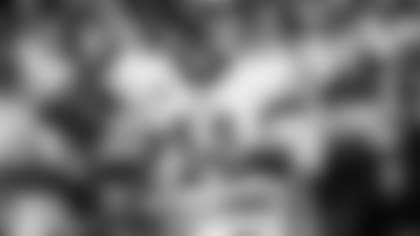 • My early Super Bowl pick? Please write this down in pencil, and keep a good eraser, but my crystal ball seems to be focusing on a Keystone State match-up between the Steelers and Eagles. I'm sure, though, the Patriots will have something to say about that.
• Two teams continue to amaze me: the Minnesota Vikings and Jacksonville Jaguars. For the Vikings to be doing it with a perennial back-up quarterback in Case Keenum and with their prize rookie running back Dalvin Cook shelved for the season is something few could have predicted. For the Jaguars to be 8-4 at this point, doing it the old-fashioned way with a strong defense and a solid running game, is probably even more remarkable considering how the Jaguars have struggled for so long.
• My Coach of the Year comes from those two teams: Mike Zimmer of the Vikings or Doug Marrone of the Jaguars. You can easily make a case for either one.
• The most baffling team in the league has to be the Kansas City Chiefs. They start 5-0 and the '72 Dolphins must be thinking: Do we have something to worry about? Obviously, they didn't. The Chiefs have now lost five of their last six games, yet still find themselves tied for first place in the AFC West with San Diego. Wouldn't be surprised if the Chiefs turned it back around. Very few coaches figure things out like Andy Reid.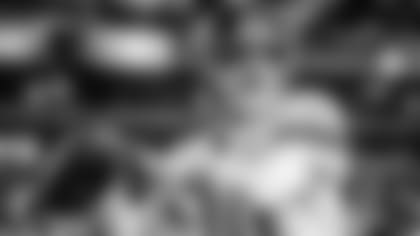 • Eli Manning deserves better. Enough said.
• I'm tired of the fights. I'm tired of the cheap shots. I'm tired of hearing the words: "Concussion Protocol." I'm tired of flatbeds carrying players off the field. No doubt, it's a violent sport. But some of these players need tone it down a few notches.
• Will never get tired, though, of the Red Zone Channel.
• Or the new and more liberal celebration rules. Love the choreographed routines.
• But I'm also tired of seeing yellow flags litter the field just about every time there is a punt or kickoff return. This block in the back rule has to be looked at. It's taking away one of the game's most exciting plays.
• How good would it be if Aaron Rodgers can get back on the field for the final three games with the Packers still in contention? That's a storyline everyone would follow.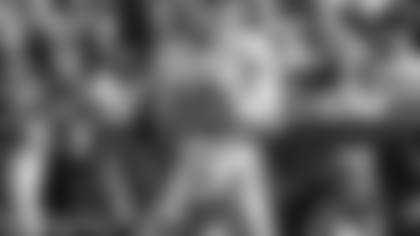 • And the Jimmy Garopolo era begins in San Francisco. Been too long since the 49ers were relevant.
• Every year we wait for Frank Gore to slow down. But at 34 years old, he just keeps churning those legs and breaking tackles. Nine of the past 11 seasons Gore has rushed for at least 1,000 yards and with 632 yards right now, he has a chance to do it again.
• If there is a better three-down linebacker in the league right now than Seattle's Bobby Wagner, I sure haven't seen him.
• Circle the date on your NFL calendar: Dec. 17, 2017. That's when the Patriots visit the Steelers, undeniably the AFC's two best teams through the first dozen games. Both are currently 10-2. They could very well be playing for home field advantage in the event they play a second time, which would be in the AFC Championship.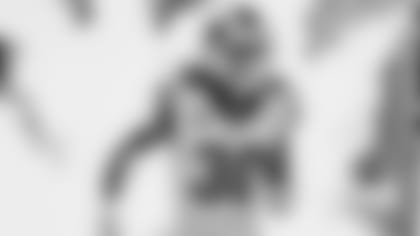 • The NFC's most compelling matchup over the final quarter of the season takes place this Sunday with the Eagles (10-2) visiting the Rams (9-3). While the two teams as a whole are outstanding, the quarterbacks remain the prevailing theme – Jared Goff and Carson Wentz taken No. 1 and No. 2 in the 2016 draft. Both have had step-up seasons. I give a slight edge to the Eagles this Sunday. Only slight.
• Four weeks left in the regular season and only 58 days until the Super Bowl. Got a feeling the fun is just beginning.