With the pace picking up this week as the veterans figure to get more playing time Friday night in Carolina, with the regular season opener now almost within reach and with plenty of team-defining decisions still to be made, we offer up these morsels to digest on this Monday morning.
After having a chance to let it all soak in for a few days, my biggest takeaway from the first preseason game was the performance of quarterback Ryan Tannehill and his first team offensive line. A solid chemistry is forming here. Preseason or not, this was an important step for Tannehill and he responded with confidence and poise, completing his first four passes. The offensive line certainly was a big factor in his success. Not only wasn't Tannehill sacked, he wasn't touched against an awfully good Tampa Bay starting front seven. If Tannehill can build off this performance and if the line can as well, think what it could mean to the overall picture.
The next thing that comes to mind was the debut of No. 1 pick Minkah Fitzpatrick. With veteran safety Reshad Jones sitting this one out, Fitzpatrick started at safety and was clearly a factor, two times knocking the ball out of the hands of a Tampa Bay receiver and one time limiting what could have been a big play to just a 6-yard run. It is already evident that there will be no long transition with Fitzpatrick. He's going to play right away and he's going to play a lot. "I'm in a good spot," he says, "and I still have three more games until the actual season so hopefully at that point I'll be at 100 percent, maybe fly around, make calls, see the offense and all that stuff." All that stuff is looking pretty good right now.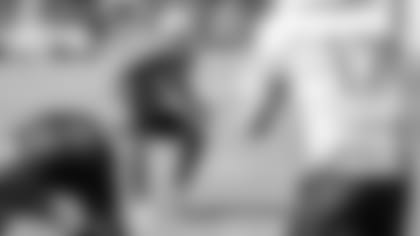 Tannehill wasn't the only player returning from season-long injury, starting middle linebacker Raekwon McMillan endured a similar path and made it through his long-awaited debut against the Bucs without any setbacks. He was in on 14 plays. "I only got a couple of series, a couple of reps in there but, other than that, we did what we had to do and got out of there," he said. As important as Tannehill is to the offense, McMillan is almost as important to this defense.
The team returned to the practice field on a sweltering Sunday and one moment stood out above all others: After rookie running back Kalen Ballage missed a block that could have resulted in a Charles Harris sack, quarterback Ryan Tannehill wasted no time voicing his displeasure, first in the huddle and later on the sideline. "He was in the right," said coach Adam Gase of Tannehill. "I would have been upset if I were him because he knows what the result in a game would have been."
On a positive note, rookie placekicker Jason Sanders had his best day in camp, making all eight of his field goal attempts and two from 61 yards out. He's still in a battle with undrafted rookie Greg Joseph, but let's just say Sanders is trending in the right direction.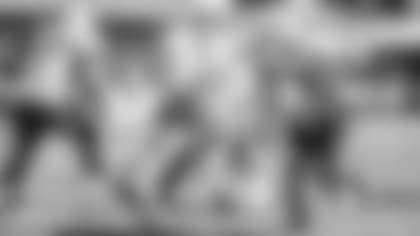 There was also a Frank Gore moment at camp Sunday, the 14-year veteran breaking through a hole and sprinting untouched down the middle of the field. Seems like there is a Frank Gore moment at every practice. Wait a minute, there is.
We need to start seeing more from former No. 1 pick DeVante Parker both in practice and in preseason games. Plain and simple, he's too talented not to be an every day factor.
Despite some shoulder issues and missing some time in training camp, I was most impressed last Thursday night with Isaiah Ford among the receivers battling for that sixth spot on the roster. Ford caught a touchdown pass and a two-point conversion and just seems to have the "it" you are looking for in a young receiver.
Also liked some of the things I've been seeing from outside linebacker Jerome Baker, a third-round pick. I can tell you this; he's probably the fastest linebacker on this team and it truthfully might not be close. "He was out there balling out," McMillan said of his former Ohio State teammate who led the Dolphins with five solo tackles. Baker, by the way, started Sunday's practice with the first team defense, a just reward. "Very exciting," Baker says. "Now I have to build on it from here."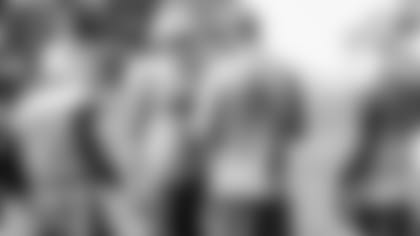 While the back-up quarterback job remains unsettled, David Fales clearly helped his chances against the Bucs. I continue to see why Adam Gase brought him back. He knows the offense. He has excellent touch with his throws. He converts third downs and seems well in synch with his receivers. Efficient? He completed 8 of 11 for 115 yards and a touchdown against the Bucs. I like his chances.
The first team defense played only two series against the Bucs and it's hard to form any conclusions. But the run defense clearly needs work, especially up the middle where the Bucs enjoyed too much success. This is my biggest concern on defense at this precise moment.
The massive cut down from 90 players to the regular season limit of 53 comes on Saturday, Sept. 1, and right now there are several undrafted rookies clearly in the mix, most notably, in my estimation, cornerback Jalen Davis (Utah State), linebacker Cayson Collins (North Carolina) and defensive tackle Anthony Moten (Miami). The final three pre-season games mean everything for these players.
Finally, beginning this Friday night against the Panthers, the Dolphins will play their final three pre-season games in 13 days. It's fair to say we're going to learn a lot more about this team in a hurry.