He has passed every test, answered every concern. He has been knocked down and has gotten right up. He has re-taken command of this offense with confidence and leadership. Indeed, there should be no doubt that Ryan Tannehill is ready for this regular season to begin Sunday against the Tennessee Titans. Probably as ready as he's ever been.
First, there was the offseason. Test the knee. Test it over and over again. Make sure there was no lingering doubts or ongoing pain. Then came training camp and the preseason games. More tests. More obstacles to clear. More people to convince. And through it all, Tannehill never wavered, showing undeniable signs every day this summer that he could get his football career back on the right path and, most importantly, that these injuries and setbacks would not define who he is as a quarterback.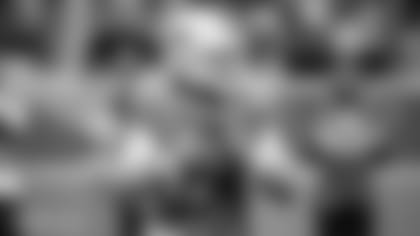 Remember that six-game run late in the 2016 season? When he was as hot as any quarterback in the league? When so many felt that his career had turned the proverbial corner? As this season begins, Tannehill has no doubt he can pick up where he left off. The best evidence came in the first three preseason games when, playing what amounted to an entire game, Tannehill was razor sharp, completing 29 of 39 passes for 247 yards, one touchdown and no interceptions.
"I feel like I'm exactly where I need to be," he says.
Those who remain concerned about his health should take into account that from 2012 through 2015 Tannehill didn't miss a start. Hardly ever missed a play. Now that the knee has completely healed, there is no holding back, there are no plays in this offense he can't execute, no runs or throws he can't make.
This is all encouraging news for a team that relies so heavily on Tannehill being a difference-maker. There will be all sorts of intriguing storylines surrounding this team as the season unfolds beginning Sunday at Hard Rock Stadium. We've spent much of the past month outlining many of them. But none of the storylines even remotely compare to Tannehill in importance. If this team is going to succeed, it needs No. 17 at his best. Not just an occasional Sunday. Every Sunday. Beginning this Sunday.
It is his seventh season in the league. He is 30 years. He is married. Has a son. And another child on the way. Who knows where this path will lead? But Tannehill knows deep down it's got to happen now.
As for the injury he says, "I'm way past even thinking about it."
As for this season he says, "This offense has a chance to do a lot of good things."
As for his expectations, he says, "I never stopped believing in myself. I know I have what it takes to be successful in this league."
Now he just needs to go out and prove it. Tannehill looks around him and see more big-play options in this offense than at perhaps any time in his career. He sees a coach in Adam Gase who has his back, who believes in his ability and trusts him with the keys to this offense. He sees a group of teammates who have rallied around him, an offensive line that takes so much pride in protecting him and a deep belief throughout this organization that he is the right person at the right moment.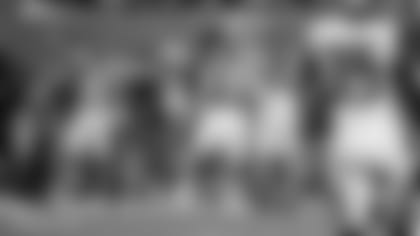 "It's been a long road," Tannehill admits. "A lot of hard work and a lot of time and effort."
There were indeed some dark days, some moments that tested his will and his fortitude. Earlier this summer, Tannehill recalled those days last season when he was sitting in the team cafeteria, adjacent to the practice field, and looking through the glass as his teammates prepared for another regular season game.
"Like a little kid who's not allowed to play," he described the feeling.
Now those days seem like so long ago. Now Tannehill talks with certainty and confidence. The trials he went through during that long rehabilitation helped make him stronger, helped him mature as a person and helped him better appreciate and embrace his role on this team.
"I am more prepared than I've ever been," he says. "I'm more consistent fundamentally than I've ever been."
Sometimes you need to take a step back in order to take a step up. In many ways those months of inactivity allowed him to do just that.
I fully expect this will be Tannehill's best season. I expect more big plays and fewer glaring mistakes. I expect that his grasp for this offense will allow him to make quicker adjustments, will allow him to improvise more and will allow him to succeed in the most critical game-defining moments.
From my perspective, there is no logical reason to expect anything less. We saw the growth on the practice field this summer. We saw it in preseason games. We've seen it in the way he handles himself, the way he interacts with his teammates, the way he so aware of everything that is happening around him.
"It's been a progression for me," Tannehill says. "I feel good where I'm at. I feel like I can lead the way I want to lead and play the way I want to play."
It all begins Sunday against the Titans. It's Tannehill's time. The stage, at long last, is his once again.