One man's misfortune is often another man's opportunity. On the Miami Dolphins that means a player like Quentin Poling suddenly has a better chance of making this roster because his good friend Mike Hull is now out with a knee injury. Talk about bittersweet.
I had just interviewed both Poling and Hull last week. I was working on a column about a friendship that had formed between two players arguably fighting for the same position on the team.
"He's my teammate," Hull told me. "You always want to be there for a teammate."
Now it is up to Poling to be there for Hull. How quickly things can change in just a few days, how rapidly a football career can turn upside down. Hull suffered a knee injury early in the second quarter of last Thursday night's game against the Tampa Bay Bucs. It was near the goal line. Bodies got tangled. You know how that works.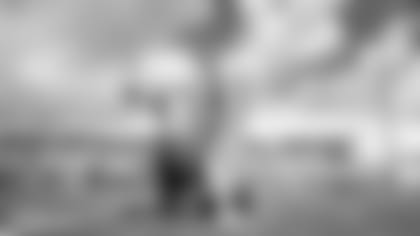 And suddenly the Dolphins had lost one of their core special teams players in Hull, a back-up linebacker who came here as an undrafted rookie out of Penn State and would end up starting four games and playing in 35 during his three previous seasons. Each year, he told me, he was battling for his football existence. "This year," he said last week, "would be no different."
Now Hull's season is on hold. There is no timetable for his return. We just have to wait and see how the ligament heals. Poling consoled Hull as best as he could. It's tough watching a teammate go down, let alone someone who has meant so much to Poling in such a short time.
"I really started modeling myself after him," Poling said of Hull. "He'll get through this. He's tough and he's determined."
Indeed, Poling had found the perfect role model in Hull. Poling isn't an undrafted rookie, but he is a seventh-round pick out of Ohio University who knew coming in the odds were stacked against him to make it through the summer. Growing up in the smallest of towns, Poling arrived with the biggest of dreams.
"I knew deep down I can make it on this level," he said.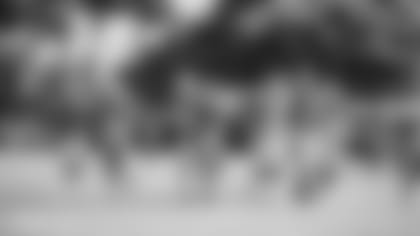 And it was Hull who helped convince him that his dream was possible, Hull who guided him through the early practices when everything seemed foreign and Hull who hammered home the importance of making this team through his play on special teams.
"My advice to him?" Mike Hull said prior to his injury. "Just attack every day. Can't make the same mistake twice. There are no second chances in this league so you have to make the most of every practice. I look at him now and he's done everything right so far. He has a real shot at making it."
Now, unfortunately, it could very well be at Hull's expense.
With Hull sidelined for who knows how long, there is an opening for a young linebacker who can earn his keep on special teams. The next few weeks are crucial for Poling. He had a decent game in the preseason opener, finishing with three solo tackles and two assists, but he knows he'll need more than that.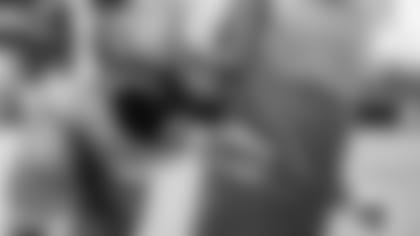 There are so many similarities between Poling and Hull, which might be why they became fast friends in training camp. Poling is listed at 6-1, 235 pounds; Hull at 6-0, 235 pounds. Poling started 50 games at Ohio University and finished with 374 tackles. Hull started 48 games at Penn State and finished with 294 tackles. They both came into the league handicapped by scouting reports that labeled them too short and too slow. But that hasn't deterred either player because it's a story they have been hearing since the first time they put on shoulder pads. Why should this level be any different?
Poling feels awful about his friend. You could hear it in his words. But he's got to move on, got to seize this opportunity. After three weeks of training camp, he has no doubt that he has the internal make-up and the athletic skills to make it with the Dolphins, just like Hull felt those four summers ago. After all, it always has to start with a belief.
"If I continue to do the things I did in college, I know I can make it here," Poling says. "I look around this team and I just feel like there can be a place for me."
As Hull emphasized to him, it's got to come on special teams, which was Hull's ticket to the 53-man roster as well. Hull was on every special teams unit, even served as the back-up snapper. Poling is searching for a similar edge, anything to get the attention of these coaches. Deep down he knows he can play linebacker in the pros and will get that opportunity during these next three preseason games. But he doesn't figure to get many reps during the season and that's simply part of the terrain for a seventh-round draft choice.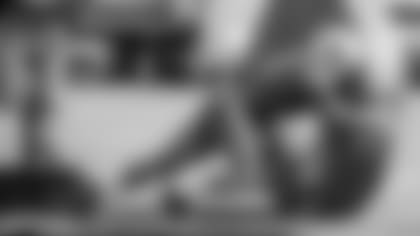 "I try to set short-term goals," Poling says. "I'm learning some techniques I didn't use in college so I had to adjust to that. But I feel comfortable with everything around me. I'm at the point now where all the base stuff is coming pretty easily."
Who knows where this will lead. Who knows whether Poling can pull off what Hull accomplished four years ago. For now, it's about doing his job, maintaining a level of consistency from one practice to another and getting ready for his next telling test this Friday night in Carolina.
"I believe this team had five undrafted rookies make the team last year," Poling said. "So it's not just smoke here. Doesn't matter how you got here, they give everyone an equal shot."
His new and now injured friend Mike Hull was certainly proof of that.