The long, very hot, offseason is about to officially come to an end. The Dolphins will return to the practice field next Thursday, intent on continuing a growth process that began during the workouts of spring.
But now this is summer. This is when everything is turned up several notches, when pads are donned and the young players get to prove they are truly worth our immediate attention. This is training camp and when the players and coaches hit the field in exactly one week it will begin in earnest a journey whose final destination, despite all the experts out there, is impossible to predict.
I can tell you this. The seeds are planted in late July and August. Always have been. This is an urgent time for this football team. There is no way to soft-pedal it. Nobody liked the taste of 6-10 a season ago. Nobody wants to go through anything like that again. But now is the time to do something about it. Now is the time to find the right chemistry, the right mindset and, most importantly, the right people to take on that long, winding journey.
Starters must be determined. Roles must be defined. Roster spots must be won. A team with so many new parts, with so many obstacles to clear, must come together in a hurry. That, in a nutshell, is what this training camp is about.
With just seven days until it all begins, here's a quick check list of 10 of the most important things I'll be looking to see in those opening days of training camp.
1. The continued progress of Ryan Tannehill: It always has to start with this. We saw real promise during off-season workouts. Now it must continue. Now that surgically repaired knee must pass more tests. He needs to take a couple of hits. Needs to know he can withstand them. How clear can I be? The fate of this team is largely depending on Tannehill's ability to return to his pre-injury form.
2. The development of this rookie class: So crucial to the overall success of this team. Without pads on, I saw four or five players who could help right away, some in significant ways. But now we need to see it in training camp. Minkah Fitzpatrick? Mike Gesicki? Jerome Baker? They'll all be under the proverbial microscope.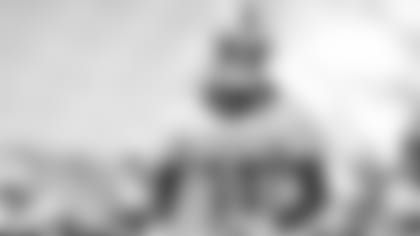 3. Positive signs from DeVante Parker: Got to stay healthy. Can it be any simpler than that? Now entering his fourth training camp, the former No. 1 pick finds himself in a make-or-break type of season. Foremost, he needs stay off the injury report. That's the only way he can take his game to the level that is expected of him.
4. Albert Wilson/Danny Amendola: It's hard not to link them together because they came in about the same time as free agents, both trying to ease the loss of Jarvis Landry and his 100-plus catches a season. Everything we have seen to date has been positive from both players. We've seen the flat-out speed of Wilson. We've seen the tenacity and consistency of Amendola. Now we need to see more.
5. The first team offensive line from Day One: We have a good idea now of who they are and that's so important. The next step is building a trust and continuity, working together practice after practice to achieve that. You keep this group together all summer and it bodes well for the regular season. That's not an opinion as much as it is a fact.
6. Another level for Jordan Phillips: We've seen glimpses. Impressive glimpses of how this extra large man can move and potentially dominate. This is his fourth season. It's time consistency takes hold. Losing a player the caliber of Ndamukong Suh is never easy. But a statement season from Phillips could certainly temper much of that loss.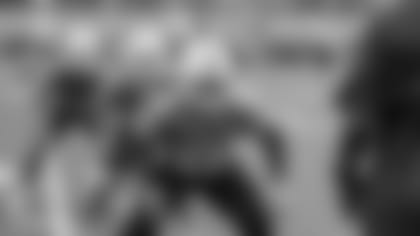 7. A healthy and productive Raekwon McMillan: This could very well be the most important storyline on defense. McMillan was lost last summer before we could even gauge what we had. The ripple effect of that loss was no doubt felt through the entire season. But now he is back at middle linebacker, calling plays and making plays. A strong training camp will say plenty about the impact he could have this season.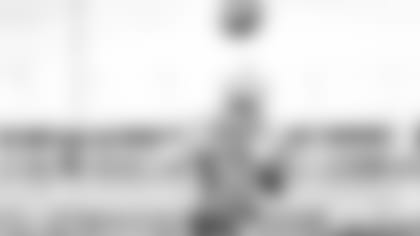 8. Close competition at cornerback: You need this because you need depth. I want to see three or four players step forward, making it nearly impossible to decide on the starters until late in the summer. Those are the good types of decisions. A couple of players I'd keep an eye on early in camp are Tony Lippett, coming back from an Achilles' injury and Cordrea Tankersley, entering his second season.
9. A kicker to begin to emerge: Don't expect any decisions early in camp, but the competition between rookies Jason Sanders and Greg Joseph will be an everyday occurrence, every kick charted, every miss dissected. The Dolphins are looking for consistency, which is so important on a team that figures to play a lot of close games.
10. Follow the leaders: We've heard so much about a different culture in this locker room, about all those high character veterans who have been infused into this roster. Frank Gore at running back. Amendola at wide receiver. Josh Sitton and Daniel Kilgore on the offensive line. Robert Quinn on the defensive line. The list goes on. What we need to see now is that leadership take hold and the effect it can have on all these young players. You know there will be summer time adversity. There always it. It's up to those leaders to keep the mindset strong.
So sit back and enjoy this summertime ride. You only have one more week to wait.