This is game day for Chris Grier. In fact, his offseason is filled with game days. There is no more important time for an NFL General Manager than the months between the end of the season and the NFL draft. This is when Grier and his staff shape the future of the Miami Dolphins.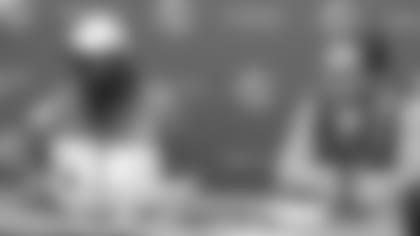 Grier can be found in Mobile, Ala., this week, surveying the most elite of college football's senior class. He is there along with the entire personnel department as well as Executive Vice President Mike Tannenbaum. They, along with Head Coach Adam Gase, are the chief football decision makers.
This offseason, there is plenty to decide.
What do they do with the 11th overall pick? Where are the priorities? How does that mesh with the deepest positions in the draft? Which areas need to be addressed in free agency? Which positions need an influx of youth? Where are they set moving forward?
The seeds for these decisions are being planted this week at the Senior Bowl. This is only the first step. The devouring of statistics and game tapes and all the one-on-one interviews and drills are still ahead of them. This is a long, detailed process. But it's got to start with a firm handshake and an up close evaluation. It's got to start in person. After all, there is no more important test than the eye test.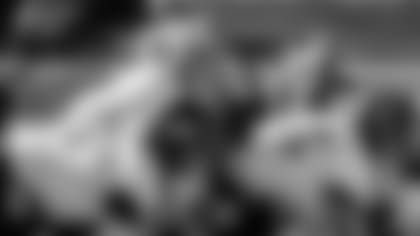 That's what they're getting this week. A chance to watch and listen and evaluate and, at the end of the week, hopefully come up with some shared opinions that warrant further research. That's what they hope to take from these practice sessions.
Can you measure heart? You certainly have a better shot looking into someone's eyes, hearing the passion in their words and watching their practice field intensity level on a late January afternoon in the deep south. It sure beats devouring tape.
"We're just getting to know the players, getting to know the person," Grier said. "Seeing if the information the scouts gives us marries up."
Grier met with the media on Wednesday following the first practice and before the second one. There were no major revelations because there never are at this time of the year. Everybody likes to play it close to the vest. Nobody likes to even remotely suggest which way they might be leaning. Every player has a chance. Every player is under consideration. It'll be several weeks, after the Combine in Indianapolis and some of the individual visits, before the Dolphins begin pairing down their list or certainly begin finalizing their intentions.
For now, there is a lot to decipher, a lot to absorb. This is a time to see if first impressions can become lasting impressions.
As usual, much of the focus this week is on a talented group of quarterbacks entering the draft. The Dolphins learned last season they can never have too many and that's probably the basis for so many experts predicting that the Dolphins will seriously consider taking a quarterback in the first round, or at least in the early rounds.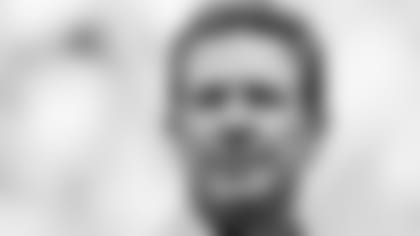 Maybe that's why Dan Marino is in Mobile as well. You can never have too many knowledgeable opinions and, when you're dealing with young quarterbacks, there was none better than No. 13 out of the University of Pittsburgh. You better believe Marino knows what to look for. You better believe the Dolphins will be listening.
Other priorities on this team? A game-breaking tight end. An outside linebacker with both pass rushing and coverage abilities. Another offensive tackle, maybe a guard as well. But all options remain wide open. Grier always points out that the Dolphins will take the best player remaining on their draft board. At No. 11 overall, they are certain to have some enticing options.
But first there's free agency. "You have to balance building for today with developing for tomorrow," said Tannenbaum.
Senior Bowl practices continue today. The Scouting Combine is less than six weeks away. The offseason for the Dolphins, even 10 days before the Super Bowl, is already in full throttle.