Every team deals with injuries. It's part of the NFL landscape. But what the Dolphins have been forced to endure this season, most notably on offense, goes way beyond normalcy. In fact, it's bordering on surreal.
Eight opening game starters on offense have missed some or significant time with injuries this season. Let that resonate for a minute. In a sport where excuses are seldom tolerated—and rightfully so—how can you not view this as a legitimate reason for the struggles on offense?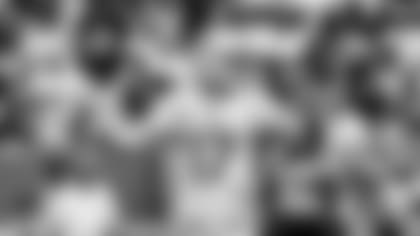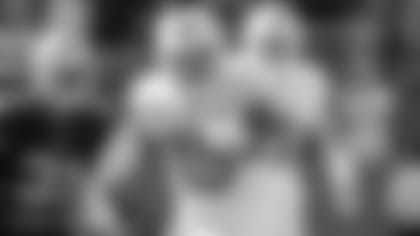 You can't show me another team in the league that has endured so much on one side of the ball and still resides with a winning record. In some ways, that's downright remarkable.
I asked Coach Adam Gase in his press conference Monday if he's ever been through anything quite like this. You could almost see his mind race back through the years.
"I don't know, I'm trying to think," he answered. "I can't say if I've really experienced this much, especially on one side of the ball. But it is what it is. Guys are on the roster for a reason. There's been times we've done a good job of making sure that we're using everybody to their strengths and found ways to move the ball and at least give ourselves a chance to score some points, but (against the Jets) I'd say was not one of those days."
The Dolphins go into every season with a "next man up" way of thinking in dealing with injuries. But this is carrying it a little too far. How many "next man up" can you have on a 53-man roster? After a while, you're going to be depleted to the point that you just can't keep subbing players into the lineup and expect similar results. That's not an excuse as much as it is a fact.
Let's break it down even further and you can see the challenges facing Gase and his offensive staff.
Quarterback Ryan Tannehill: He will miss his fifth straight game Sunday against Green Bay and Tannehill said Wednesday, "I'm all in" for trying to return against the Colts the week after the bye. But there are no guarantees. This is a slow healing injury to his shoulder capsule. You just don't know when the pain will subside. **Brock Osweiler** has done a decent job as his replacement, but he can't run the offense the way Tannehill can.
Wide receiver Albert Wilson: This one really hurt. Wilson was on his way to a breakout season before suffering a season-ending hip injury against the Bears. His running, catching and, yes, even passing gave this offense a unique dimension. Can you really replace that?
Wide receiver Kenny Stills: He has been nursing a sore groin for a few weeks now and gutted it out against the Jets after missing the Texans game. But for somebody whose calling card is breakaway speed, you just know this type of injury could linger.
Tight end A.J. Derby: We forget that Derby earned himself a starting job with a strong training camp and went into the season as the team's most complete tight end. Then came a foot injury early in the season and Derby hasn't played since. There's hope he'll be ready soon.
Center Daniel Kilgore: A huge piece to lose on the offensive line so early in the season let alone for the entire season. Kilgore was the leader, the signal-caller, the confidence builder. He was just so steady in everything he did.
Guard Josh Sitton: You can repeat everything I said about Kilgore and it holds true for Sitton. The two of them completed the makeover of this line and helped it evolve into one of the strengths of this team. That now seems like so long ago.
Offensive tackle **Laremy Tunsil**: He injured his knee against the Jets in the fourth quarter, but was back at practice Wednesday on a limited basis. There is hope he can return against the Packers, so much depending on how he responds over the next few days. Enjoying his finest season, Tunsil is a player the Dolphins simply can't afford to lose, evidenced by how things unraveled when he left in concussion protocol late in the Cincinnati game.
Offensive tackle **Ja'Wuan James**: Similar to Tunsil, James banged up his knee against the Jets, similar to Tunsil he took part in some drills Wednesday and similar to Tunsil, as Gase put it, "we just have to be careful with those two guys." It was encouraging that James went back into the game against the Jets when Tunsil went out. Gase said he has developed a contingency plan if one or both can't go. We can only hope it doesn't come to that.
Individually, you can get by with some of the above-mentioned losses. But collectively is an entirely different matter. Again, no excuse, just a reality that can't be ignored.